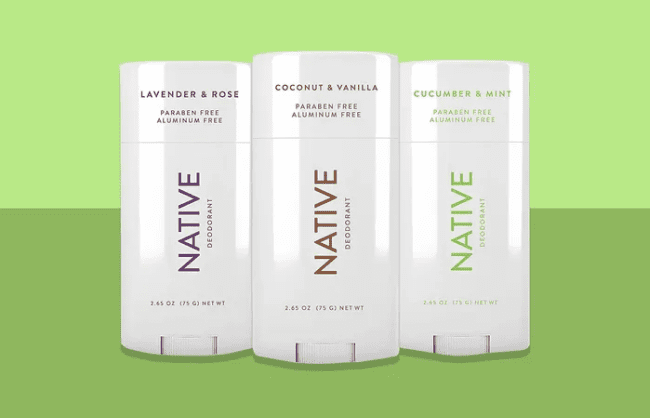 What Is Native?
Although best known for their deodorant, Native is a natural based brand that sells deodorant, skincare, hair care, sun protection, and toothpaste. The brand started when founder, Moiz Ali looked at the ingredient list on his deodorant and was shocked as he began to research the impact that toxic ingredients such as aluminum have on the human body.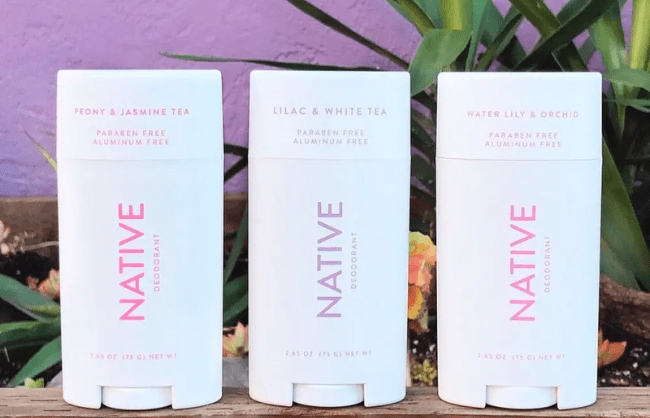 Today the brand is committed to listening to consumer feedback and constantly improving their products. From using more natural ingredients, to reducing plastic waste, Native is dedicated to providing safe alternatives to toxic everyday body products.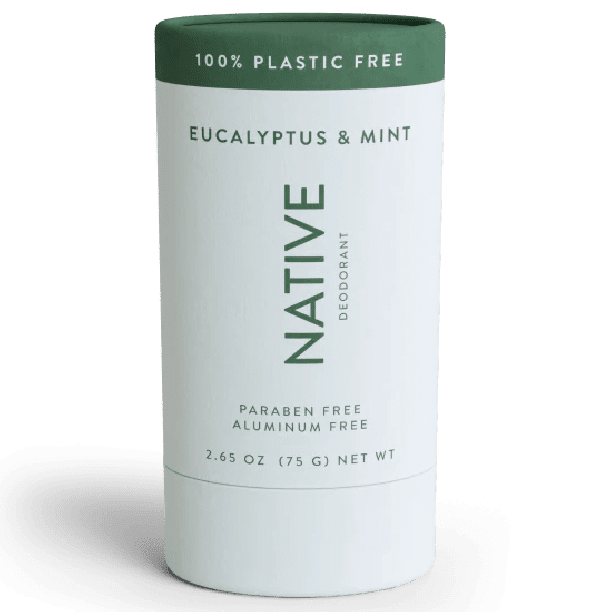 PROS
Paraben free deodorant option
Gender neutral
Uses coconut oil, shea butter, and baking soda
More effective "non-toxic" deodorant
Free from aluminum, phthalates, and talc
Vegan and cruelty free
CONS
May not be as effective as normal deodorant
Does not list all ingredients used
May not work for those who sweat a lot
Comparatively expensive
May cause irritations or reactions to sensitive skin
Only available online
BOTTOMLINE
As more information has come out about the horrible effects of toxic deodorants, Native has dedicated its brand to providing a more natural option that still helps stop odor. Native has become a popular natural alternative to mainstream deodorant brands over the past few years, and with scents like coconut and vanilla, they draw in customers!
Native Unboxing and Trial
Upon opening my package from Native, I was excited but doubtful. I ordered the Native deodorant through Amazon to guarantee fast shipping and it came in a standard Amazon box. First and foremost, I was extremely impressed with the packaging. The deodorant is a beautiful, minimalistic, matte, white container with plain, yet classy lettering. I certainly would prefer this product presentation to deodorants I have purchased in the past.
Although I did love the packaging, I came into this trial having doubts. I know about the toxins in regular deodorant, but I have had bad experiences in the past with natural deodorants not working for me. After opening the deodorant, I was pleased to see a cute little heart imprinted on the deodorant stick itself. I ordered the coconut vanilla scent, and I have to admit, it smelled amazing! I was both excited and nervous to see if this product worked!
Although the product did have a wonderful scent and a smooth application, I was very disappointed in how the product worked. It is not an antiperspirant so I found myself sweating much more than normal and the great scent of the deodorant did not mask body odor at all! My boyfriend even told me, "please never use this deodorant again!". I wish the product would have held up better, but unfortunately I will not be using it again. I do not find that I sweat very much, and this product did not work for me.
Native Features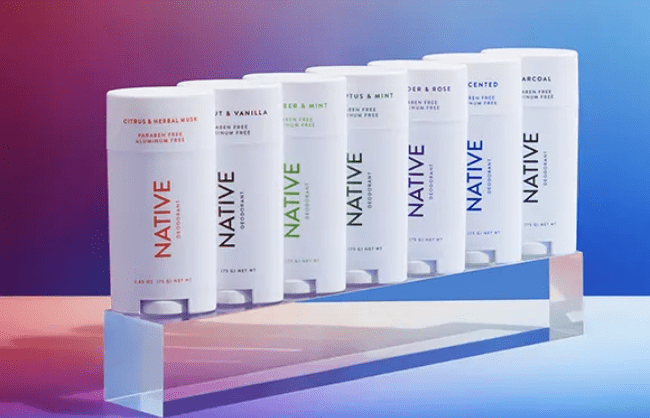 Aluminum Free
Sensitive Skin Formula
Cruelty Free
Clean Ingredients
Made in the U.S.A.
Allows for a Natural Perspiration Process
Who Is Native For?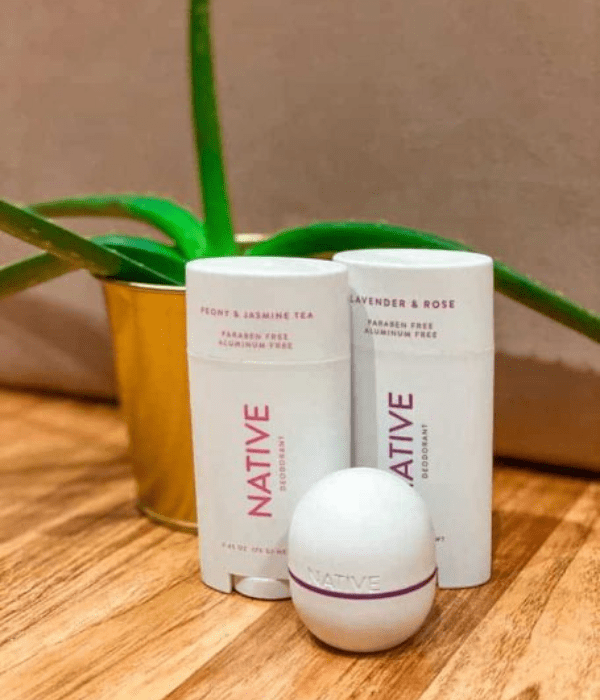 Native Deodorant is made for those who want to steer away from the harmful effects of aluminum and other toxins used in everyday deodorant products. This could be an alternative solution for those who want to introduce more natural products in their bodies. Additionally, I believe this product would only work for those who care more about natural ingredients than about body odor. It also is not an antiperspirant, therefore would only work for those who do not sweat much.
What Are the Benefits of Using Native?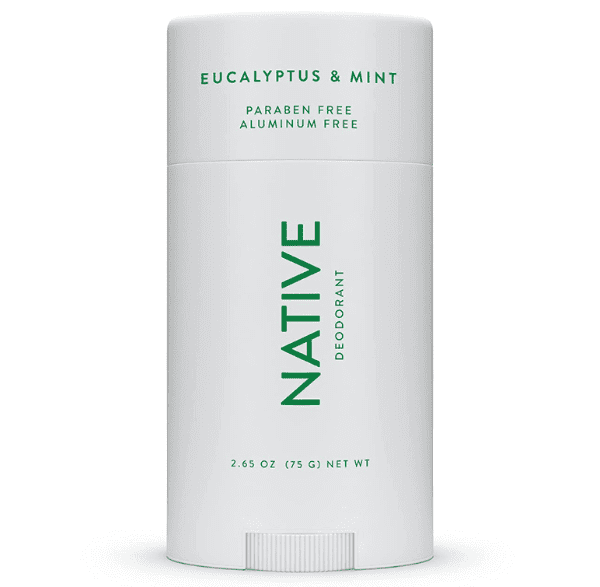 Some of the main benefits from using Native Deodorant include that the product does not stop you from sweating, it allows the body to sweat normally, which releases toxins from the body. This means that it does not clog the pores of consumers and allows them to feel healthier and more natural.
Where Can You Use Native?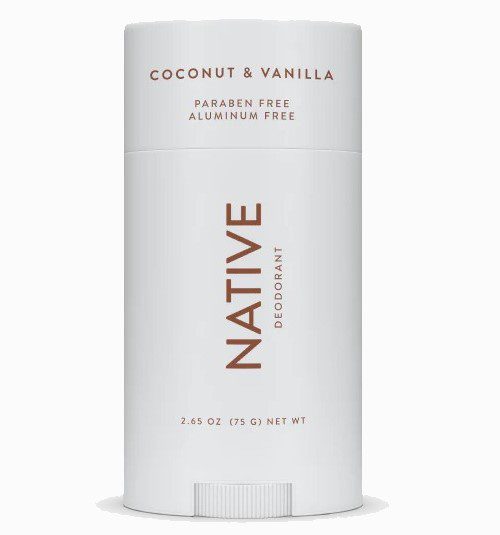 Native Deodorant is intended to be used just as you would use any normal deodorant. Therefore, you can use it at home after your shower in the morning and then go about your day. As this is not an antiperspirant, and your body may need to get used to the change, I would strongly suggest you bring Native Deodorant with you and reapply throughout the day.
Should You Buy It?
Personally, Native Deodorant did not work wonders for me. The body may need some time to detox before a natural alternative begins to work. If you are very set on creating a more natural lifestyle and removing chemical products from your body, this would be a great option for you. But if you are more concerned about body odor and sweat, I would not suggest this product.
How Can You Buy It?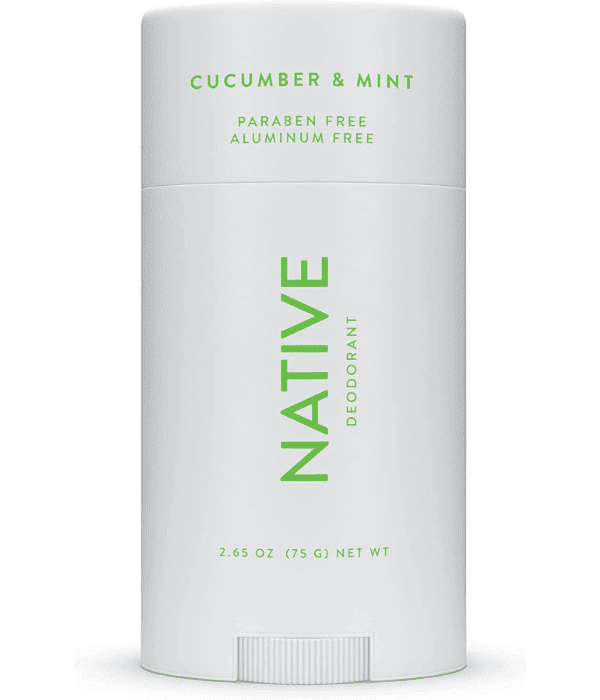 Purchasing Native Deodorant is incredibly easy. Their products are available at Target, Walmart, CVS, Walgreens, and more. They are also available on Amazon which makes for fast and easy shipping. Native's full line of products is available on their website.
How Does It Compare to Alternatives?
Schmidt's Deodorant

Schmidt's Deodorant is another natural alternative to regular deodorant. Their products are aluminum free, have no artificial fragrances, no propylene glycol, phthalates, or parabens. This deodorant is popular because it is slightly less expensive, selling for $9.99. Their products are just as easy to find at Target, Walmart, CVS, and Walgreens. This product is very comparable and most customers rate the deodorant about 4 stars.
Humble Deodorant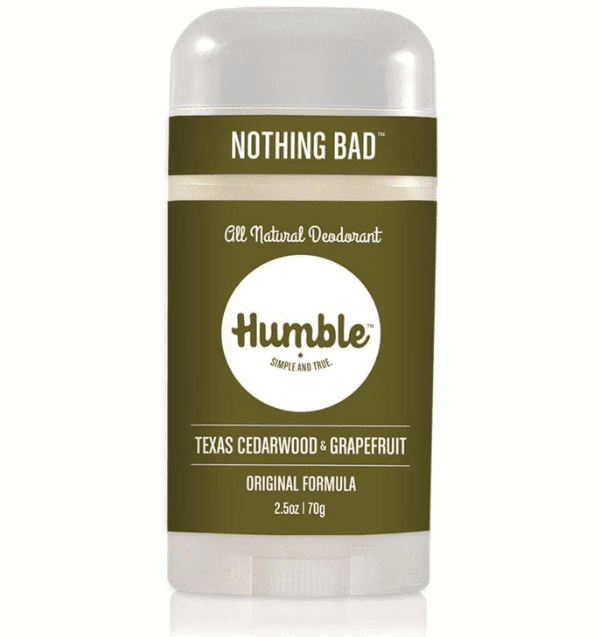 One even more affordable natural deodorant option is Humble Deodorant. Their all natural products range from $4.99 to $12.99 and come in a variety of scents, sizes, and bundles. This brand is slightly less well known, therefore, it can be a little bit harder to find. While their website does offer a wide range of products, their deodorant is less prevalent in stores. You can find Humble at Free People, Rite Aid, and select Walmart stores.
Final Verdict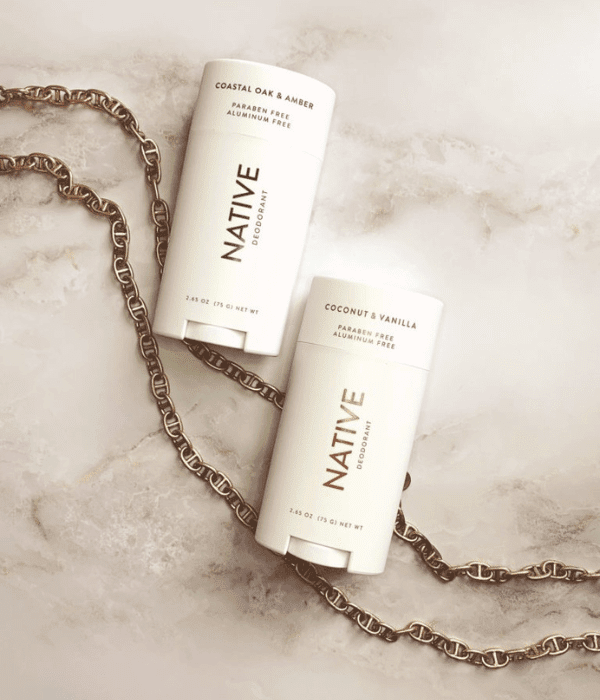 If you are looking to eliminate aluminum and other harsh ingredients from your daily life, trying natural deodorant can be a great step. While it does take your body some time to get used to the change, sweating is a natural process that is healthy for the body. While I personally did not like how much I sweated and had body odor using Native Deodorant, if these issues do not bother you much, Native makes a great product with aesthetic packaging and amazing scents.