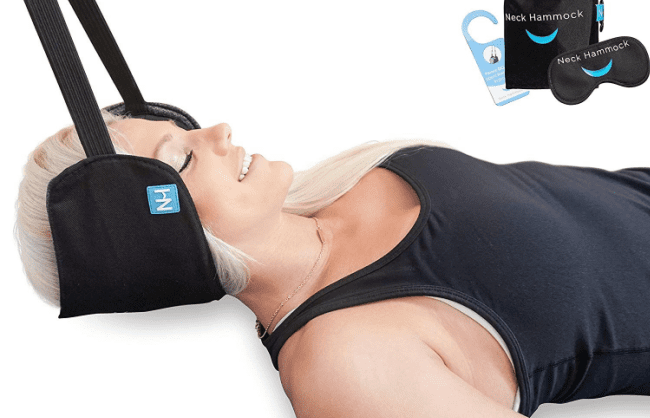 Many people suffer from neck pain complications. As a result, many people will see a chiropractor to help ease the pain of a sore neck. However, this solution isn't feasible for many people.
The Neck Hammock is a product designed to relieve the pain that you experience. If you have questions about how the hammock works and what it can do for you, where to buy it, or the overall pros and cons, you'll want to use our Neck Hammock review.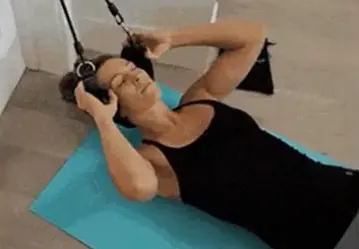 See if this hammock can meet your needs in our Neck Hammock review.
PROS
Easy to use
Helps relieve most forms of neck pain
It works in your home and other places you go
Low and affordable cost
CONS
Only works if you can hang it on/from something
You cannot use it while sitting or standing
Some of the plastic parts can break
It may fall down and injure you
BOTTOMLINE
One of the best ways to relieve neck pain and headaches is with the Neck Hammock. It's easy to use and works on most surfaces around your home. As a traction control device, the Neck Hammock can help you battle tension and stress too.
What is the Neck Hammock?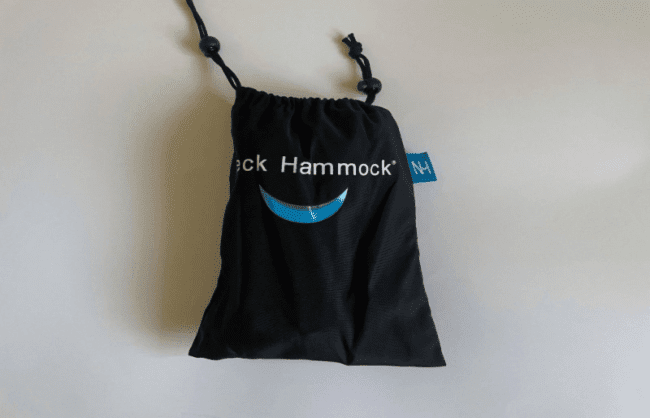 The Neck Hammock is a product designed to end any neck pain that you have. It is easy to use and brought relief to millions of customers. As long as you can get flat on your back and have a spot to attach the hammock to a wall, you can use it in your home.
The idea is that it helps you relax and get calm, which eases some of the tension on your neck. Not only does it work on the random twinges you might feel after a rough night of sleep, but it works for those who struggle with chronic pain.
When using the Neck Hammock, you'll find that it uses both the support of a resistance band with gravity. The makers refer to the process as cervical traction because the hammock essentially stabilizes your neck and keeps you from moving.
If you ever dealt with neck pain before, you know that any sudden or abrupt movements can make it worse. With this hammock, you get your neck in the right position and do not move it until you feel relief from your pain.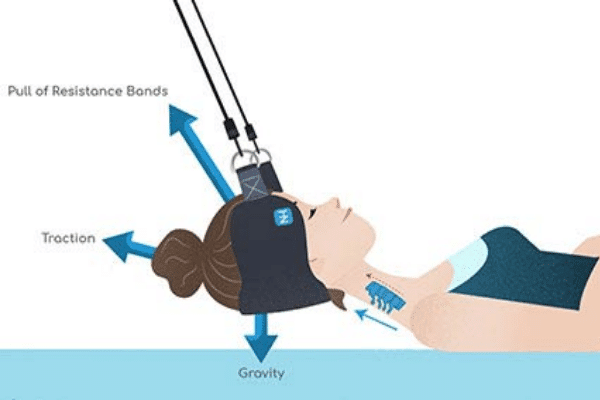 How Can You Use the Neck Hammock?
Using the Neck Hammock is incredibly easy and it doesn't take long to set up. The steps include:
Remove the Neck Hammock from the packaging
Wrap the ends of the hammock around a door in your home
Shut the door
Lay down and place your neck in the hammock
Get into a comfortable position and remain there until you're ready to get up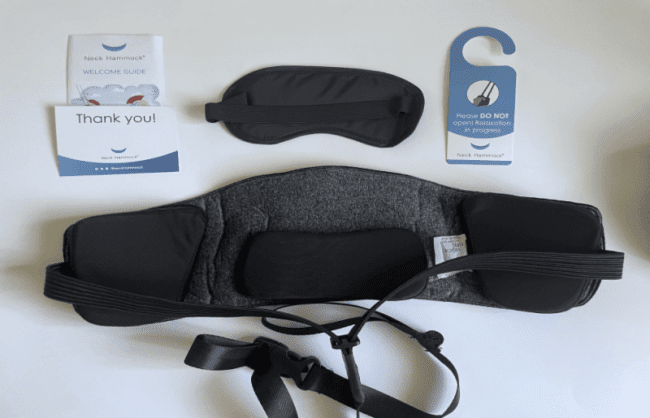 Though you typically want to wrap the ends of the hammock around a door handle, you can use other parts of the door to secure it, including the jamb. You can also attach it to a nearby railing. The right position to use depends on what feels comfortable to you.
Once you attach the Neck Hammock, you'll find that it sits between 2-4 inches away from the ground. You can try a few different positions and distances to see what makes your neck feel better and to find a spot that feels comfortable for your body.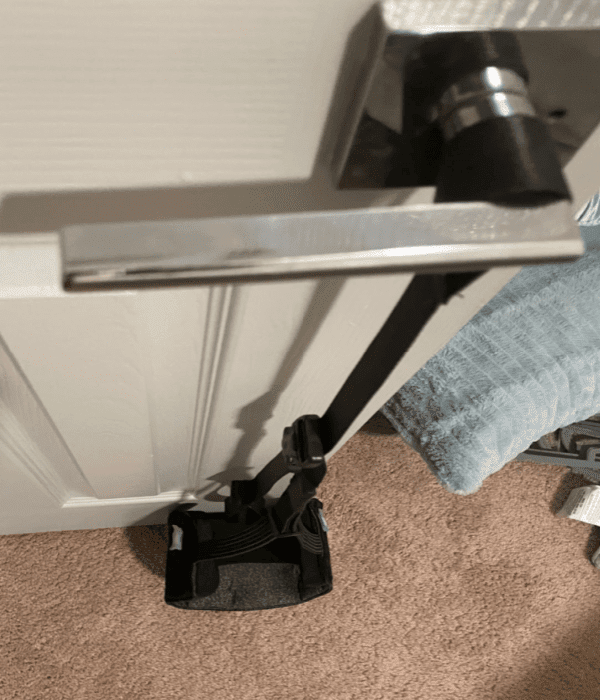 In my experience, I felt immediate results as well. Since I sit at a desk all day every day, there's usually a bit of tension and stiffness in my neck area. Using the Neck Hammock was able to provide the area of tension a good stretch, and I was able to feel more movement between my neck and shoulders. It was also very relaxing to be able to just lay there and give my neck a very rare break!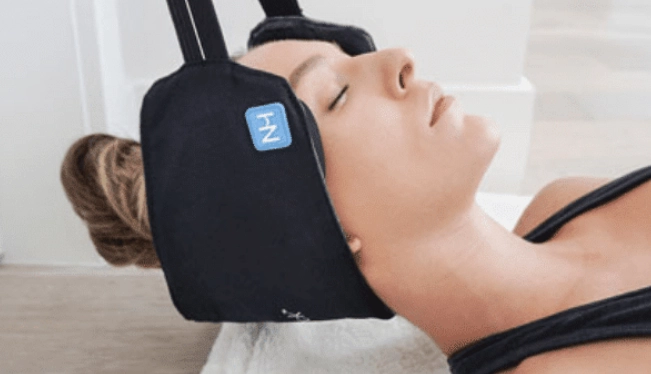 Who's This For?
You only need to use the hammock for a few minutes at the end of the day to experience all the benefits. People who might benefit from the Neck Hammock include:
Anyone who experiences stress at home or school
Those who want to relax at home and while on vacation
People recovering from neck and back injuries
Anyone who has problems sleeping due to stress
You can also seek relief with the Neck Hammock if you were diagnosed with a chronic condition that causes pain in your neck.
We recommend talking to your doctor first and getting approval to use the hammock, which the doctor might suggest you use with any medications you currently take.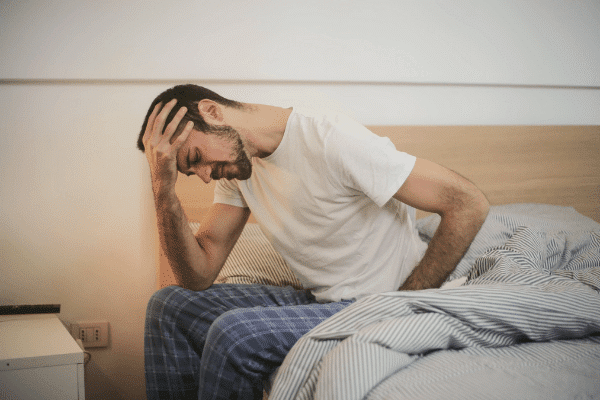 Why Does Cervical Traction Work?
Physiotherapists also use this technique to align your head and neck with your spine. It reduces the tension that you carry in your body and can relieve years of stress in one appointment.
The process stretches the muscles and joints to relieve any stress, tension, or pressure that you may have. The Neck Hammock gives you the same benefits that you would get from an appointment but at a lower cost, which helps those on a budget.
Cervical tension requires that you keep your head in place and use a device to stretch your neck muscles. This hammock is more affordable than similar tools and is easy to use
The Neck Hammock gives you a convenient way to use cervical traction without leaving your home.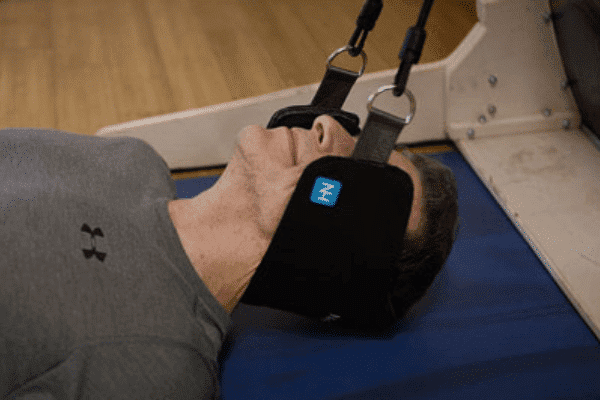 Should You Buy It?
Being able to do a stretch people typically see a professional for and feeling immediate results is reason enough for most people with neck pain to try the Neck Hammock.
However, the cons of the Neck Hammock is equally important. One of the biggest that we found is that it isn't always reliable. A few customers claimed that it fell off their doors or that the straps broke, which caused the device to hit them in the head or face.
Another issue is that you can only use the Neck Hammock in one position. It does not work if you want to sit up and watch Netflix or if you're in a standing position.
Personally, I had a bit of an issue finding a door handle and adjusting it to my liking.
Other Things Customers Love About the Neck Hammock.
It comes with a 30-day money-back guarantee from the manufacturer
Those living outside of the United States received their orders in 12 business days or less
Shoppers in the US receive their orders in an average of five business days or less
You can use it to stretch both your neck and hamstring muscles
It works on any door that swings open and shut that has a handle or knob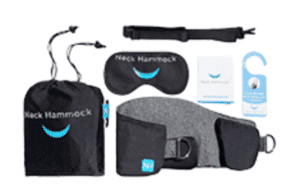 1 – Neck Hammock Bundle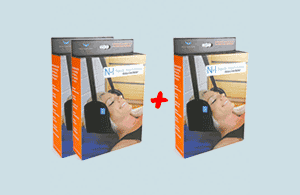 3 – Neck Hammock Bundle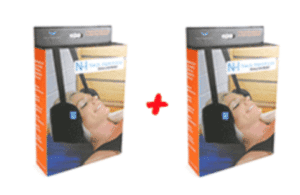 2 – Neck Hammock Bundle
Competition
FlexiBody Cervical Neck Traction Device
One of the top competitors to the Neck Hammock is the FlexiBody Cervical Neck Traction Device, which is an inflatable product. It comes with a device that features three inflatable compartments that you wear around your neck. You also get a pump that attaches to the side, which allows you to inflate the device to a point that feels comfortable. While it does fit all neck sizes, it takes up a lot of space. You can also use this device while sitting or standing because of how much room it needs. It may fit too closely or tightly around your ears too.
Occipital Release Tool 2.0
The Occipital Release Tool 2.0 has a funky design that might grab your attention when surfing the web. Designed for those suffering from TMJ, neck pain and headaches, it can relieve some of your symptoms and help you relax in just 10 minutes of use every day. Made from polyurethane foam, it molds to the shape of your head and fits comfortably around your neck. It uses high-density foam that withstands daily use and features an upper layer that you can remove for a better fit. That foam is so thick though that you may have a hard time getting in a comfortable position when using this traction device.
DMI Cervical Traction Device
DMI makes this Cervical Traction Device for those who don't mind standing upright for a few minutes a day. While it attaches to the door in the same way that the Neck Hammock does, it requires that you stand up and lean back against the door as you place your face inside an attached strap. It comes with an adjustable tool that fits on the top of the door frame, which allows you to adjust the height to fit yourself and other users. This traction device is uncomfortable to use and can put a lot of pressure on your upper back that makes your neck pain worse.
Black Rescue Cervical Neck Traction Device
Those who want a product that they can use in bed and on the ground might turn to this Cervical Neck Traction Device from Black Rescue. It looks similar to those plastic head massagers that you can buy in stores and fits underneath your neck. Designed to target specific pressure points in your neck, it can help with some of the pain that you experience and your other symptoms. This is a popular option because you can use anywhere you lay down. Many found that the plastic was too hard though and that it dug into their necks.
Final Verdict
We like that the Neck Hammock works well for those who want to use it at home but that they can also use it on the go. You can easily hook the hammock up on the door in your hotel room or one of the doors in your office.
You won't find many neck traction devices that are easier to use than the Neck Hammock. Most of the competitors have inflatable designs that can puncture when anything sharp touches the exterior. Other similar products require permanent installation in your home.
Another reason to like the Neck Hammock is that it helps with so many conditions. Many found that this hammock helped them deal with stress from work as well as the tension they felt at home.
This is a handy device that you can use anywhere around your home as long as you can attach it to a door or another stable surface. So, all in all, I can say that I would recommend trying out the Neck Hammock!