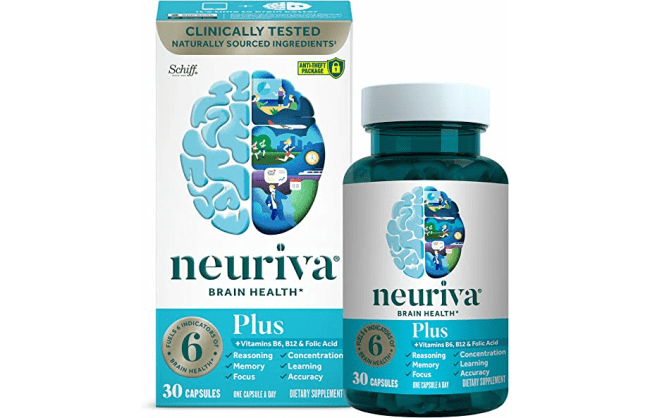 What Is Neuriva?
Neuriva is a supplement created by Schiff corporation intended to boost brain health by focusing on improving learning, memory, focus, reasoning, accuracy, and concentration. Neuriva only contains two ingredients. First, plant-sourced Phosphatidylserine, which comes from cell membranes and increases memory and learning capabilities. Second, neuriva contains a neurofactor that is intended to increase levels of BDNF.
Neuriva comes in either a capsule or gummy form, with 30 servings per container. Available online or in multiple stores, this supplement is easy to come by. While it is rather expensive, Neuriva often runs sales and promotions.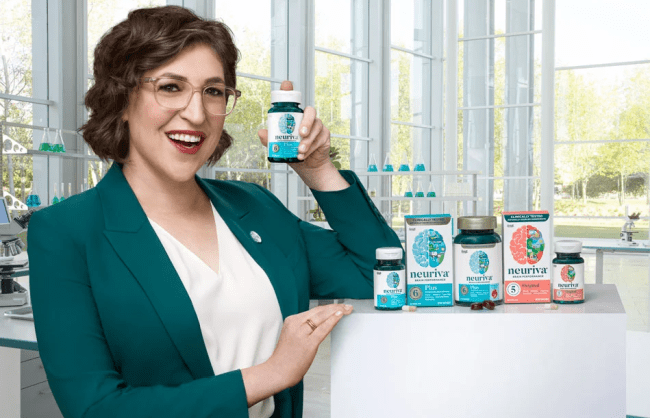 PROS
Phosphatidylserine has shown to help long-term brain health
Can help improve memory
Effective dosage
CONS
Has only two ingredients
Expensive
Side effects including nausea and fatigue
Takes 2-3 months to start working
Contains an additive ingredient
BOTTOMLINE
Neuriva is a supplement brand that makes gummies intended to improve your overall brain health. By including phosphatidylserine, Neuriva aims to help your memory and increase function of the mind.
Neuriva Features
30 capsules per container
$44.79
Available online or at CVS, Walmart, The Vitamin Shoppe, and more
Contains Coffee Cherry and Phosphatidylserine
Claims to help memory, focus, concentration, learning, and accuracy
May harm sleep patterns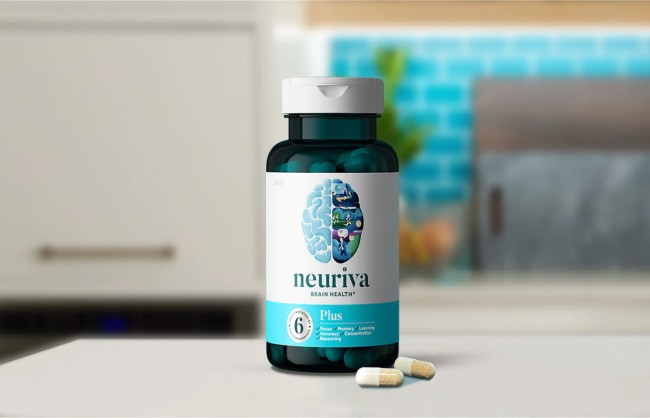 How Can You Use Neuriva?
Neuriva is meant to be taken daily. Many customers choose to take this supplement in the morning with their other vitamins and medications. Consistency is key with any supplement. Many users do not notice a difference for 2-3 months, as it takes time for supplements to make a difference in your overall health.
Neuriva recently launched their Neuriva Gym, an app that includes 19 games and 6 training programs that work to increase cognitive function. The personalized app allows you to track your progress and engage in personal soothing exercises through art therapy, soundscapes, and more. Between taking your supplements daily and exercising your mind via the app, Neuriva can help you build healthy habits and improve memory.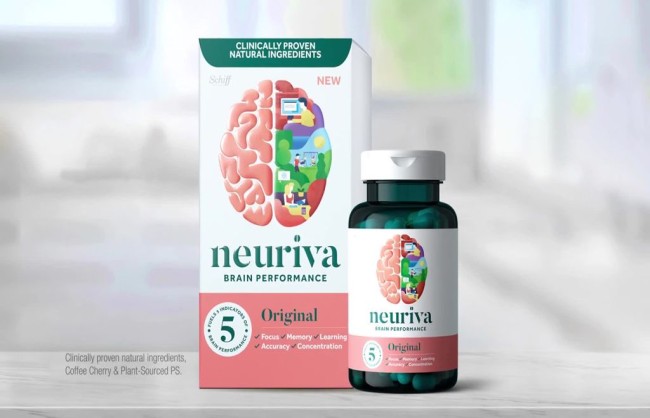 Where Can You Use Neuriva?
While Neuriva supplements are best kept at home with your other daily vitamins, the Neuriva Gym can be used anywhere. With the mobile app, you can practice improving memory and learning capabilities anywhere from the subway to the office break room. By ordering Neuriva online, you can save time and trips to the store, ensuring your supplements arrive directly to your home, making it easy to remember to store them in your medicine cabinet and take them every day.
Who is Neuriva For?
Neuriva is a great option for anyone looking to improve memory and focus. Whether you are worried about your memory worsening due to age, or simply want to challenge yourself in new ways, Neuriva can help you accomplish these goals. Some customers who may want to give Neuriva a try include:
Adults concerned about losing their memory
College students who want to focus better in class
People who want to expand their ability to learn
Those who have trouble concentrating and want to find a natural solution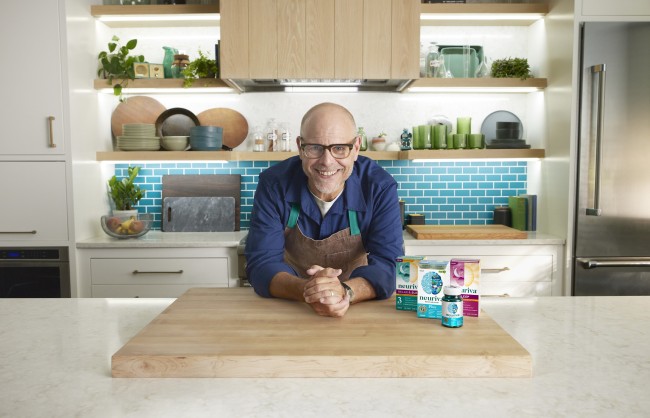 Should You Try It?
While some customers are dissatisfied that Neuriva only contains two ingredients, others see real results in their memory and focus within only a few months. If you are looking for a minimal effort way to increase your brain function, Neuriva could be a great place to start. Simply taking this one capsule a day can help you concentrate and prolong your memory.
Where to Buy
Neuriva is a product created by Schiff Vitamins. Therefore, all of their products are available on the Schiff website, but Neuriva does not have a website of their own. You can also shop these supplements via Visit Amazon, ensuring fast delivery and the option to sign up for monthly deliveries. If you prefer to shop in store, Neuriva is available at many pharmacies and stores including The Vitamin Shoppe, CVS, Walmart, and many more.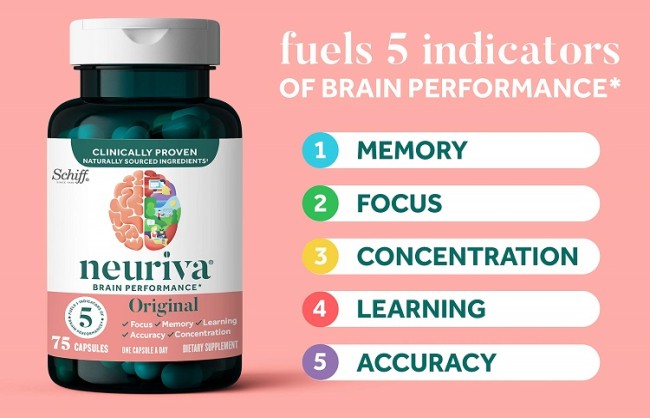 The Competition
Primal Mind Fuel – $33.95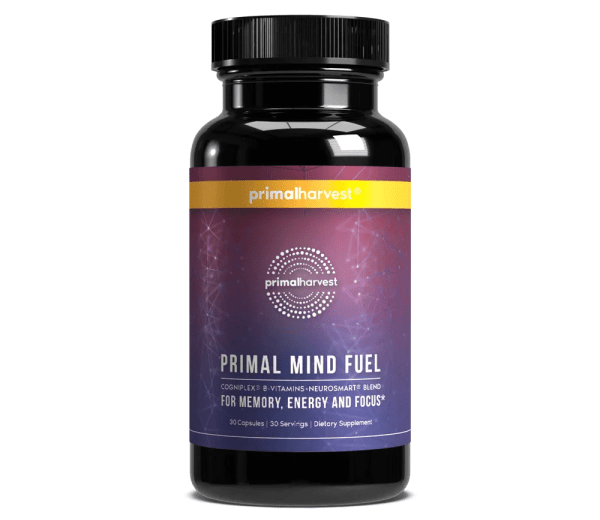 Primal Mind Fuel is a slightly more affordable brain supplement option on the market. The capsules include 11 natural nootropic ingredients that support mood, productivity, energy, and focus. The gluten-free, soy-free, and dairy-free product is made in the U.S.A. and offers same day shipping.
Olly Ultra Strength Brain – $24.99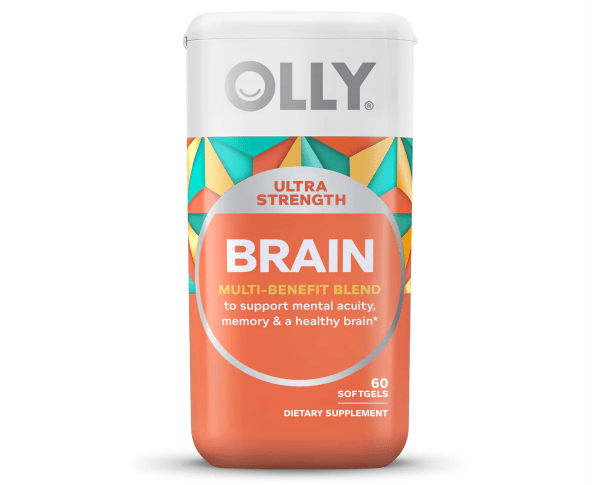 Olly Strength Brain Softgel tablets are even more affordable than Primal. Olly is an extremely popular vitamin and supplement brand that offers options for virtually your every need. The gels have a peppermint taste and zero sugar. You take 2 gels a day, which include bacopa and blueberry extract, as well as Omega-3s, Vitamin B6, and Vitamin B12.
Final Verdict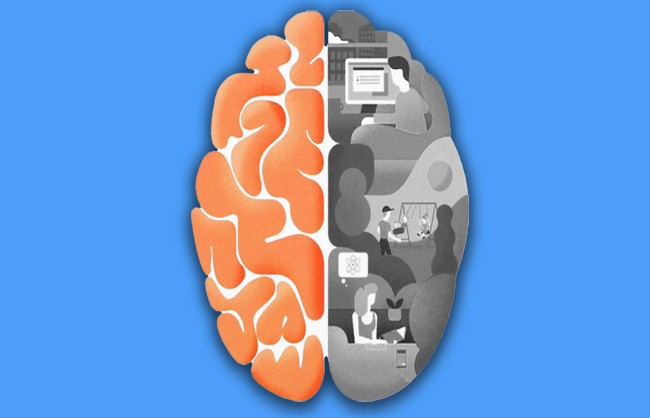 Neuriva is an easy and effective way to invest in your memory and brain health. Nonetheless, the product is more expensive than alternatives and only contains two ingredients. Other products on the market offer much more of a nutritional ingredient list for a much better price. If you are looking to try a brain boosting supplement, I would recommend trying a cheaper option like Olly, first.
Resources and Further Reading