Bullish on Bitcoin: Acclaimed Trader Predicts Value of $15,000 This Year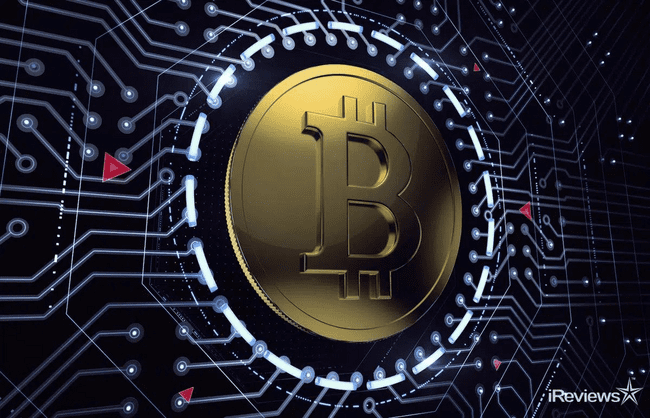 We recommend at least a basic understanding of cryptocurrency before you dive into this article about the Bitcoin price predictions. Take a look at the basics of blockchain and cryptocurrency. If this gets you excited to trade cryptocurrency, check out our reviews of several popular exchanges to help you make a better investment decision.
A year ago, the price of Bitcoin hovered around $600. A month ago, it was around $2,000. More recently, the most popular cryptocurrency in the world comfortably sits around $4,000. Bitcoin has had tremendous gains in value during the last year. Each time it drastically increased, naysayers swore it had reached its limits and would begin a steep descent any day now.
Today, with its price constantly breaking new records for its all-time high value, the mob of pessimistic speculators is in no short supply. But one renowned veteran Bitcoin trader is still bullish on Bitcoin. In fact, he thinks it will reach a value of $15,000 by year's end.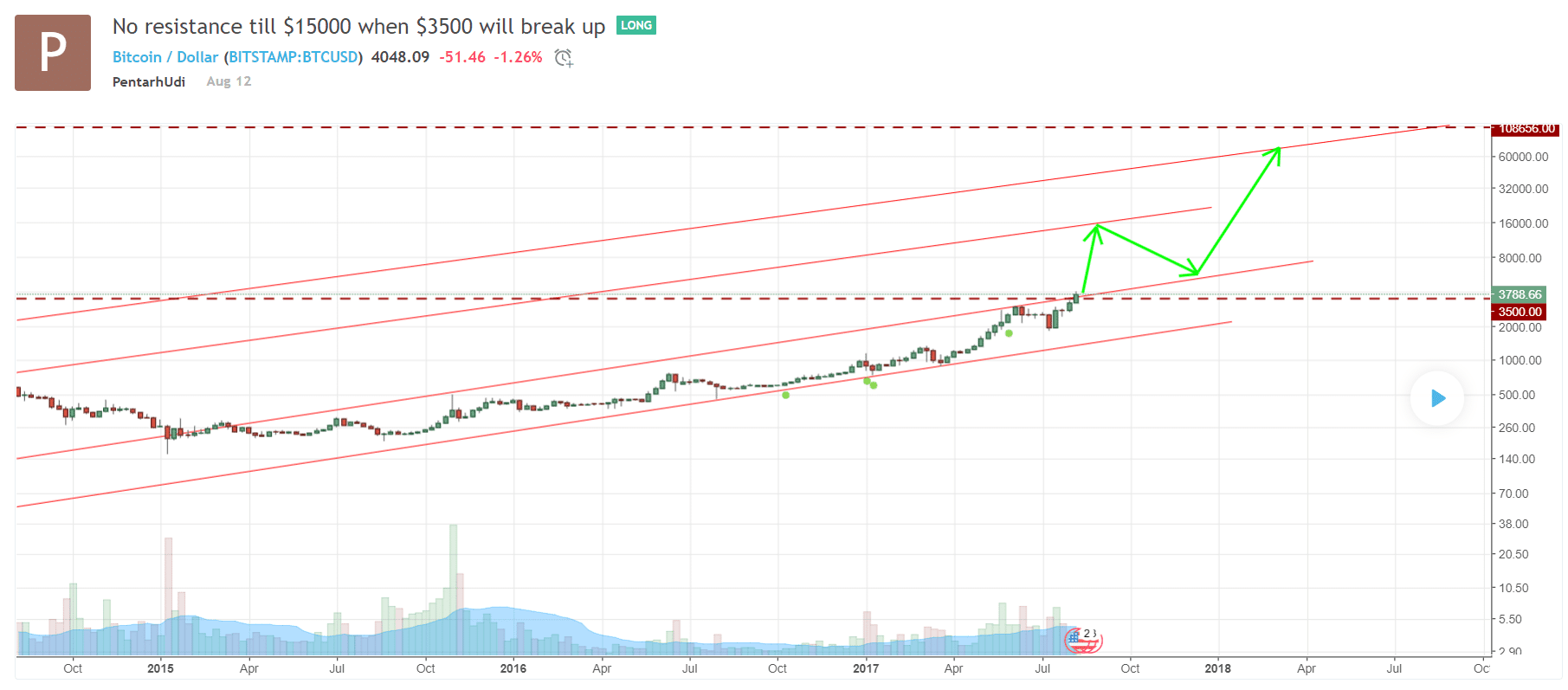 The Crypto Critics
Cryptocurrences, with Bitcoin in particular, have had their fair share of critics denouncing its value to society. As is the case when money is the subject, famous billionaires couldn't resist giving their take on what digital currencies really mean for the future.
Billionaire entrepreneur Mark Cuban recently took to Twitter to express his doubts about Bitcoin: "I think it's in a bubble. I just don't know when or how much it corrects. When everyone is bragging about how easy they are making $=bubble."
Before he could afford the Dallas Mavericks, Mark Cuban leveraged new technology in business many times, so he is no stranger to disruption. In 1990, he sold his software reselling start-up, MicroSolutions, to CompuServe for $6 million. In 1999, he sold his internet radio company, Broadcast.com, to Yahoo for $5.7 billion.
Cuban continued his criticism, "I'm not questioning value. I'm questioning valuation." Within moments of his tweets, Bitcoin's value took a nosedive, which in a way proved some of his arguing points questioning the stability of the currency.
Back in 2014 when Bitcoin was more obscure, famous investor Warren Buffett expressed a similar sentiment: "Stay away from it. It's a mirage, basically…The idea that it has some huge intrinsic value is a joke in my view."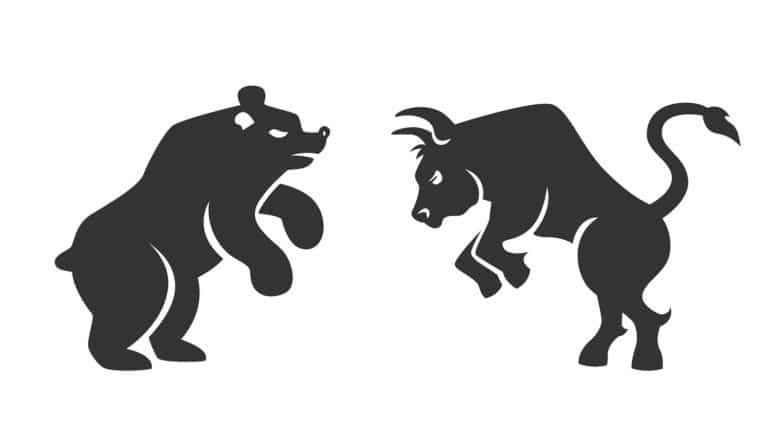 But an actual Bitcoin forecasting expert is now more optimistic than ever about the digital currency. "Masterluc" has made several predictions about Bitcoin that have come true. But this may be his craziest yet. His estimated price for Bitcoin by the end of 2017 is $15,000. It doesn't stop there. Masterluc thinks it will only keep going up until the year 2019. His estimated value for the coin then? Between $40,000 and $110,000.
"When $3500 level breaks up on weekly basis – I see no resistances till ~$15000 level mark."
– Masterluc
The Bitcoin Trader with a Crystal Ball
Now, I know what you're thinking. A price jump from $4,000 to $40,000 in only a few years sounds crazy, right? You're right. It's even crazier than a currency going from under a cent to over $4,000 in seven years. But people would only laugh at Masterluc's predictions if they didn't know about how many of his previous ones came true.
"I announce drammatical price rise from approximately $40,000 USD in quick and pessimistic version to more than $100,000 USD and prolonged optimistic version. Deadline for this action is till 2019." – Masterluc
In November 2013, Bitcoin's bullish trend from 2010 came to an end. The coin subsequently entered a bearish market. Masterluc predicted this event eight months earlier in March 2013.
A few days prior to the beginning of this bear market, Masterluc also called this pessimistic investing climate to last 2 years by noting that he would probably re-enter the market in 2016 at the earliest.
If none of the above could convince you of this investor's uncanny predicting abilities, there is also one more notable forecast that Masterluc made. On May 30, 2015, Masterluc stated his belief that there would be a huge Bitcoin price surge in May 2017. Although he was off by two months (the surge technically began in March), the accuracy still left many in awe, and for good reason. Bitcoin went from around $900 in March to its current $4000 price level now.
Not to Burst Your Bubble
Even if you are skeptical of his prediction this time, it is hard to deny Masterluc's record so far. While it seems implausible that Bitcoin could go "from strength to strength" and continue a meteoric rise never before seen, Masterluc is not the only one believing that it's nothing but blue skies (and green pockets) ahead for Bitcoin investors.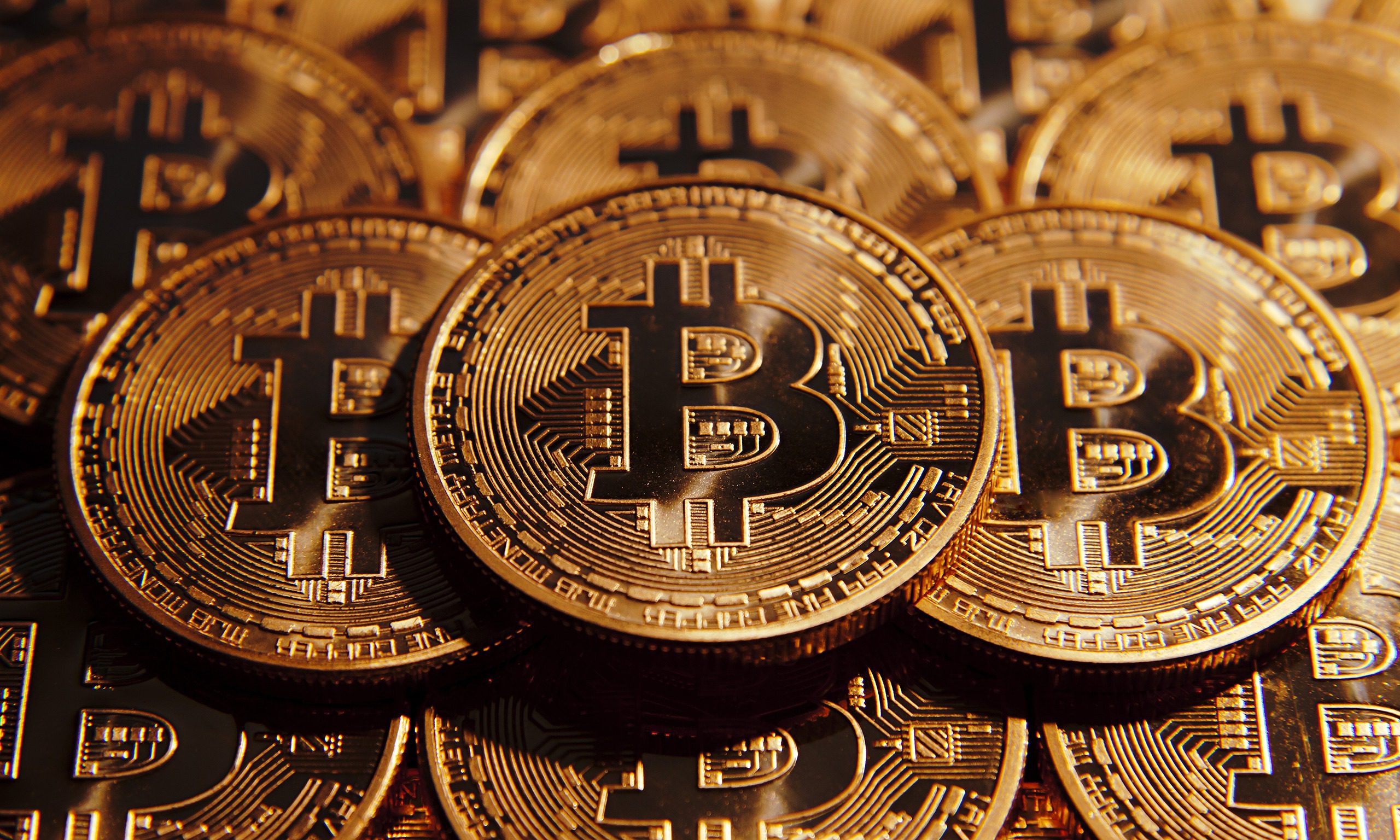 Sheba Jafari, a Goldman Sachs analyst recently revised his July prediction of Bitcoin reaching a high of $3,691 to a new high of $4,800. Many Bitcoin traders have also noticed the recent Bitcoin bubble has not been so "bubbly" in retrospect. Bitcoin's value is not parabolic like it was during the end of previous bubbles. While not as radical as Masterluc's estimates, these sentiments do help support his claims that other professionals are in some agreement with his opinion.
As always, predictions are just that at the end of the day — predictions. Recently, Bitcoin Cash rose 75% in value after a steady plummet since its creation. Nobody really knows what will happen. Past performance does not guarantee future gains. Although if Materluc does end up being right once again, there will be quite a few more crypto millionaires out there by 2019.
Sources: The Cointelegraph, TradingView, Futurism, The Motley Fool, Futurism