China's Solar Energy Goal for 2020 Already Shattered in July 2017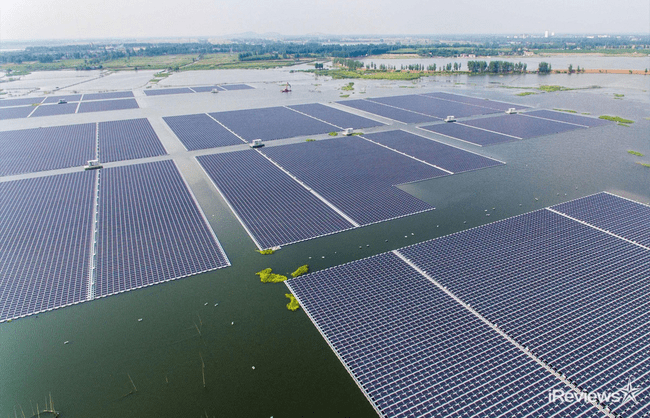 Between an electric car powered by only solar energy and South Miami mandating solar panels on all new homes, 2017 is one of solar's best years yet. And China just added their name to this year's solar achievements by shattering their 2020 solar power target. In fact, the nation already more than doubled their 2020 target power.
China's solar energy goal was 105GW. Now, the nation says, they'll need to rework those numbers because of their solar rush. This has spurred renewable energy groups to call out Europe to increase its 27% renewable power target to 35% for 2020.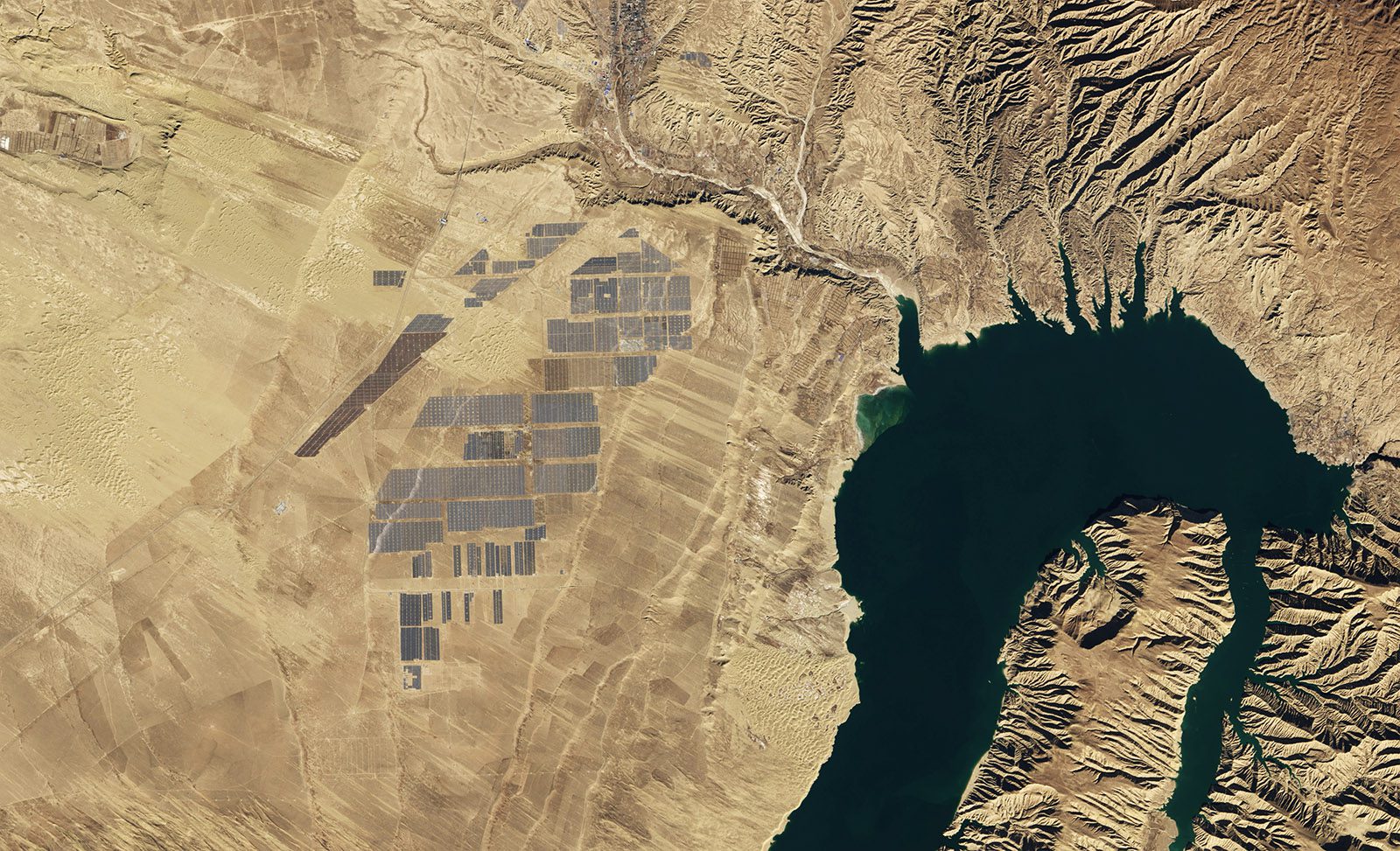 How China's Output Stacks up With the Rest of the World
Europe's goal sounds low compared to China's solar output, but China's renewable energy usage only equates to 1% of the nation. And with a lower population, Europe can certainly exceed its 2020 goal with a few large solar farms. Researchers say a 35% target maintains the impetus for the renewable industry; they believe Europe will struggle to meet the 27% goal unless its ambitions increase.
China's rush to build solar farms (including the world's largest solar farm and a panda-shaped solar farm) pushed their output beyond 112 gigawatts (GW). In July alone, China added 10.52GW to its national total. From January to June, China added 24.4GW to their output at that time. The country is the world's largest solar energy producer by far; China's output is almost double Japan's, who is in the number 2 position for highest solar output. But China makes up more than 25% of the world's entire solar energy production.
We throw out these numbers, and it can feel a little distant because you don't get the comparison. Australia's capacity for output earlier this year was at 6GW. And the U.S. is at 44.7GW total capacity, as of early June. China's growth is staggering when you consider their addition of 10.5GW in just July. It's almost like they've been bitten by a solar bug.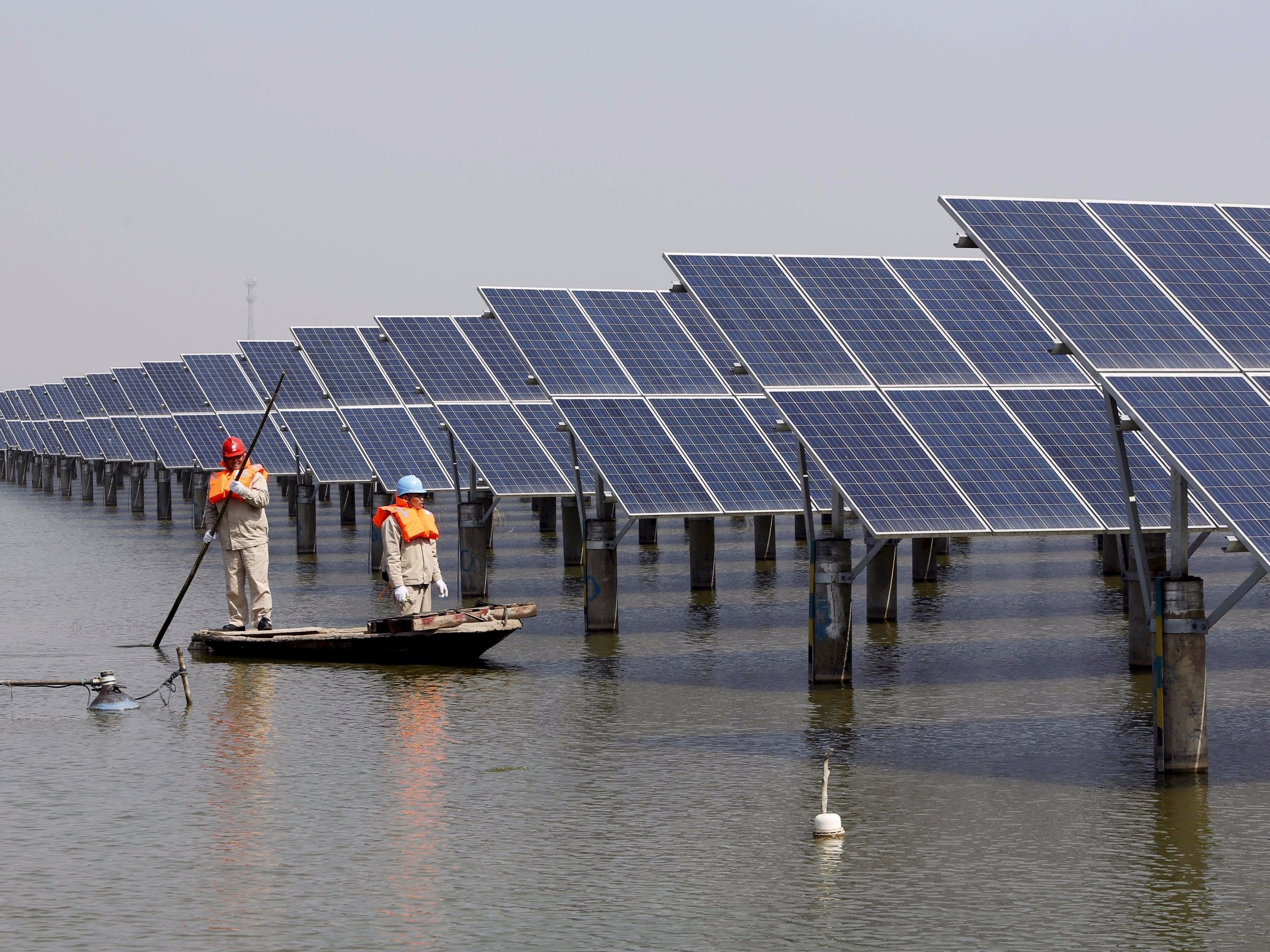 China's Potential Pitfalls
China's easily beating the rest of the world, but, like we said earlier, they're only meeting 1% of their total energy demand. Coal still dominates the energy market in China, and it's meeting almost all of that leftover 99% in China's energy demand. China's solar capacity is growing at a tremendous rate, but it's not enough right now.
The country is also known to send delayed payments to solar companies previously promised feed-in-tariffs (FITs). FITs are basically rewards or subsidies for solar companies to deploy solar production quickly.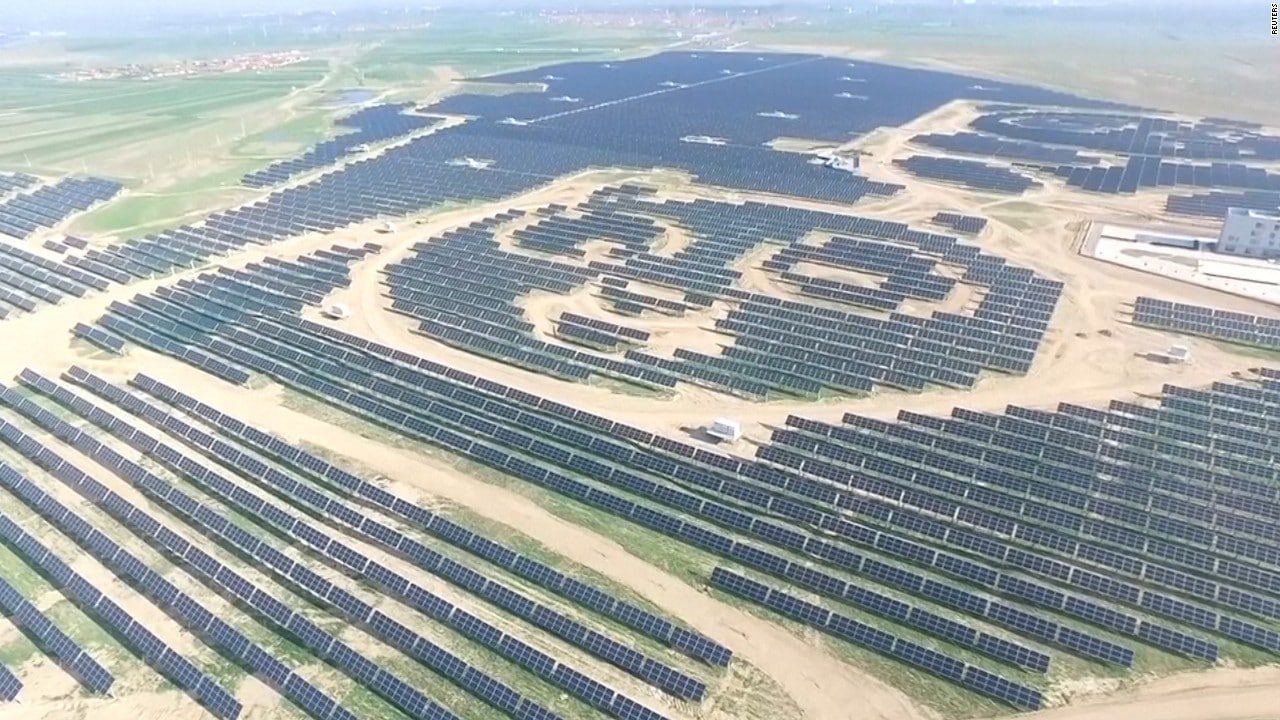 China's Hefty Accomplishments
While President Donald Trump was withdrawing from the Paris Agreement in early June, China was launching the largest floating solar farm in the world. The floating farm went right over an old coal mine, a kind of symbolic gesture towards its energy future. In July, the country launched a panda-shaped solar farm. And it already has the world's largest solar farm, at over 30 square kilometers.
The country is on track to install 110.4GW of on-shore wind capacity in the next three years. This would put China's wind power capacity at almost 265GW by 2020, fully exceeding its new goal of about 210GW. That amount of wind power is significantly more than the total capacity of all of Europe, including the UK.
China plans to improve its national wind and solar curtailment rates, which were 13.6% and 15.5%, respectively, in the first half of 2017. The country will optimize western provinces by not allowing more capacity to be installed until curtailment is improved. Seven provinces, including Beijing and Shanghai, are allowed to install as much solar capacity as they want. But the new capacity cannot cause curtailment in the area.
Simply optimizing its current capacity could allow China to smash its updated 2020 solar target ahead of time.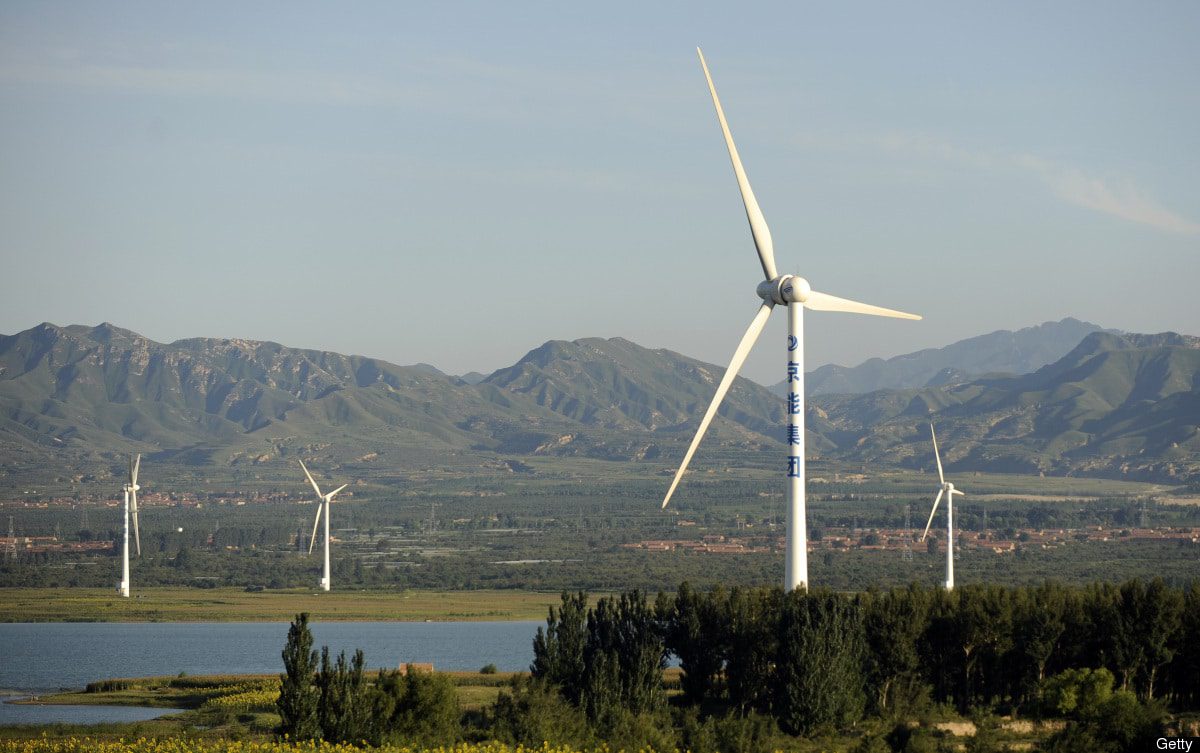 China's Solar Energy Plans For the Next Three Years
New, updated 2020 goals for China put capacity at 213GW. That's the solar farm equivalent of a tract of land the size of greater London (1500 square kilometers). However, with its current growth rate, China is probably going to shatter that record again. That would be enough to power 5-6% of its energy demand.
China's new solar power regulations also lack a limit on installing distributed renewables, like rooftop solar panels. As a result, over the past year, distributed solar installations have gone up. China excels in many areas, but we're looking forward to watching specifically their renewable energy industries blossom. In the meantime, the rest of the world has a lot of catching up to do.
Can't get enough renewable energy news? Check iReviews often for the latest updates. Did you know MIT just broke the nuclear fusion record? How about Physee's new window that doubles as a solar panel? Tesla also just struck a sustainable energy deal with Australia. Looking for ways to go green? Check out our reviews for Tesla's Powerwall 2, the Ecocapsule Smart Home, and many more green products under the reviews category.