Aston Martin Designs Submersible Electric Submarine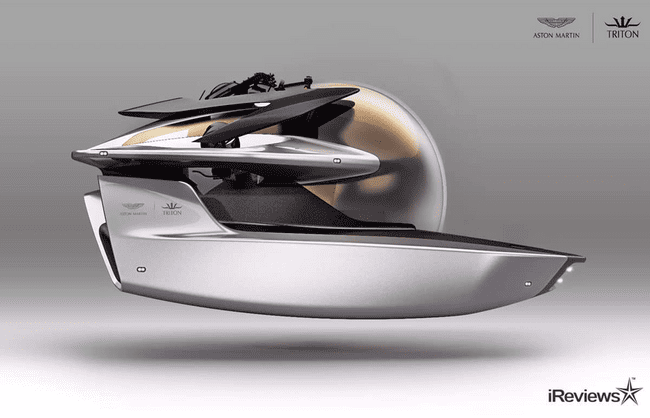 Codenamed Project Neptune, Aston Martin is expanding its luxury line beyond high-performance sports cars and electric vehicles. The innovative automaker is collaborating with Triton Submarine, LLC to launch its first ever submersible vessel. As one would expect from Aston Martin, the three-person 1650/3 LP yellow pre-production model has been upgraded to a super-sleek, silver-bodied, aerodynamic water vessel capable of high speeds across the water's surface and on land.
Aston Martin's Project Neptune
Considered to be the first effort by Aston Martin Consulting, the company's cross-industry design division, Project Neptune promises to integrate all of the technology that has made Aston Martin the leading manufacturing of luxury sports cars. Whether it's special series cars such as the Vanquish Zagato, Vulcan, the all-new DB11, or the all-electric RapidE, Aston Martin has been keeping busy. Now the company has its sights on developing the all-electric AM37 Valkyrie hypercar and Project Neptune's submersible submarine.
"Project Neptune is a flagship project for Aston Martin Consulting," says AM Consulting managing director Bradley Yorke-Biggs. "It is a clear and engaging demonstration of how Aston Martin's expertise in sports car design and craftsmanship can be extended into new aspects of the luxury world."
Sports Car Design Elements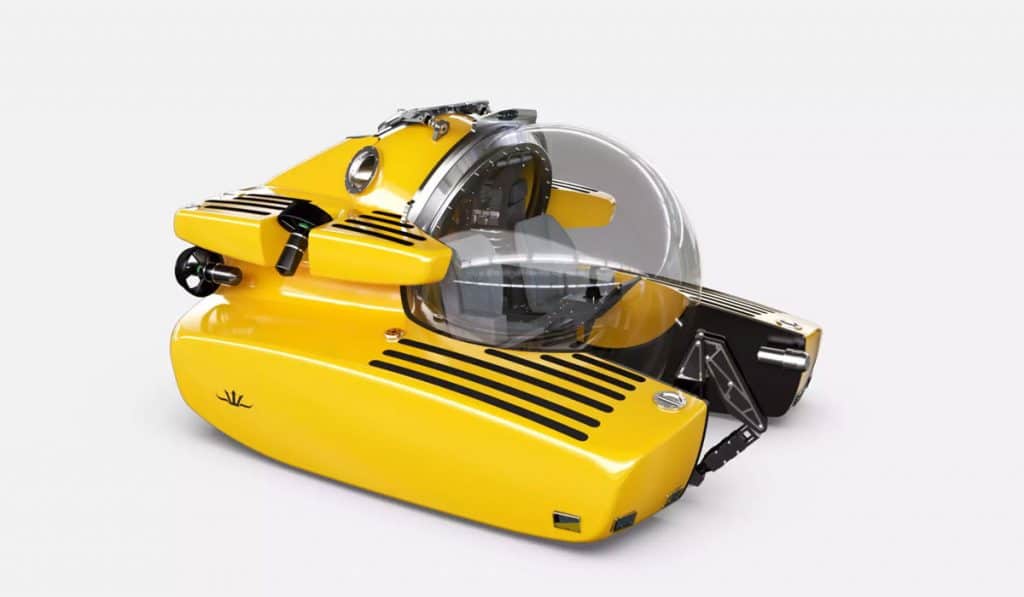 Aston Martin's transition from sports car manufacturer to submarine designer has been a smooth one – just so happens the technology translates extremely well. With a mission to "distill the brand's essence into exciting new projects," Aston Martin's new division was able to design an highly sophisticated, super powerful three-person submarine that resembles the aerodynamics of a speedboat hull. From blending the glasshouse more neatly into the frame to sleek, yet curvy flanks, Aston Martin's personal submarine stands to reinvent an industry of electric water vessels.
"We have used forms and proportions that express the same direction to design, engineering and beauty that shape our cars, such as the Aston Martin Valkyrie hypercar project,"
says executive vice president and chief creative officer Marek Reichman.
With only two prototype renderings released, we can only speculate as to the costs, design elements, and material being used to create Aston Martin's revolutionary submarine. If the 1650/3LP three-person submersible on Triton's website is any indication, the Neptune Project will yield an underwater vessel equipped with dual 5-hp primary and dual 5-hp overran thrusters powered by a 30 kWh lithium-ion phosphate main battery. Illuminated by five 20,000 lumen exterior LED lights, joystick controlled, and armed with touchscreen navigational system, operators can seamlessly explore the abyss below. The Aston Martin sub can remain underwater for up to 12 hours and reach speeds of 3 knots (5.6 km/hr).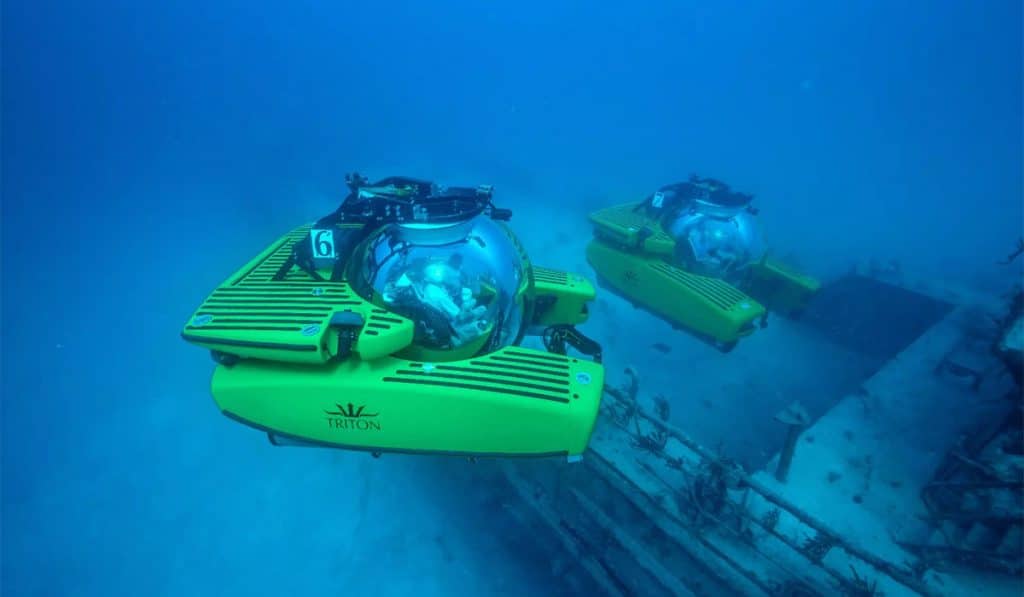 Triton Submarines: The Perfect Partnership
One thing is for certain, Aston Martin chose wisely when selecting their partner on the Neptune Project. Triton Submarines seems to have the same philosophy on building efficient, yet high-performance next-generation sea vessels. "We have always admired Aston Martin. The marque represents a deeply held passion for technology, engineering, and timeless, elegant design," Patrick Lahey, president of Triton Submarines said on the company's website. "From our first interaction, it was apparent that Triton and Aston Martin were natural partners and our complimentary values will be realized in this truly exciting project."
About Triton Submarines
Triton Submarines LLC of Vero Beach, Florida is the most experienced civil submarine and submersible manufacturer in the world. From conception to commission, Triton submersibles are designed with safety at their core, each tested and certified to the most rigorous standards. Triton's intuitive and efficient designs have set the industry benchmark for operability and performance, providing customers with unrivaled after-sales services, operational training, and technical support. Through Project Neptune, Triton Submarines together with Aston Martin is ready to introduce the new generation of yacht owners to the deep ocean, greatly enhancing the superyacht ownership experience.
About Aston Martin
Aston Martin is an independent British luxury sports car company. Famous for the creation of beautiful hand-crafted sports cars, the Aston Martin range today comprises the Vantage, Rapide S, Vanquish, DB11 and special-series cars such as the Vanquish Zagato and Aston Martin Vulcan. Based in Gaydon, England, Aston Martin designs and creates sports cars which are sold in more than 50 countries around the world. Founded in 1913, the company recently launched its six-year Second Century plan for sustainable long-term growth. This is underpinned by the replacement of our entire sports car range, including the all-new DB11, an all-electric RapidE, the reintroduction of the Lagonda marque, as well as the development of a new manufacturing center in St Athan, Wales which will build our new sports utility vehicle.
Sources: New Atlas, Triton Submarines