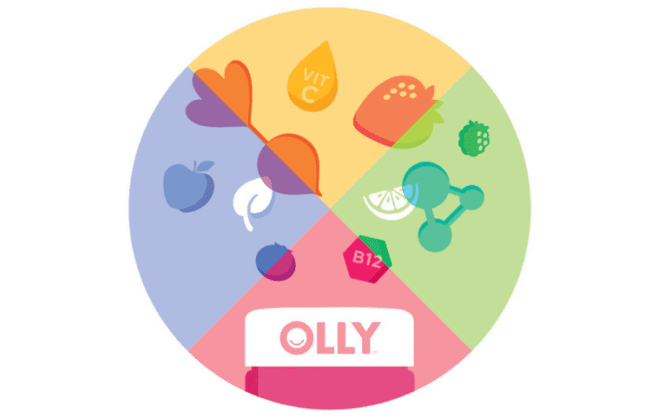 What Is Olly?
Olly was founded in 2014 by Eric Ryan when he realized that consumers were having difficulty choosing vitamins for their specific health needs. Rather than labeling his vitamins B12, C, D, etc", Ryan decided to create options that told consumers what the vitamins did for them, such as better sleep, higher libido, women's health, energy, or mood boosters.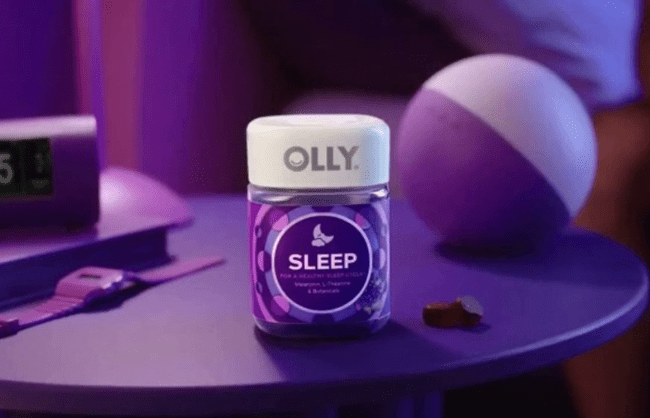 Olly is now widely available at stores such as Walmart, Target, CVS, as well as on Amazon or the Olly online store. The vitamins are available in easy-to-swallow capsules, as well as tasty gummy options for kids and adults. With their product line constantly expanding, their attractive labeling, and their easy to decipher uses, it is no surprise that Olly has become a fan favorite.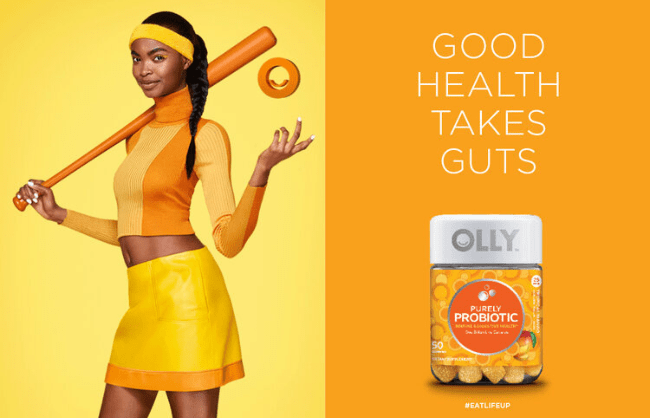 PROS
Subscription plans available
Available in-store and online
Wide variety of products for different goals
NSF Certified & Verified B Corp
CONS
Some scientists believe that the vitamins are extremely underdosed
Rather expensive
BOTTOMLINE
Olly is a vitamin and supplement brand that is dedicated to reaching your health and wellness goals easily. By telling consumers exactly what the vitamins can help them achieve, and by offering tasty, easy-to-take options, Olly eases the process of choosing vitamins.
Olly Unboxing & Trial
Upon opening my package from Olly I knew what to expect based on seeing and purchasing their products from Target in the past. I ordered Olly directly from Amazon so the package came in a standard shipping box and arrived quite quickly. The packaging on the Olly vitamin boxes is very vibrant and fun, and the plastic is high quality.
I personally ordered the Women's Daily Multivitamin, in the capsule form rather than the gummy chews. I have really enjoyed the gummy vitamins from Olly in the past but I do find them rather expensive. I noticed that the vitamins were a 30 day supply, therefore you are supposed to take two capsules a day.
When trying the Olly vitamins, I noticed that the capsules looked exactly like kidney beans. They were a weird squishy material, unlike other vitamin capsules I have tried in the past. When taking these vitamins, they did leave a rather unpleasant taste in my mouth, unlike the gummy alternatives that the brand offers. Although it was not terrible, I think I would much prefer the brand's gummy options.
Olly Vitamins Features
Subscription plan options
Labeling does not use jargon
Tells exactly what the product is for
Gummy or capsule options
Options for men, women, and children
NSF certified
B-Corp
Available in-stores, online, and on Amazon
Wide range of products
Who Is Olly For?
Olly is for anyone who is looking to add vitamin solutions to their diet. Whether it is a men's, women's, or children's daily vitamin, a sleep aid, happiness booster, stress reducer, or prenatal vitamin, Olly has options for everyone. While other brands list the name of the vitamin itself and force consumers to do the research on what they need to balance their vitamins, Olly does customers the justice of being straightforward with them. They make it easy to pick out exactly what you need and choose flavorful gummy or capsule options for adults and children.
What Are the Benefits of Olly?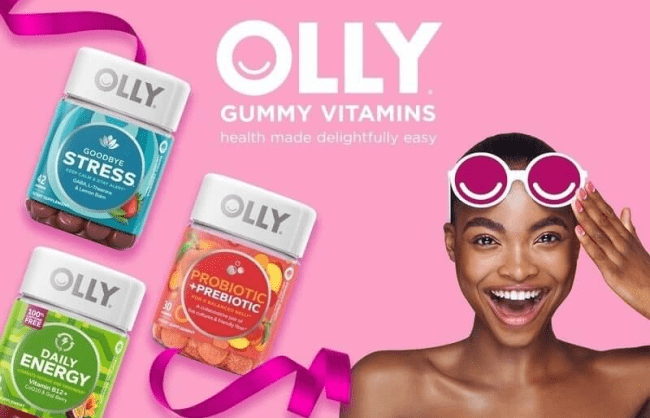 The main purpose that Olly seeks to serve is providing the body with the vitamins it needs. Most people do not get all of the vitamins and nutrients they need each day from food alone. Using Olly, people are able to regulate what they need help with and implement those vitamins into their diet. If you are having trouble falling asleep you likely need Olly's sleep aid vitamins, if you have low libido, they have vitamins for that as well, no matter what you are struggling with, Olly offers assistance in a healthy way.
Where Can You Use Olly?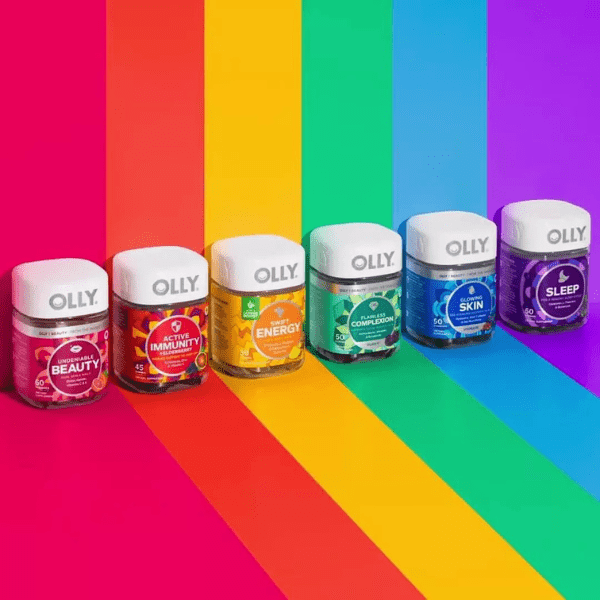 It is easy to store Olly vitamins in your home. With their box shaped design, you can stack Olly vitamins in your pantry or cabinet with ease. Their bright, clear labeling lets customers know who the vitamins are for, as well as what purpose they serve. Olly vitamins are also small enough to pack with you on a weekend getaway or a trip back home.
Should You Buy Olly?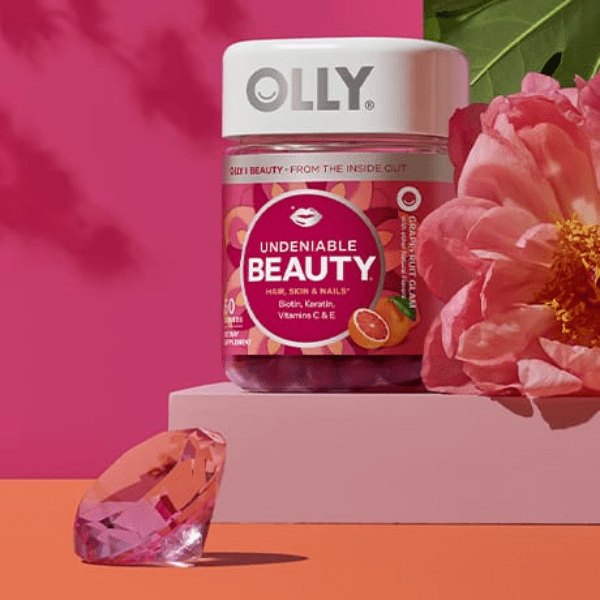 If you are sick of trying to figure out which vitamins to take on your own, Olly could be a great solution for you. You can pinpoint exactly what you need help with, and purchase Olly vitamins at Target, Walmart, on Amazon, or on their website. The taste is much better than other traditional vitamins and you may even look forward to taking them.
https://amzn.to/3gtlAhm
How to Buy Olly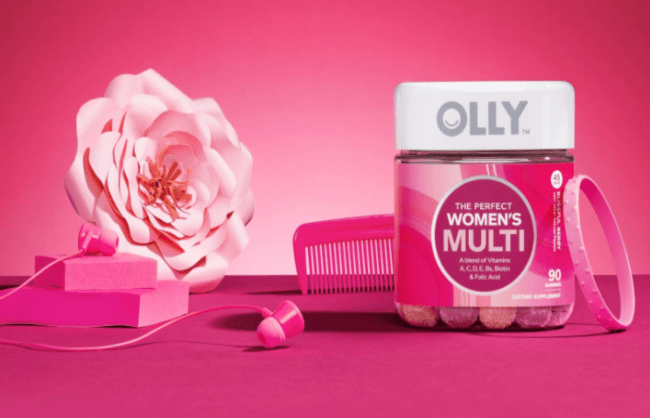 One of the best things about Olly is that it is so easy to purchase. If you shop at Target for groceries or miscellaneous items, they almost always have a large display and a wide assortment of Olly vitamins. If you do not shop at Target, Olly is available at CVS, Walgreens, Rite Aid, or on the brands website, or Amazon!
How Does Olly Compare to Alternatives?
Smarty Pants Gummy Vitamins- $23.45
Smarty Pants vitamins are NSF Certified and contain beneficial omega-3s. While they do contain added sugars, like other gummy vitamins, they are highly ranked in the vitamin industry. With a whopping 87% of customers ranking these vitamins 4 stars or higher, fans love this allergen free, non GMO vitamin option!
Nature Made Gummy Vitamins- $16.89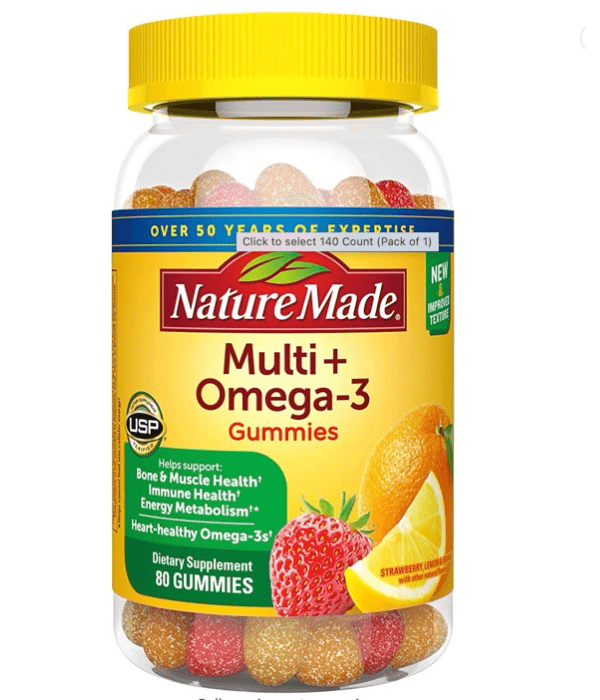 This budget friendly vitamin option is widely known throughout vitamin takers. Nature Made has built a trustworthy name for themselves over the years with their wide assortment of multivitamins. The brand is USP certified and extremely affordable. Unfortunately, the gummies lack minerals comparatively, and are not certified as vegan.
Garden of Life- $22.20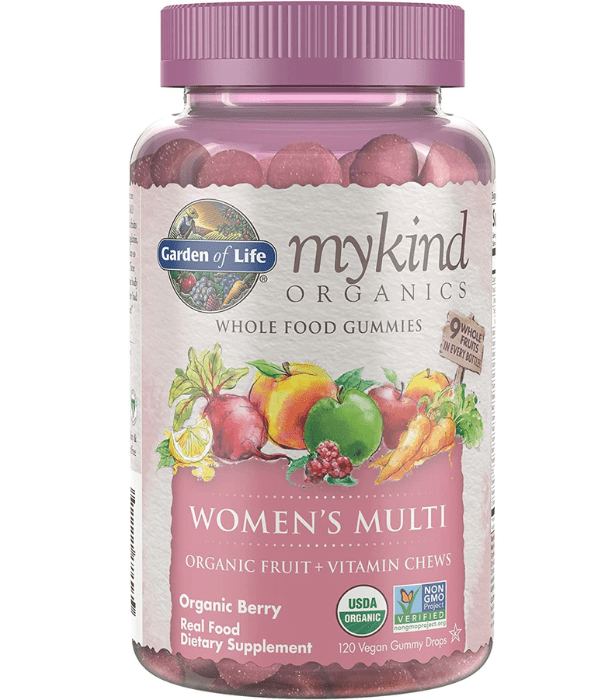 Garden of Life is a well known vitamin and supplement brand that has products ranging from protein powder, to prenatal vitamins, to multivitamins. The brand is certified as vegan and organic and sells at a fairly average price point. By minimizing additives and focusing on the use of natural, whole food ingredients, Garden of Life is a natural option that fans favor.
Final Verdict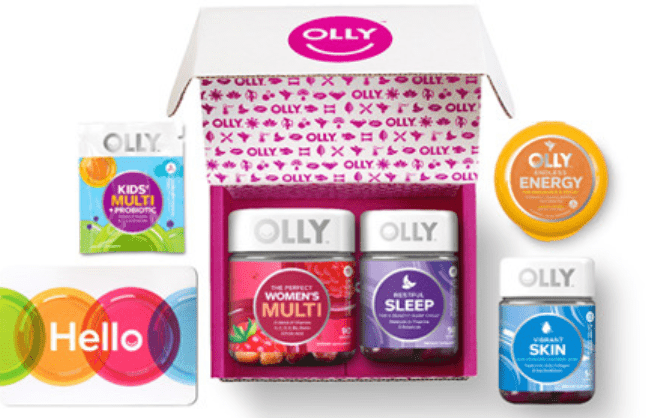 If you are looking for a vitamin brand that offers a wide variety of options that clearly list what the benefits of each product are, Olly is the brand for you. While I personally did not enjoy their capsule vitamins, their gummy options are extremely flavorful and enjoyable. They offer any vitamins you may need including products to help with happiness, stress, sleep, and more. Definitely give this brand a try on your next Target run!
Resources and Further Reading