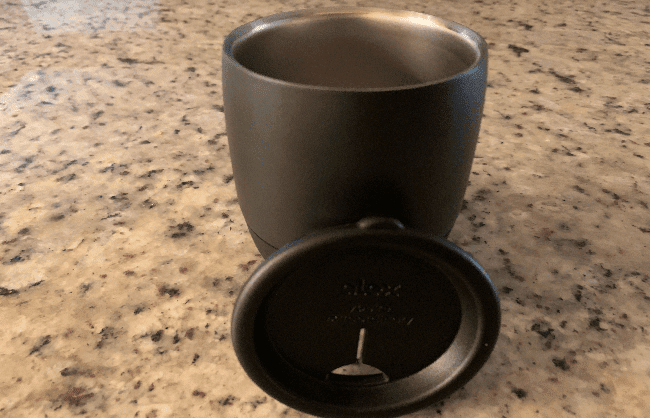 A decent reusable bottle is worth its weight in gold when it functions right and lasts a long time. Alex Bottle's lineup of bottles and cups attempts to offer a range of choices for whatever drinking needs you might have.
Reusable bottles are a great way to save money by not having to worry about purchasing a new bottle whenever you want water. There is an entire world of options out there though, and I know it can be hard picking from the bunch. So that begs the question, what makes the Alex Bottle special compared to the crowd?
The Alex Bottle's claim to fame is its promise of being easy to clean. While I wouldn't call cleaning out other bottles difficult, I will admit they often have residue that builds up over time and isn't dishwasher safe. The Alex Bottle makes several promises in this regard, but does it live up to the clean streak it sets for itself?
What is Alex Bottle?
The Alex Bottle is a reusable bottle that can be used for any cooler liquids. While their product lineup use to be more limited, these days they have expanded out to offer options that they didn't have before. They've even partially fixed one of their biggest complaints by now offering cups that can reasonably hold hotter liquids.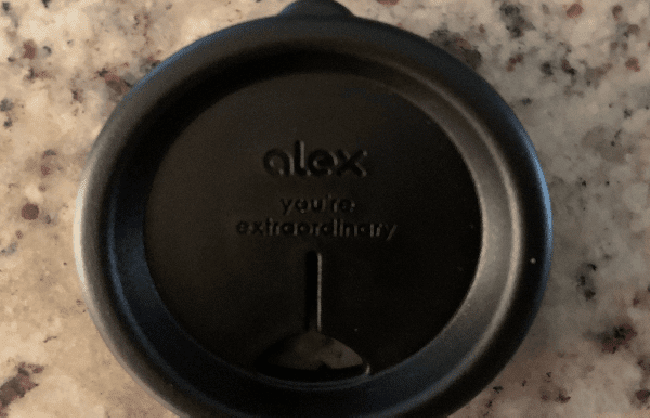 The cups come in sizes that range from 12oz to 20oz and claim to be the easiest option out there when it comes to cleaning. The prices of the cups vary, ranging from $14.99 to $36.99 putting the higher-end models on the more expensive side. With the number of options though, there is a price point that is favorable for everyone.
Alex Bottle Unboxing
What I first noticed when taking my Alex Bottle out of the box was the way it felt. The insulated 12oz cup had a quality feel to it with little in the way of cheapness.
The lid of the cup being made of plastic is probably the biggest complaint I have from the start. While plastic can work fine as a material for a lid, it does have a habit of being less durable than the material the cup itself is made of. Though I can't say for sure how long it will last out of the gate, I can safely assume the cup will last quite a while longer than the lid.
Other than this, there isn't much to note about my first impressions. It's a drink cup that holds what it needs to and insulates the hotter liquids I used in it well. All signs point to it being a high-quality product at the start.
Alex Bottle Features
The features that come with an Alex Bottle depend on the model that is bought. The one I got was their 12oz insulated model, the smallest bottle they have on offer.
Although it's the smallest, it's not the cheapest thanks to the inclusion of insulation. This makes the cup capable of handling both cold and hot liquids with ease, though is a feature that hikes up the price sizeably.
The cups that lack this insulation are much cheaper, but aren't capable of holding hotter liquids. I will also note that the cheapest models not only lack insulation but don't even come with a lid. While it's nice to have less expensive options I can assume most people won't want a reusable drink cup that lacks a lid.
The last feature is one I've mentioned plenty. These bottles were designed to be easier to clean than any other, and I do have to say they met my expectations. I can't say for myself if any residue will stick over the course of months, but other consumers seem to still be happy with their cups over an even longer amount of time.
Alex Bottle Test


Over the course of a week of having my Alex Bottle, I paid close attention to it and put all of its basic features to the test. Doing so I've come to a few conclusions about its quality that I feel are important to share.
First off, the general quality of the material is decent. It does what it needs to, doesn't dent overly easily, and always managed to keep the temperature of the liquid inside stable.
Speaking of how the cup handles liquid temperatures, the insulation did a good job of keeping the heat away from my hands. I did feel when there was warm liquid inside my cup, but it was never to the point it would be risky. It was more akin to a warm little heat pad even when what I had inside of it was scorching.
I made sure to test this properly by using drinks that are kept at vastly different temperatures. For the hot liquids, I tried a fresh tea that used boiling water, and for the cold, I used a nearly frozen beverage. The temperature again gets out a little, but not enough to risk any harm.
Using the cup itself is as simple as any other. The built-in insulation of this model means there is no risk when hot or cold liquid is being poured in properly. The lid itself snaps into place well enough, though it can feel a little loose at times.
The looseness of the lid isn't a problem right now, but I know lids like this have a habit of getting looser as time goes on. Keep that in mind if you buy one of the lided models, because while I've not had an issue keeping it on yet I've only had it for a couple weeks at most.
Lastly, there is the ease of cleaning the cup. This is one of the main selling points I've found for the cup, and I'm happy to report that the short-term claims are true.
I've had no difficulty cleaning out the inside of the cup with anything I've put into it. The liquids I've tried have been tea, thick smoothies, and even a shake to see how good it is at keeping material from sticking. None of it has stuck so far, but I can't see the future to tell if that will change over several months.
My experiences with the Alex Bottle have left me satisfied. The lid may be made of a lesser material and a bit loose, but it's functional and the rest of the cup works better than I could have ever hoped for.
Who's Alex Bottle For
I see the Alex Bottle as being best for two types of people. Those who like taking their bottles with them, and those who like having reusable drink cups that are easy to clean.
For the first group, only some models will fill their needs but they will be filled well. The traveler models aren't the cheapest, but they do come with the choice between stainless steel or insulated depending on what an individual consumer wants.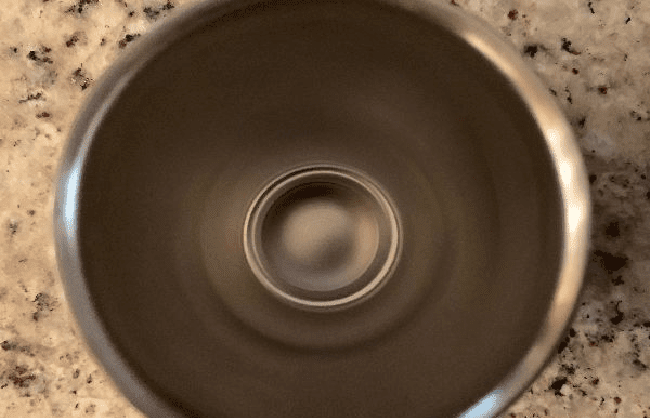 As for the people who I think will enjoy Alex Bottles for their ease of cleaning, that applies to every cup. They're all easier to clean than most other cups I've had in the past. Even handwashing them can be done painlessly with just a smidge of attention.
Where Can You Use Alex Bottle?
There isn't a limit on where the Alex Bottle can be used. The lidless models are best left in the home to avoid spillage, but even they can be brought along when you need a cup.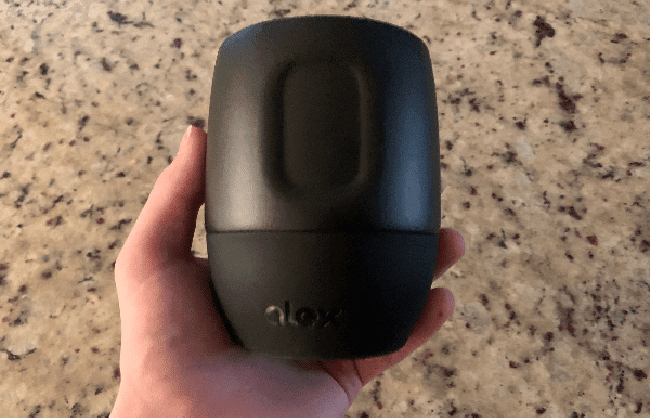 The models with lids have proven to be easy to carry around, if a bit heavier than most bottles. They may not be the best to take with you on a jog or any other exercise without having a strap added to them. If you're going outside to just get some air or hanging out with friends in a public space though, this could be a great way to bring a drink along with you.
The Lid Issue
I've brought this up at a few points, but I think I should give more details as it's my only gripe with the Alex Bottle I got. From the start, I've never been a big fan of plastic cup lids that slot into place. Even when they work well at the start they inevitably start to slip and slid to the point where you can never quite get them to fit in the cup properly.
The Alex Bottle's plastic lid isn't the worst one I've ever used, but it's not the best one either. It sticks into place fine for now, but I can already feel it is a bit loose. Over time I'm sure this lid will fight against me when I try to fit it into its proper cup.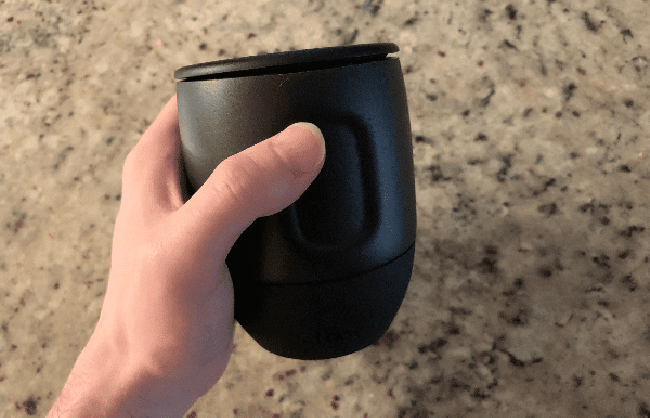 This is an issue that doesn't apply to the non-lided versions of the Alex Bottle. That's not much of a constellation though, because instead of getting a faulty lid you get none at all.
The lid will serve its function fine, I don't want to take too much away from that. What I do want to make clear is that the lid probably won't last as long as the cup itself.
Should You Buy It?
Aim to be balanced and neutral here. Is it a really good product that is useful to the target audience? Is the price point good enough for the quality? Do you enjoy using it? Would you recommend it?
How to Buy Alex Bottle
The best place to buy an Alex Bottle is right from their website here. There it's possible to find their full lineup of products in all the colors they come in.
Some of the models and offers they have may be sold out depending on their popularity. In that case, it may be best to check back regularly to ensure you don't miss out on any potential models.
Alex Bottle Competition
The Alex Bottle isn't the only drink container option on the market. There are a variety of choices that all come with their pros and cons that are worth attention.
The Purist Mover is an option for those looking for a simple and effective water bottle. It has an interior glass finish to prevent metallic aftertaste along with multiple lid options to ensure you can find the right one. The big downside is that the Purist Mover is not dishwasher safe.
The LARQ Bottle Movement PureVis is a good option if your main concern is the quality of your water. With built-in UVC LED lights it's able to kill germs and bacteria that make their way into the bottle. While this technology is nice, it is a bottle that is only suited for cold liquids. Hot liquids run several risks if used with this bottle as all models lack insulation.
There are other choices out there, but this small selection should give you a good idea of what the market is like. Each bottle has its pros and cons, and it comes down to what you want most out of yours. I still like the Alex Bottle for how easy it is to clean, but you might want more from your bottle than that.
Final Verdict
I think the Alex Bottle is a quality product that has one shortcoming and a lot of pros. The lid irks me, maybe even more than it should, but that shouldn't distract from the rest of the bottle.
The simplicity of cleaning the Alex Bottle can't be understated either. I've never had such an easy time cleaning a bottle that I had been carrying around all day. Even ignoring the dishwasher and cleaning it by hand, it's still going to take less time than other bottles on the market.
I think it's clear that I would recommend the Alex Bottle to anyone that is looking for a new long-lasting drink bottle. The build of it will make it last a long time, and with how easy it is to clean it's one less dish you have to worry about taking you minutes to pick every little corner of it clean. High marks for it all around with one little lid blemish that doesn't take away from the beauty of the whole cup.
PROS
Customizable build-a-bottle features
Dishwasher Safe
BPA-free
The removable sleeve protects it from denting
CONS
Some models are not recommended for hot liquids
Some models are single-walled
Some models have no lid
Heavier than average bottles