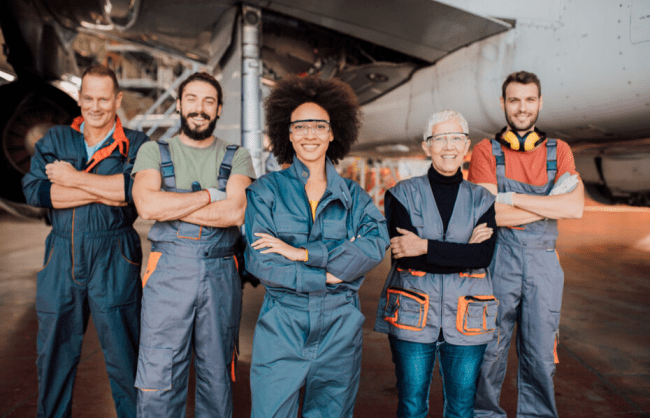 9
With its 50-degree field of view and 3D gesture interaction, Atheer has created the most powerful augmented reality glasses on the market today. The enterprise-ready smart glasses visualize and interact with data using motion detectors. The best part about the AiR Glasses: they can be used as an enterprise solution. Whether it's training new employees or helping a mechanic complete complex repair work, AiR Glasses are the most intuitive, hands-free device that will eventually change the modern workplace.
Powered by AirOS, Atheer's glasses have dual vibrant 3D-depth RGB cameras allowing for a fully immersive augmented reality experience. As a premium AR device designed specifically for a wide range of industrial applications, the AiR glasses are poised to take over the next generation of computing. The Android compatible interactive smart glasses are engineered to boost productivity in the workplace and at the same time, collaborate with industry experts.
Atheer offers two major platforms: AiR (Augmented Interactive Reality) Glasses and AiR Suite – a cloud-based application running on AiR Glasses and other smart glasses (Vuzix, Recon Jet, ODG, and Epson). According to Atheer's website, AiR's smart glasses platform is "designed to enhance the productivity and safety of desk-less professionals at Fortune 1000 companies." How does it do this you ask? Thankfully, Atheer's gives us an inside peak into the day-in-the-life of a hypothetical mechanical engineer working for a private luxury airline and using AiR Glasses to fix a highly complex electrical issue.
Working collaboratively with AiR Enterprise Suite, Atheer's glasses, in a real situation, could save an airliner close to $50,000 for each hour it was grounded not able to fly passengers. Since the AiR Glasses use field-of-view display technology and are controlled by hands-free gestures, voice commands, and motion tracking – a mechanic is able to seamlessly repair a plane's electrical system by navigating virtual screens of circuit boards. Without compromising his line of sight, a mechanic is able to quickly thumb through manuals overlays and at the same time, adjust his tools accordingly. Lastly, Atheer's companion software AiR Suite enables collaboration with an expert mechanic located remotely. Through his glasses, the mechanic can share what he sees with a remote expert.
The smart glasses market is expected to grow to 16 million units by 2020, according to data from Gartner analyst Angela McIntire. Without question, Atheer's innovative enterprise technology seems best suited for the industrial, mechanical, engineering, and healthcare sectors. It is especially helpful to employees working in places where it's difficult or dangerous to use your hands.
Even though there's a lack of inter-office management tools for IT to control the device effectively, AiR Glasses can be used to streamline employee on boarding and connect to company networks. With a healthy open SDK interface primed for developers, the AiR Glasses are positioned to reshape certain business sectors by solving highly complex problems in an expedient, yet precise fashion. According to Atheer's website, "Developers and companies around the world are leveraging the AiR platform and its open AiR SDK (software development kit) to create enterprise application and workflows of high-value tasks in industrial, energy, healthcare, insurance, construction and logistics industries."
PROS
Hands-Free Computing
8 Hours of Battery Life
Android Compatible
Enterprise Ready
Augmented Interactive Reality
50-Degree Field-of-View
3D Gesture Interaction
CONS
Lack of Management Tools for IT