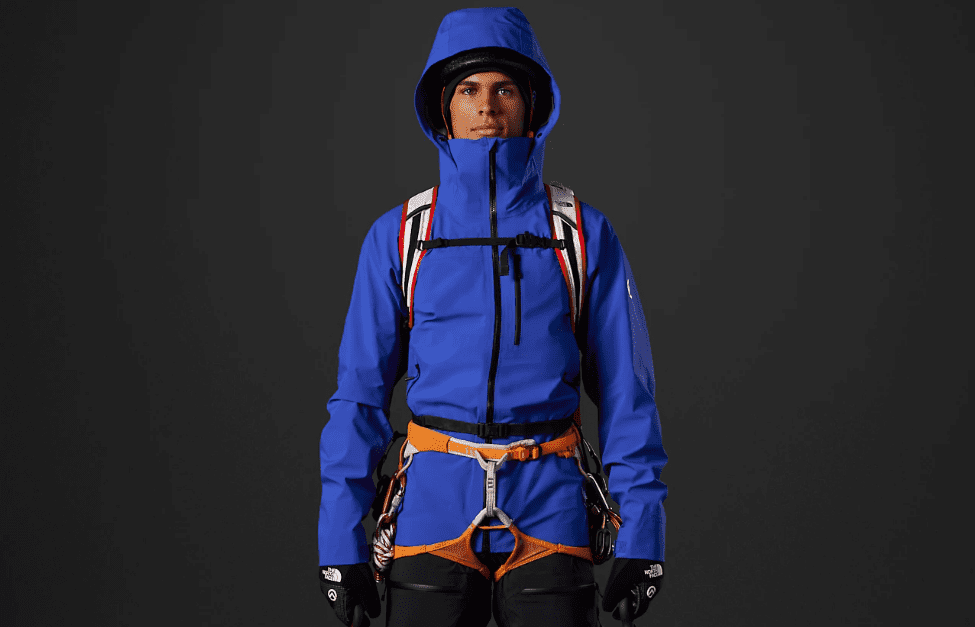 Countless jackets on the market means there are countless options to dig through. Thick, warm, waterproof, there are a lot of features in a jacket that the region you live in I believe determines what is best for you. Today I'll be looking at the Hyperair GORE-TEX, one of many options on the jacket market.
Hyperair GORE-TEX Design
North Face its Hyperair Gortex Jacket is "designed for bone-dry protection while running or training outdoors in the wettest weather." For anyone active in the outdoors, this is an exceptionally lightweight jacket that seems impervious to the elements no matter if you're trekking through the rainforest or marathon training during the winter.
What this means is that the Hyperair GORE-TEX is a jacket for people that will be outdoors in heavier weather conditions often. There isn't much that gets through this jacket in regular conditions, and even heftier ones are made easier with a product of this quality. Though the price does reflect the amount of usage it gives with an immense tag attached.
Hyperair's waterproof shell has a permanent water-beading surface. This fabric, designed by W.L. Gore & Associates, eliminates the need for a chemical durable water repellant (DWR) coating. This gets rid of the traditional agent making water bead on the surface of your jacket.
Instead, Gore put its membrane on the outside of the jacket making it incredibly water resistant. It completely eliminates the "wetting out" effect notorious for ending the careers of so many self-proclaimed waterproof shells. It's good to know that this jacket does keep you dry
Hyperair GORE-TEX Design
With a waterproof main zipper, two zip pockets, one internal mesh stash area, and a protective hood, The North Face Hyperair Gortex jacket shows its quality outright. The non-restrictive, lightweight shell repels everything and at the same time, can easily collapse into a handkerchief-sized square for ease of packing. Hyperair's versatility makes it a must-bring on trips where the weather is unpredictable and an outdoor workout a must.
Hyperair GORE-TEX VS Other Jackets
Weighing exactly 7.3 ounces, Hyperair is made of breathable Goretex that is not only windproof but reduces sweat accumulation. With a simple shake and a fold, GORE-TEX jacket is free from moisture and ready to go for the next outdoor adventure.
Compared to other well-known jackets, Hyperair is almost half the weight and with its Gore Active material, provides greater protection from wind, rain, and sweat. However, since Hyperair's fabric is rather thin, other jackets are still superior in terms of general durability
Final Thoughts
A jacket of this quality won't do you wrong I believe, but that doesn't mean it's perfect. As I said, the durability does leave something to be desired. It's not going to fall apart on you, but for the extreme conditions that this jacket likes to boast it excels in it won't last as long as some other options in them.
The price is going to be the biggest sticking point for many I think. It's not a cheap jacket. In fact, it's probably on the more expensive end of expensive as far as utility jackets go. It's not something that I would recommend getting if you plan to use it only a couple of times a year while leaving it hanging the rest.
If you do need a strong jacket that will keep you decently dry in harsh watery conditions than you can do worse than this. I would recommend giving it a look if you need a new jacket and plan to be treading through the rain a lot.
PROS
Waterproof
Extremely breathable
Adjustable attached hood
Articulated sleeves with adjustable cuffs
CONS
General Availability
Cost
Low Amount of Options