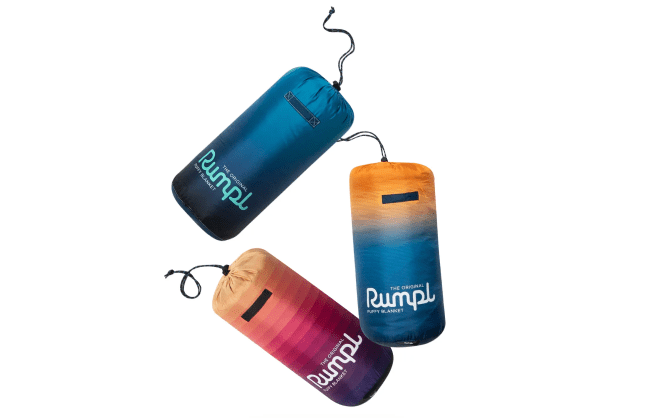 About Rumpl Blankets
In order to reimagine the classic outdoor blanket, Rumpl has set out on a journey. Designed for camping, road trips, and other nature-packed activities. Their throw-overs are manufactured from sustainable materials, are adaptable, and are resistant to adverse weather conditions. With a consistent following of more than 130k followers on Instagram, outdoor enthusiasts are gravitating to the designs, which are both entertaining and functional. In addition to their Shark Tank appearance, Rumpl has been highlighted in a variety of media sites, including Forbes, CNN, Wired, InsideHook, and USA Today.
Are you on the lookout for an ideal replacement for your sleeping bag? Perhaps the blankets from this internet retailer will accompany you on your next big vacation. A thorough examination of the firm, its products, promos, customer ratings, and other factors will be provided below to assist you in determining whether or not this product is right for you.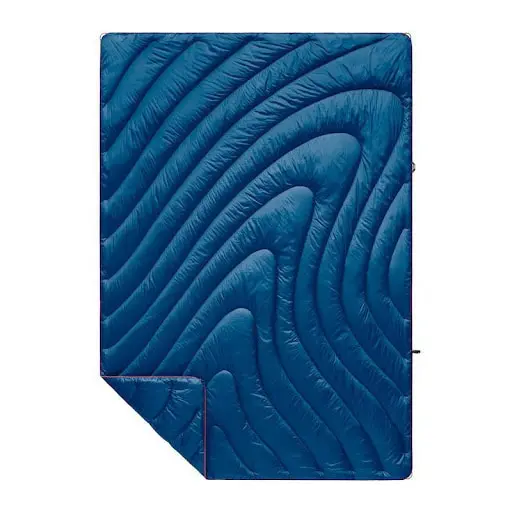 PROS
Eco-friendly and sustainably made. The Rumpl pluffy blanket, for instance, uses recycled materials (100%) as their main source
Light and resilient packaging for easy travel
Highly rated by customers
Lots of promotions including new customer offers
CONS
Price is on the higher side
BOTTOMLINE
The Rumpl blanket doubles as a camp blanket and as high-end gear. Their high quality lifestyle blankets are Rumpl have hit gearheads and hipsters alike!
Product Features
Price: $150 and above
Shipping: Approximately 5 business days
Returns: 30 days, undamaged items (ensure you have the order number)
New Shopper Discount: 10% off on the first order
Eco-friendly: Yes
Water resistant: Yes
Rumpl Overview
Rumpl was conceived in a dead van on an icy gravel road during a snowstorm. To remain warm in the sub-zero temperatures, co-founders Nick Polinko and Wylie Robinson cuddled together in their sleeping bags for warmth. They were forced to wait for another vehicle to pass by when their automobile would not start. During the time they were waiting for assistance, they engaged in an intriguing chat about bedding.
The widely accepted belief that a sleeping bag is the best option for a blanket was questioned when Nick and Wylie concluded there was room for improvement. Following their return to their home, the two put their concept to the test via sewing machine, where they worked for months on a new version of the classic outdoor duvet.
Rumpl began as a small start-up in 2014, thanks to the efforts of the two founders. Rumpl began its journey from Nick and Wylie's cramped San Francisco apartment to the brand's headquarters in Portland, Oregon, where it has steadily grown in popularity over the years. The brand's products, notably the Original Puffy Blanket, have since received the Radical by Design award from Outdoor Retailer Summer Market, which was presented to the company following its initial presentation.
Today, this internet firm is renowned for its cutting-edge designs and environmentally friendly practices. In accordance with its website, Rumpl is a founding member of the 1 percent For the Planet organization, through which it provides a portion of its earnings to assist a variety of environmental initiatives. The company is focused on creating designs that are both visually appealing and functional: "Rumpl is an exciting, youthful, and visually appealing brand. We take great delight in coming up with innovative, daring concepts that keep things interesting and fun".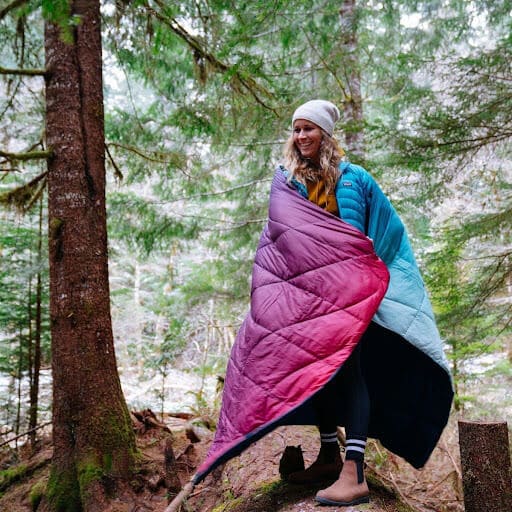 Enjoy the wild outdoors when bundled up in sheer comfort!
What exactly is Rumpl?
It is possible to think of Rumpl as a modernized version of the traditional sleeping bag. In addition to being robust and weather-proof, the throw-overs produced by the company are also quite versatile for adventurers who are constantly on the move. They emphasize the importance of sustainability by using post-consumer recyclables as the primary building block for their products. Need more specifics? No need to worry..
This detailed Rumpl blankets review will go into great depth regarding the company's best-selling goods.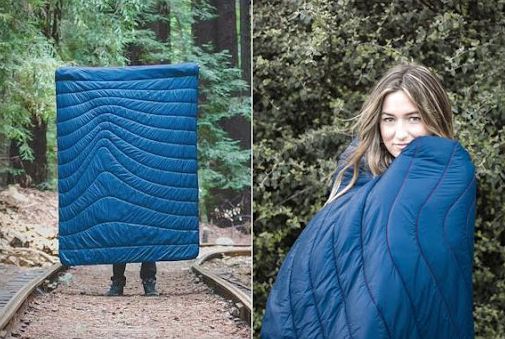 Take your outdoor camping to a whole new level!
The Materials used in Putting together the Blankets
When creating its distinctive blankets, the company employs four different types of insulation. These items include NanoLoft synthetic stuffing, hollow fiber synthetic material, a 600 fill-sustainable duck down padding, and an 800 fill-sustainable goose down batting. Rumpl sherpa fleece is also used in several of the items.
All of these elements are sourced in a sustainable manner to ensure that they have a low carbon footprint. We suggest that you take a look at the company's website for additional information on its manufacturing process.
According to the company's website, the blankets are not waterproof, but are water-resistant. All of the covers are treated with a DWR treatment, which helps to keep moisture out of the fabric. They're also mud-proof, coming in handy on rainy days when puddles arise.
Preparing for your next outdoor adventure? We've got you covered. Make sure you stay warm during those numbingly cold evenings. When it comes time to retire the old family sleeping bag, Rumpl provides a fashionable, modern, and functional substitute that is meant to increase the level of warmth in any situation.
In addition to blankets, the company also sells other items such as towels, pillows, and ground covers. This Rumpl review will take a brief look at some of the company's most popular goods for consumers to compare in order to assist you in narrowing down your choice.
Our Experience
Upon arrival, I was shocked at how small the Rumpl blanket shipping box was. It was the size of a normal Amazon package. When opening the box, it felt similar to the experience of opening other high-end products from companies like Yeti or REI. The box was printed with designs and quotes inside, including multiple high quality stickers, a spring 2022 catalog, and another round of packaging around the blanket.
After opening the plastic bag around the blanket, I found the Rumpl Original Puffy Blanket wrapped in a waterproof drawstring pouch. The pouch was very high quality and surprisingly compact. It also came with a metal backpack clip.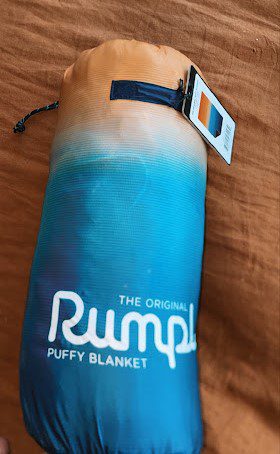 After opening the pouch, I instantly felt as though I would never be able to get this gigantic blanket back in. When taking the blanket out, it puffs up to create a very thick, cushiony layer that feels waterproof, yet warm. To my surprise, the blanket is easily compressed and feels as though air comes out of it when folded. I was able to fit the blanket back into the pouch on my first try.
When it unfolded, the colors were more vibrant than expected. The blanket was a bit larger than a traditional throw and could easily cover two people or be completely wrapped around one. It covered a majority of my queen size bed, but was smaller than a comforter.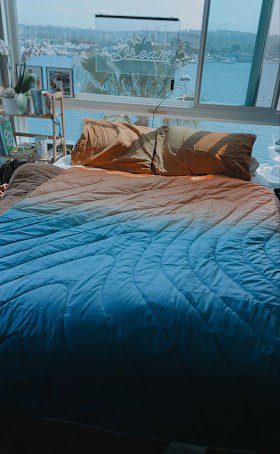 Furthermore, the blanket felt cozier than a normal sleeping bag, but had the same waterproof fabric. I also found that although it is more of a water resistant material, it is very durable. My dog immediately made herself at home and was not able to leave any scratch or bite marks on the product.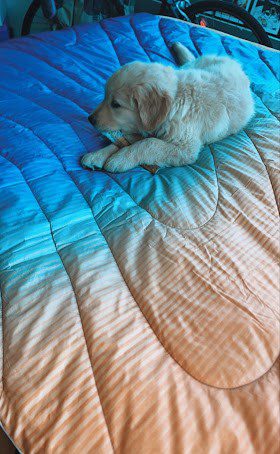 As someone who camps and is very outdoorsy, I brought this blanket to the beach on a windy and cold night. It kept wind out much better than a typical blanket would, and kept me very warm. Overall, I feel as though this product will hold up over time. My favorite features were that it compacts without hassle, that it keeps all windflow out, and that the vibrant colors and durable material seem like they will last many years. I was more impressed with the Original Puffy Blanket than I expected.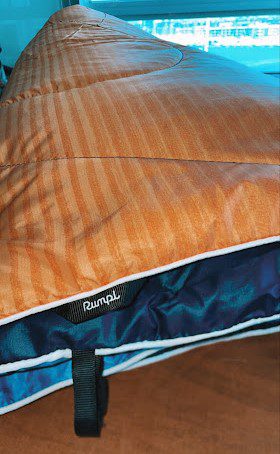 Rumpl Down Puffy Blankets Review
Customers may choose from a variety of down duvets from this company, all of which are designed to be particularly warm and snug. We will go over some of the company's most popular models, which can be found below.
1. Rumpl Down Puffy Blanket Review
For warmth and comfort both inside and out, the Down Puffy Blanket combines responsibly harvested duck down insulation with the same high-performance technological materials found in top sleeping bags to keep you toasty and comfortable. Designed to keep your arms and legs warm and cozy, the Down Puffy Blanket from Rumpl will keep you from shivering. This throw-over is stuffed with eco-friendly 600-fill duck down and is lined with ripstop nylon fabric to keep the cold out and the warmth in. This cover-up is constructed with a cape clasp for added wearability, and it also has a set of corner loops to assist in keeping the ends level and crumple-free. It is also machine washable.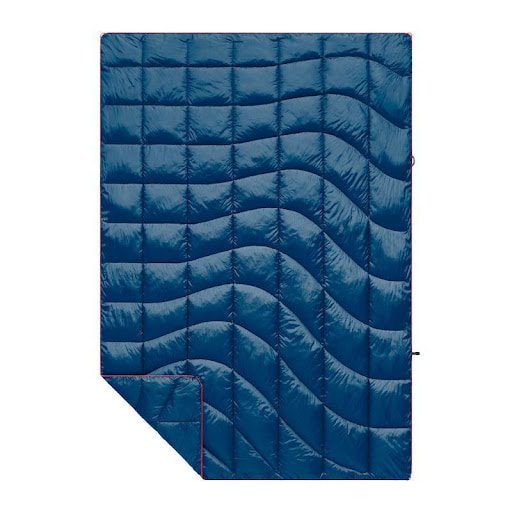 More than your usual blanket!
2. Rumpl Down Puffy Blanket – Baja Fade Review
Have you ever fantasized of taking a trip to Mexico? With this design, you can add some warmth to your winter. With the Baja Fade Down Puffy blanket, you can bring the beach and some margaritas with you wherever you go. With this blanket we're envisioning smoky campfires and late-night astronomy sessions. Conceived for exploration trips or romantic dates, the Down Puffy Blanket can be used as an extra layer of protection against brisk breezes when the weather becomes chilly.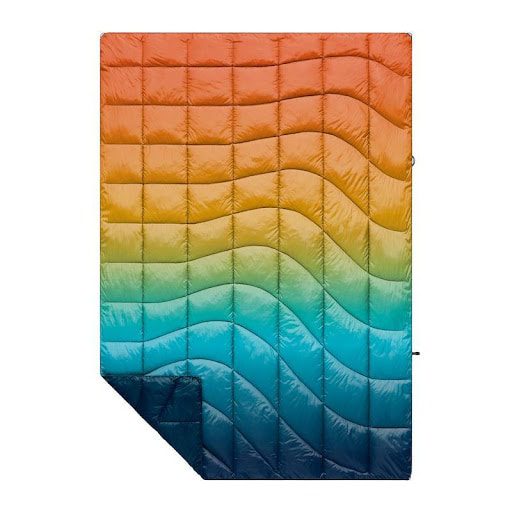 Warm up your winter with this lovely buddy!
Rumpl the Original Puffy Blankets Review
This isn't your grandma's quilted duvet, no sir. This range of cover-ups has been designed to be weather-resistant and sturdy, so they can withstand the most demanding conditions. We will take a quick look at some of the company's most popular items among customers.
1. Rumpl Original Puffy Blanket – Sunset Fade Review
It's the most beautiful time of day, those brief minutes after the sun has vanished beyond the horizon and just before the vampires may safely emerge from their lair. With this blanket, you can take advantage of a beautiful sunset at any time of day.
Spend more time outside with the Original Puffy Blanket – Sunset Fade Model instead of heading to the car to warm up. With a 3D hollow fiber siliconized synthetic solution, this Rumpl classic is designed to keep you warm and comfortable all day.
This Rumpl packable blanket is made entirely of recyclable materials and is further fortified with a DWR coat finish to ensure that it remains weatherproof. The Original Puffy Blanket – Sunset Fade is available for purchase for $130 and is ideal for late-night picnics or as a romantic way to conclude a date.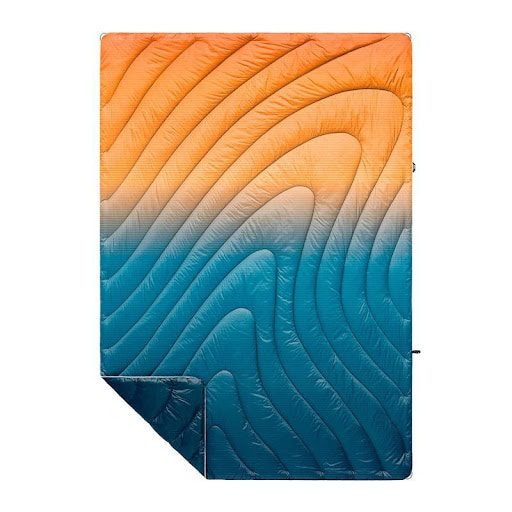 Enjoy the golden hour of day in style!
2. Rumpl Original Puffy Blanket – Rainbow Fade Review
ROYGBIV meets the iconic Rumpl Fade in this mashup. The Rainbow Fade Original Puffy outdoor blanket is lightweight and versatile, and it goes with anything you're dres sed in. What could be better?
If you live near a drive-in theater, the Original Puffy Blanket – Rainbow Fade can be a great choice for a date night out. This cozy cover-up is perfect for watching horror films or old-time classics with its insulation and 3D hollow fiber batting to keep things warm.
This Rumpl blanket style has a protective DWR treatment to keep stains and blemishes at bay in the event of an accidental soda spill or nacho cheese drippings. It also has corner loops and a cape closure in case you want to go out and get some more munchies.
Make yourself comfortable while watching another rerun of your favorite binge with the $130 -priced Original Puffy Blanket – Rainbow Fade.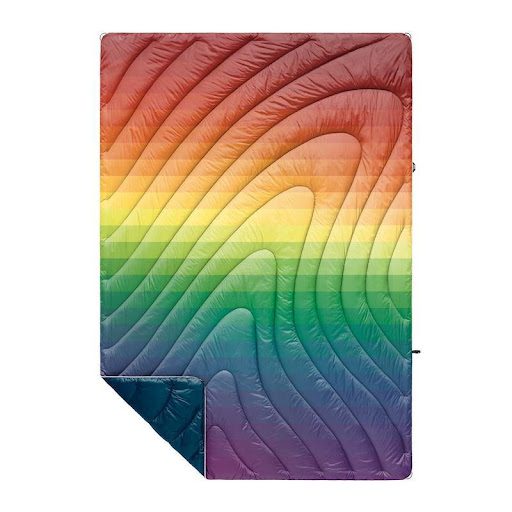 Watch your space-age films in style all snuggled up!
3. Rumpl Original Puffy Blanket – Joshua Tree Review
In the case of individuals wishing to bring back fond memories of their scouting days, the Original Puffy Blanket – Joshua Tree is a symbol of campfire stories, marshmallow roasting, and adventure. This blanket is best used around the bonfire, when it's time to tell ghost stories.
More importantly, a portion of the proceeds from the sale of this Rumpl hiking blanket will be donated to the National Park Foundation; a great cause. With the $129 Original Puffy Blanket – Joshua Tree, you'll make your fellow scouts jealous. Is the design of the Joshua Tree not quite your style? Instead, choose from one of the other six Rumpl National Parks blankets available.
Every purchase from the National Parks Collection helps to ensure that precious landscapes are preserved for future generations. We are delighted to support the National Park Foundation, which serves as the official nonprofit partner of the National Park Service. As a 1 percent For The Planet member, Rumpl is committed to helping the environment.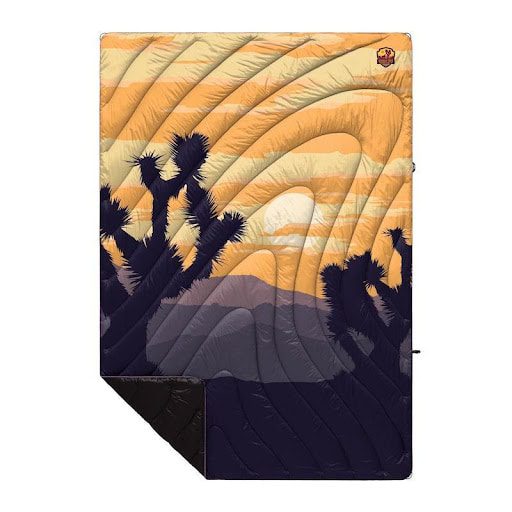 Go back in time to your scouting days
Rumpl NanoLoft Puffy Blanket – Patina Pixel Fade Review
If you squint, you can see what appears to be deep blue ocean waves slamming onto a hot sandy shore. This comfy duvet is made with the brand's nanoscale high-elastic material, which helps to prevent shivers. This type is both compact and water-resistant, and it also has a cape hook for when you need to move around a lot. Always keep an eye on the website for any changes or updates to availability.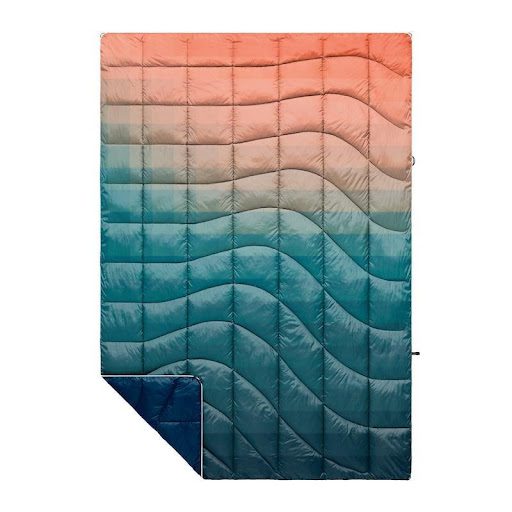 Bring out the magic in your snuggle!
Rumpl Shammy Towel Review
The Rainbow Fade Everywhere Towel may be taken with you wherever you go AND matches any swimsuit you may be sporting! Along with your beach essentials we can't forget the Shammy Towel by Rumpl, which was released in 2009. This piece of fabric is designed to be anti-microbial and quick-drying, making it a far cry from your standard go-to. It is composed of a polyester microsuede material, which is recognized for being extremely soft and lightweight when it comes to shipping.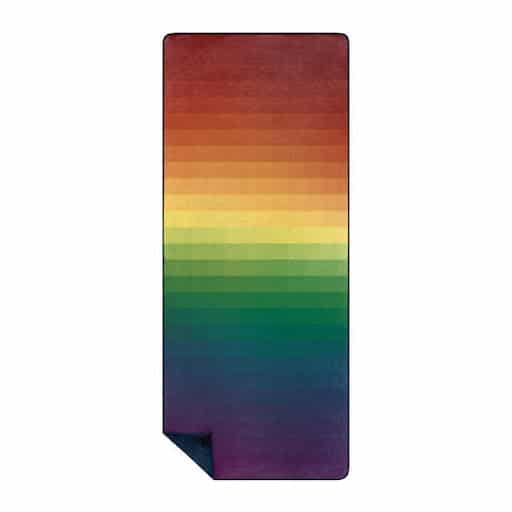 A perfect match where classic Rumpl fade and ROYGBIV meet.
Rumpl Beer Blanket Review
Do you want a cold beer? Good. Do you have cold hands? Bad. Stuff your drink in the ultimate compressible beverage blanket to make the cold last longer. Once you've finished crushing your drink (in a responsible manner), hang your Cypress Beer Blanket up using the snap that comes with it. Never leave the house without one of these!
On a hot summer day, there's nothing quite like a nice can of ale to cool you down. The Beer Blanket cup holder is specifically intended to keep your drink insulated and cool while you're on the go. It is thought to be a wonderful present for fathers because it comes with an attached snap for hanging and a small pocket for stashing treats in the back of the bag.The Beer Blanket, which is available in a camouflage print, can be purchased for $8.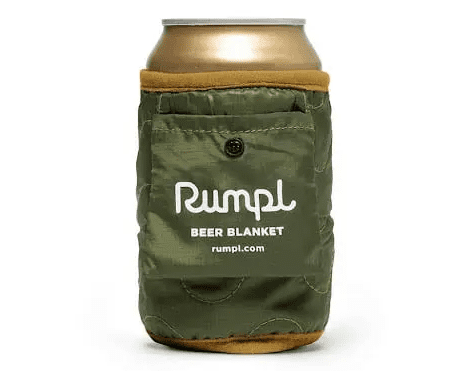 Meet your ultimate beverage blanket.
Rumpl Washable Cotton Face Mask – Pyro Tri-Fade Review
The Cotton Face Mask has been introduced. We paid close attention to every aspect in order to create a mask that is comfortable, safe, and simple to use. This cover-up, which is only available in one size, features elasticated ear hoops, a wired nose bridge for comfort, and an internal pocket for additional filtration.
Fabricated from 100 percent anti-microbial material, this outfit essential boasts an eye-catching, triangle, ombre color design. Overall, the Washable Cotton Face Mask – Pyro Tri-Fade costs a total of $20. One single-use filter is included with each purchase; however, you can upgrade to a pack of ten Cotton Face Mask – Replaceable Filters for an additional $15.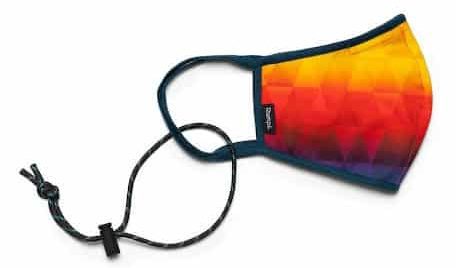 Protect yourself and your loved ones.
What Clients think about Rumpl Products
It only takes a quick Google search to show that Rumpl is a popular choice among many. Their website contains 3.1k reviews, each of which has received a perfect score of 5/5 stars. Several customers have stated that the company's blankets are fashionable, comfy, and effective at keeping people warm. Others praised them for being weather-proof, as they provide resistance to mud and rain, and more.
Take, for example, this gushing testimonial: "I purchased my Original Puffy Blanket to use in my hammock. Besides that, it's served as the perfect extra blanket at the foot of my bed on those chilly nights as we make the transition from Spring to Summer. My third design, 'Summer Thick Lines,' by Aaron Draplin (of Draplin Design Co.), is great for Pride Month in June 2021, and I ordered it right away!"
The Original Puffy Blanket in Deepwater Blue has received an overwhelmingly positive rating on Amazon, with 4.8 stars out of 5. Based on 135 global ratings, 90 percent of purchasers were quick to point out the product's versatility when it came to use in outdoor situations. The vast majority of customers were pleased with the quality of their blankets as well as how warm they felt throughout cold nights.
According to one customer: "I live in my camper van full time, so this is advice from someone who uses it on a daily basis." In northern California, the temperature decreases by a significant amount at night, reaching roughly 40 degrees… This blanket was featured in a documentary on van living… I decided to go for it, and I've been quite happy ever since. There will be no more waking up with cold feet and shivering at night. "It comes highly recommended."
As reported by Outdoor GearLab, this sporting goods company has a favorable rating of 71 points out of 100 points. This was partially owed to the lightweight material used in the blankets, as well as to the durability of the material and the clean design.
When it comes to red flags, we discovered a few less than savory comments on the internet. A small number of Amazon consumers have complained about product faults. Others found the duvets to be quite heavy, in spite of the fact that they were marketed as such in the item description.
Consider the following information about the Down Puffy Blanket: "…we really need to take this very crazy pricing into consideration. Possibly, they could reduce the price by 80-90 percent, which would make some financial sense. It's a cheap, flimsy quilted down blanket, with frayed seams, and feathers hanging out, which is not particularly warm… To claim that it is waterproof is simply misleading: "A little drizzle may be able to pass through, but it will wick up moisture and become soaked."
The company's products are pricier than other options on the market, but hundreds of customers feel that they're worth it. Only a handful of people expressed dissatisfaction with blankets, therefore, were leaning with what the majority insists.
Is Rumpl Worth All the Fuss?
Are Rumpl Blankets a good investment? Based on what we've seen thus far, they appear to be offering a refreshing, fashionable and sophisticated version of the antiquated sleeping bag. We were impressed with the company's broad assortment of designs.
From a rainbow to a breathtaking image of a sunset forest, buyers have an abundance of options to choose from. In addition, Rumpl receives two thumbs up from us for its commitment to environmental sustainability.
Having said, its products are relatively pricey when compared to the ordinary sleeping bag on the market. The majority of its duvets cost upwards of $100, and that's for only one piece of bedding. When spending extended periods of time in the great outdoors, this Rumpl blankets review strongly suggests that you investigate this brand.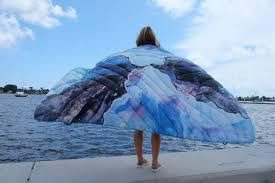 Meet the next level blankets that are out of this world!
Offers, Promotions and Discounts
The following promos are now available on the company's website:
Sign up for the brand's newsletter to receive a discount of 10% off your first order.
Refer-a-friend program: Buyers will receive a $15 credit for each successful referral.
Reward program: Points can be accumulated in order to obtain access to special offers and rewards.
Rumpl blanket sale, where shoppers can find various things at a discounted price over the holiday season.
Where to Purchase Rumpl Products
Rumpl.com is the website where customers can purchase the company's products. In addition, you can find them at a number of retailers, including Amazon, Moosejaw, Rei Co-op, Free People, Nordstrom, Walmart, and Backcountry, among others.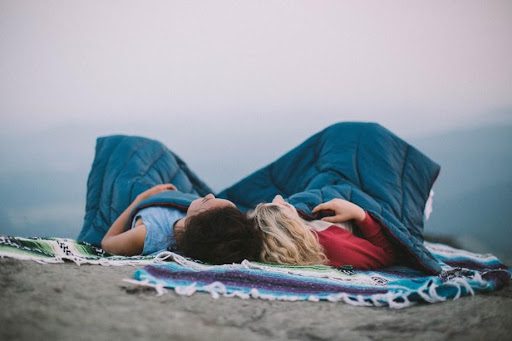 Shop around for this amazing blankets!
FAQs
1. Who is the founder of Rumpl?
The brand was founded by Nick Polinko and Wylie Robinson.
2. Where is Rumpl headquartered?
The company headquarters are in the city of Portland, Oregon.
3. How do I clean my Rumpl blanket?
Customers should use warm water when cleaning their duvets. It is not a good idea to add soap to the washing machine while it is running. After this, users must allow their products to air dry to maintain quality.
4. How do I get the Rumpl blanket back in the bag?
We discovered a selection of useful videos on the internet that demonstrated how to do this. We recommend watching a few videos on Rumpl's YouTube channel to get you started.
5. What is the company's Shipping Policy?
We are pleased to inform, the company provides free shipping on orders totaling $49 or more. They also offer expedited delivery for an added price. Customers will be provided with a tracking number via an email confirmation in order to assist them in locating their purchase.
6. What is Rumpl's Return Policy?
Customers have one month to return their purchases. On top of this, the company provides a one-year warranty on their blankets. Interested parties can contact the brand for additional information or to begin the return process.
Contacting Rumpl
If you have any questions that are unrelated to this Rumpl blankets review, you can contact the firm using the following information:
Using one of the company's social media platforms to communicate with the company