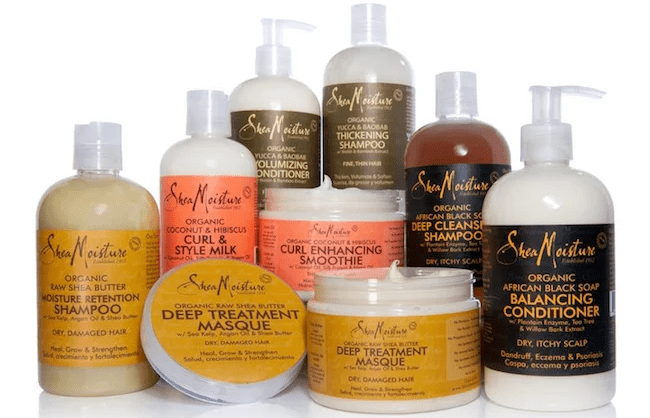 Shea Moisture has an incredibly long history, starting in 1912 when Sofi Tucker began creating products with shea butter and selling them in various villages. As the company was passed down through her family, it has grown to encompass a large percentage of Sundial brands, which recently sold to Unilever for $1.6 billion. The brand has become a fan favorite in the black hair and body care industry and has also grown to include products for all hair types.
Shea Moisture is dedicated to creating safe products free from parabens, mineral oils, formaldehyde, petroleum, and other harmful ingredients. The company commits itself to providing safe, uncompromising, and quality products while also giving back. Through promoting fair-trade, forming a social-justice coalition fund, and using recycled packaging strategies, the brand has pushed the limits from an ethical standpoint.
PROS
Sustainable, healthy, ethical products
Affordable prices
High quality moisturizing hair and body product line
CONS
Used to be for specific hair types, now more broad for everyone
Some feel that product quality is decreasing
No returns
BOTTOMLINE
Shea Moisture is an ethically progressive hair and body brand that focuses on the benefits of shea butter. The products aim to add moisture and life to hair and skin while also giving back to the community.
What is Shea Moisture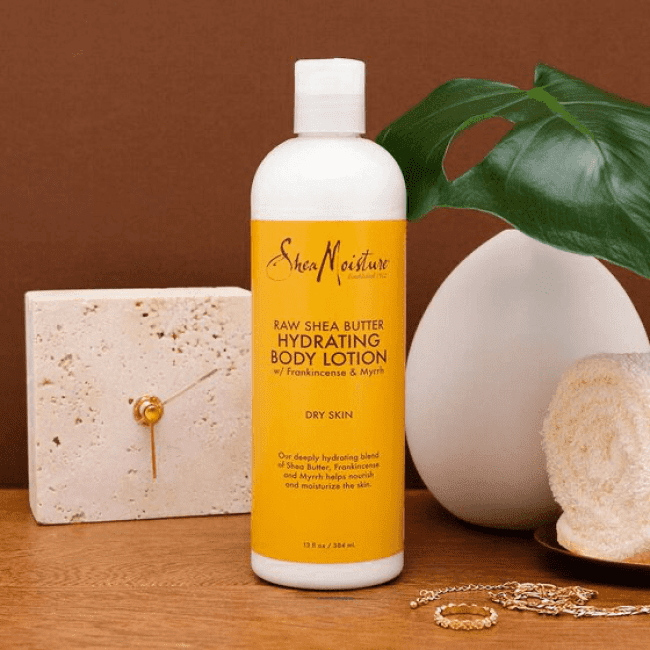 Shea Moisture is a body and hair care brand with an incredibly deep history of recipes and ingredients passed down through generations of healers. With a dedication to providing products catered to black hair, the brand continues to find new ways to support black entrepreneurship through scholarship programs, funding, and campaigns.
Shea Moisture's brand promise is to provide safe and uncompromising beauty. They boldly stand for inclusivity, modern wisdom, sensory solutions, and cultivated culture. Focusing on sustainability, fair trade, ethical production, and quality products, Shea Moisture has grown into an incredibly successful business with millions of customers and a wide ranging product line.
Shea Moisture Unboxing
Upon opening my package from Shea Moisture, I first noticed that it came in a typical, run of the mill Amazon box, but I was a little surprised to see what was inside. The shampoo and conditioner combo was wrapped in a thick white plastic wrap sort of packaging, which did not look very consumer appealing. I imagine that Shea Moisture may be shipped like this in bulk to stores or retailers to protect from spills or damages, but for a single order, it was not attractive or aesthetically pleasing.
Once I opened the first layer of plastic, the shampoo was wrapped in more plastic wrap, this time a clear version, yet the conditioner was not, which I thought was odd. I imagine that Shea Moisture is trying to protect from products breaking or spilling, but I would have loved to see a cuter, more exciting packaging situation.
Both bottles were rather large and looked full, which I was happy to see. And the packaging and information on the bottle was all promising. I loved that the packaging mentioned that there are no toxins in the product, that the company is fair trade, and that there is no animal testing. This made me feel confident about choosing the brand. I did worry a bit that the shampoo and conditioner is for curly hair, and while my hair was curly as a child, it is now more straight-to-wavy.
Once I opened the shampoo bottle and smelled the product, I was a little underwhelmed that there was not much of a fragrance. It smelled clean and a little bit soapy, yet it was fairly odorless. The conditioner on the other hand was very fragrant but smelled eerily similar to tanning lotion or spray tan products. Although I personally love this smell, most people hate smelling like tanning lotion and find it to be a lot.
Shea Moisture Features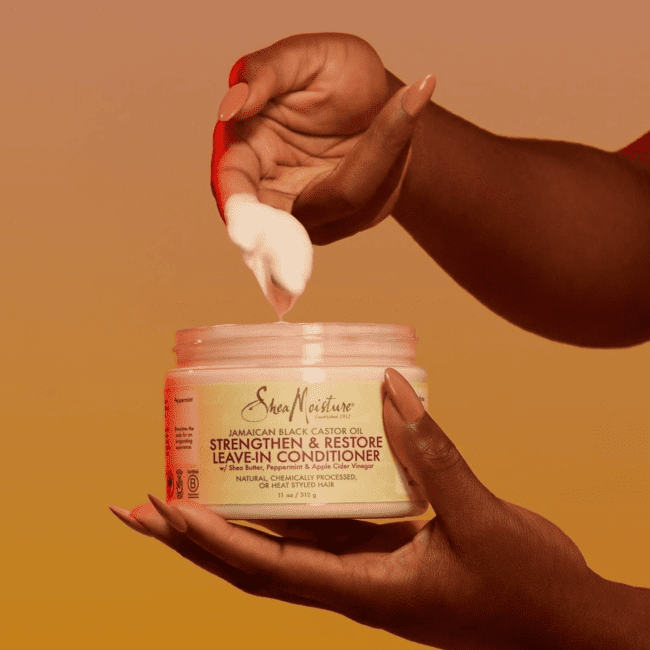 Shea Moisture's Deep Moisturizing Shampoo aims to liven up dry curls, add bounce, enhance curls, and freshen up hair. While I was unable to test this product fully due to my lack of curls, I did want to know how this product would work on less curly hair.
The products aim to provide a safe, ethically made option for people with curly hair who want to care for their curls and look great. The shampoo and conditioner combo also aim to help repair damaged hair and focus on the roots to really maximize hair health.
Some of Shea Moisture's shampoo & conditioner features include:
Adding moisture to dry hair
Repairing and preventing breakage and split ends
Enhancing and adding bounce to curly hair
Providing a safe, ethically produced hair care routine option
Shea Moisture Test
After trying the Shea Moisture shampoo & conditioner combo for a few weeks, I certainly noticed changes in my hair. I try to only wash my hair every 5-7 days, but with my hair being semi-wavy, and already moistureful, this was very difficult after my first wash with Shea Moisture.
The products made my hair look so shiny and greasy, and the moisture seemed to stay in my hair rather than wash out. Every time I would try to straighten or curl my hair, it would not stay in place like it used to and would just fall into this wavy, greasy looking pattern.
I do believe that Shea Moisture shampoo and conditioner would ONLY be a good option for people who have very dry, very curly hair that needs to retain a lot of moisture. If you have straight or wavy hair, or any type of normal to oily hair, this product will give your hair too mch moisture and leave it looking greasy and oily.
Although this product did not work for me, I would recommend it to those who have extremely dry, curly hair. Some features I did enjoy include the fact that I did not need to use much, a little goes a long way with Shea Moisture, and it would last a long time. Furthermore, my hair did not smell like tanning lotion after using the conditioner, as I had thought after unboxing, it actually smelled nice, clean, and summery which I enjoyed. Furthermore, my hair did feel exceptionally soft so I do believe it helps to prevent breakage.
Who Is Shea Moisture For?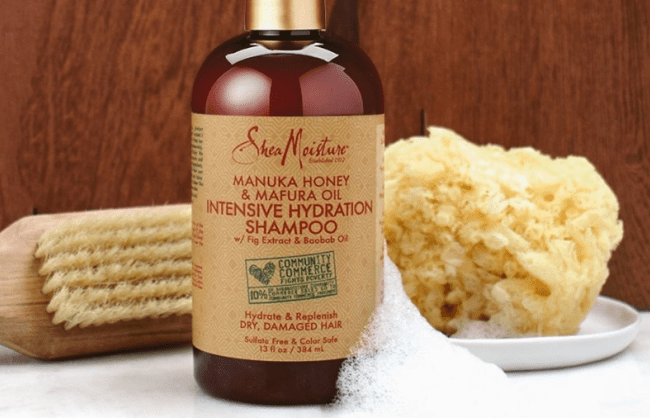 I would ONLY recommend Shea Moisture to those who have extremely dry, very curly hair. Even if you have wavy hair and are looking to gain curls, this product is not for you. It causes hair to retain a ton of moisture and therefore will only be helpful to dry, damaged, curly hair that needs this extreme level of moisture.
While Shea Moistures other products such as their body butters, oils, and soaps are fit for all, consumers must look closely at their hair products to read about what type of hair it is designed for. Everyone is different, but Shea Moisture is careful to tell consumers who the product is for before they make a purchase.
What Are the Benefits of Shea Moisture?
Shea Moisture may be perfect for you if you have dry or damaged, curly hair. The product does a great job at adding moisture that retains well in hair which helps curls stay bouncy and healthy. The shampoo and conditioner combination help prevent breakage and smell fresh and clean for days after application.
Furthermore, Shea Moisture is a great brand to support due to their dedication to safe, healthy products that do not include toxins, dyes, parabens and more. You can ensure that purchases from Shea Moisture are ethical and have been produced without animal testing, using fair trade practices. The company has a long history and a brand promise devoted to ethics and corporate social responsibility which consumers can feel good about supporting.
Where Can You Use Shea Moisture?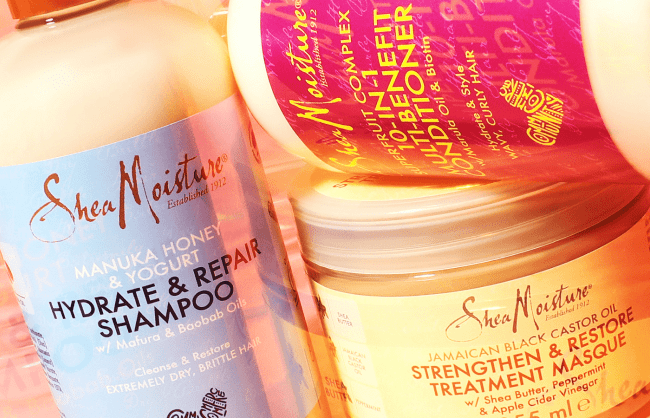 You can use Shea Moisture to replace your current hair washing routine. Experts suggest that you only wash your hair about every week, which ensures the best outcome and that your products last longer. I would suggest keeping the Shea Moisture combo in your shower at home and then investing in some smaller travel sized items for trips.
Switching up your hair care routine can mess up the entire process, which makes Shea Moisture's travel size items a great option. The travel size shampoo and conditioner are available at Target for $3.99, which make them a quick, easy, and affordable option to keep your hair routine consistent while on the go.
Other Shea Moisture Products
Shea Moisture does not simply focus on shampoo and conditioner, they offer a wide variety of hair and body products. This allows consumers to stay consistent with their routine and use healthy ingredients for all of their hair and body needs. Oftentimes, simply using shampoo and conditioner is not enough, especially for curly hair.
Check out some of Shea Moistures other best sellers below: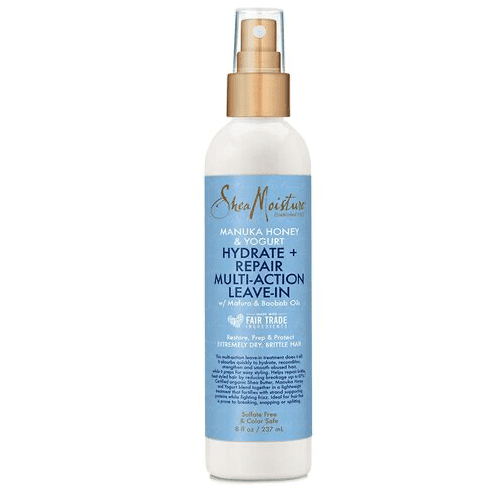 Shea Moistures leave-in conditioner made with manuka honey and yogurt is a fan favorite across the board. With some of the ingredients listed right in the title, consumers can be confident they are getting moisturizing leave-in conditioners that will continue to repair and strengthen their hair after a wash. This product is available for just $11.49 and acts to hydrate, strengthen, and repair damaged hair for those who want more than just an in-shower conditioner.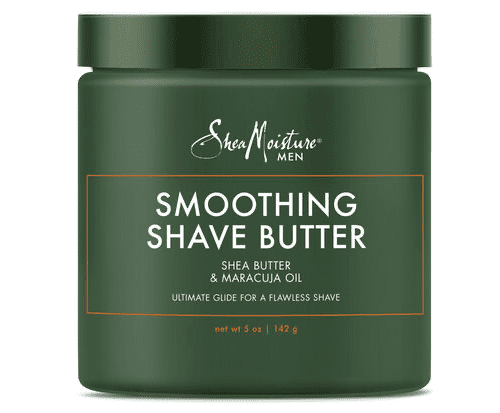 Shea Moisture's famous shave butter is incredibly popular across skin types and gender. The butter comes in a trendy dark green shade which is 3 oz, and only $10.99. Whether you have dry skin, normal skin, or oily skin, adding moisture before shaving is incredibly important for taking care of your skin. This shave butter with shea and maracuja oil smooths the skin and helps protect from friction, razor bumps, and ingrown hairs.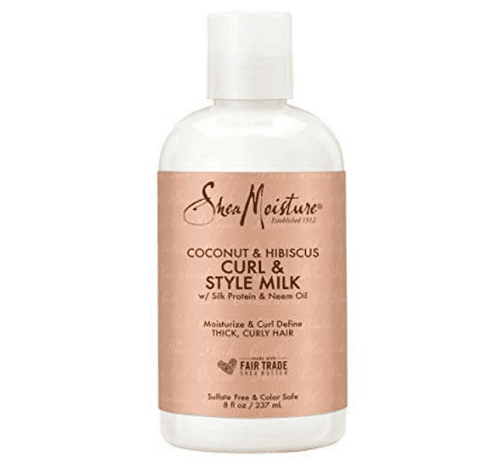 Shea Moisture $11.99 style milk acts to detangle and smooth hair while getting rid of frizz. This styling milk adds moisture and allows for a smoother finish that can be used whether you are straightening your hair, curling it, or even putting it up in a smoother back ponytail. The product claims to help hold hair in style for the entire day using coconut and hibiscus boosting ingredients. This fan favorite can be used during your morning hair styling routine and help you maintain the look you are going for all day.
Should You Buy Shea Moisture?
Whether or not Shea Moisture will work for you is extremely individual. I suggest that consumers fully read the description on who the product is for before they buy anything from the brand. If you purchase products for curly, dry hair, but do not have that texture, you will be unsatisfied. On the other hand, if you are looking to add moisture to dry curls, these products could save your hair!
Shea Moisture is a great brand to support in terms of ethical production and safe ingredients. So if you have curly hair and are looking to retain a lot of moisture, I would definitely give this brand a try. If not, it is always safe to try some of Shea Moistures body products or soaps instead! The brand is incredibly affordable, therefore it is worth a shot to see if you may fall in love with the product line!
How to Buy Shea Moisture
Purchasing from Shea Moisture is about as simple as it gets! If you prefer to shop online, their products are readily available on Amazon or on the Shea Moisture website! But if you are more of an in-store shopper, Shea Moisture is available anywhere you would normally look for hair care products. Between Target, Walmart, Ulta, CVS, Walgreens, Sallys, and many more, it is incredibly easy to find Shea Moisture for affordable prices, anywhere you shop!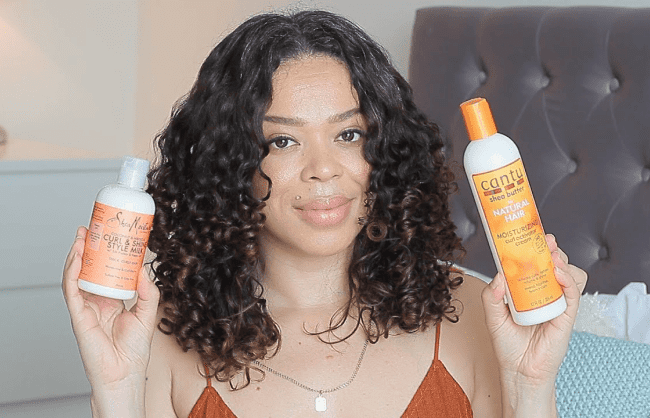 How Does Shea Moisture Compare to Alternatives
The biggest complaint with Shea Moisture is that they are selling out now that their products are becoming more popular. A brand that was once devoted to black hair care is not catering to a wider product market, and many believe that the quality is decreasing. Therefore, we have composed a list of alternatives that compare to Shea Moisture:
The Mane Choice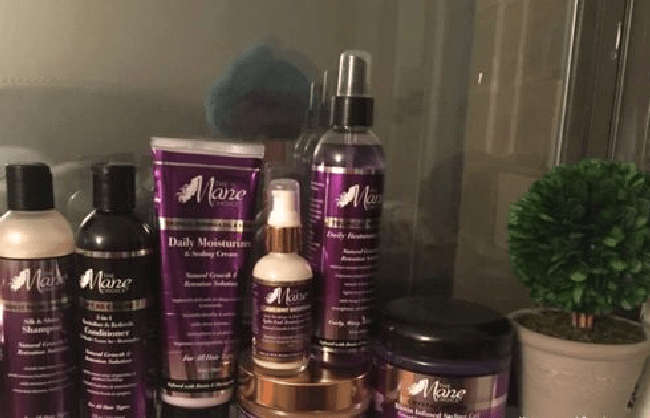 The Mane Choice is a rival of Shea Moisture, founded by a black woman, who still remains CEO to this day. The product line is dedicated to black hair and focuses on adding moisture and repairing curls. Between shampoo, conditioner, growth oil, and many more, The Mane Choice offers a heuristic product line that can replace your entire hair routine. While The Mane Choice is FDA approved and has a "good" rating as far as health and safety goes, it still does not compare to Shea Moistures dedication to safety. Furthermore, the prices on products range from $7.99-$35.00, making some products affordable, and some much more expensive.
Mielle Organics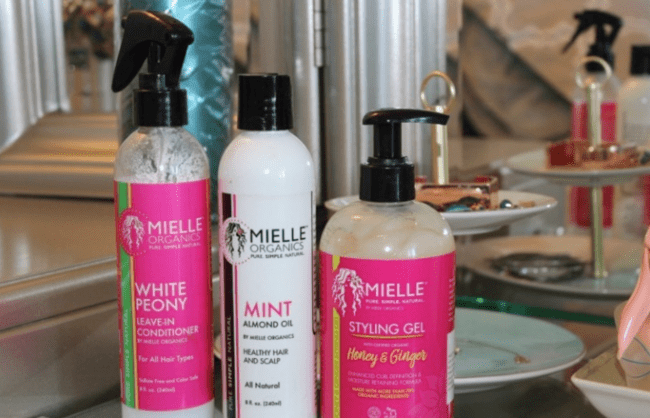 Mielle Organics is a common competitor to Shea Moisture. While the brand does not offer nearly as many products or as wide of a range as Shea Moisture, many customers attest that the quality of these curly hair products is unmatched. After facing recent social media drama between Mielle Organics CEO and famous YouTubers, the brand did face hardships, yet are still maintaining affordable prices and easily accessible product lines at Target, Ulta, Walmart and more.
Camille Rose Naturals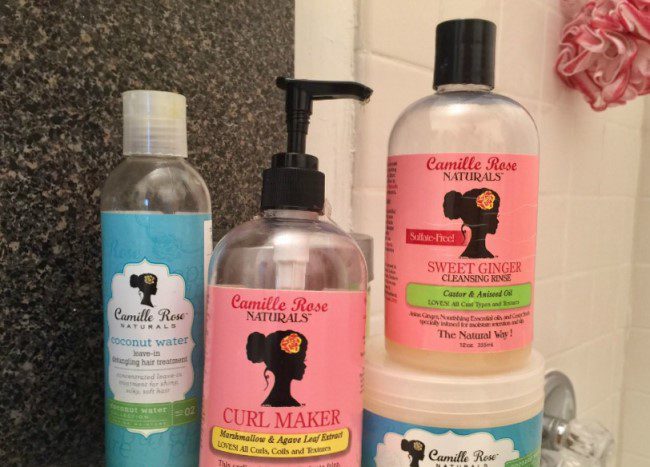 Lesser known, yet high quality competitor to Shea Moisture, Camille Rose Naturals, focuses on natural products, many of which include coconut water for moisture without as much grease and oil. Although the brand is slightly more expensive ($12.99-$25.99), the products are safe, healthy, and readily available at Target, Ulta, Sallys and more. Camille Rose Naturals is still 100% owned by black women, and dedicates itself completely to black hair care. This focus on their target market allows for great products with less range and more specification.
Final Verdict
Shea Moisture is an increasingly popular hair and body care company that has dedicated itself to natural, safe, healthy products that care deeply about ethical production. While the company has a deep history rooted in moisturizing and repairing black hair, the brand has begun to branch out into other hair types and some customers believe their quality is decreasing.
Shea Moisture's low prices and mass availability both online and in store make it easy for consumers to shop for their products. While Shea Moisture is broadening their horizons to include more hair types, consumers must be careful to read descriptions, as their curly haired products do not work for consumers without curls that need moisture.
Resources and Further Reading