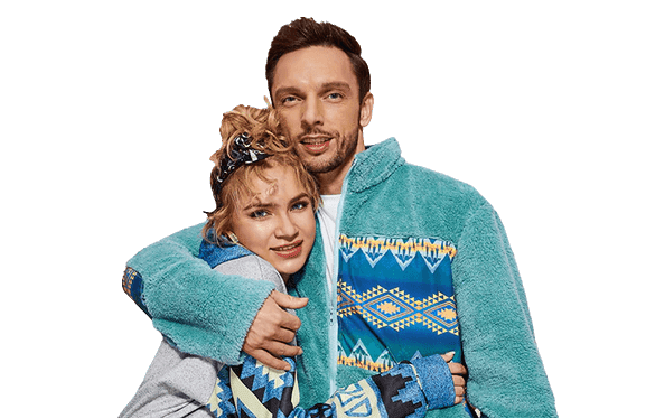 What is Soulmia?
Fashion trends come and go so quickly today that they spawned the term fast casual, which refers to pieces that only last for one season or until the trend dies. Many fashion brands follow current trends and release clothing that might look great when you wear it for the first time but not so great after it goes through the washing machine. When you buy online, you risk buying clothes that are the wrong size and won't fit or pieces that do not look anything at all like they looked on the web. Soulmia is a new brand that wants to help you stay on top of the hottest trends and stick to your budget.
Soulmia offers both fashions and accessories for men and women. You'll find pieces just like your favorite influencers wear and apparel that you can wear while relaxing at home. Soulmia believes that every customer deserves the right to look their best and show off their sense of style without spending tons of money. There are tons of sales that often happen at the end of each season along with sales around holidays. You can also save during special promos and with the student discount. Before you head to the site and start shopping for your new wardrobe, check out our Soulmia review.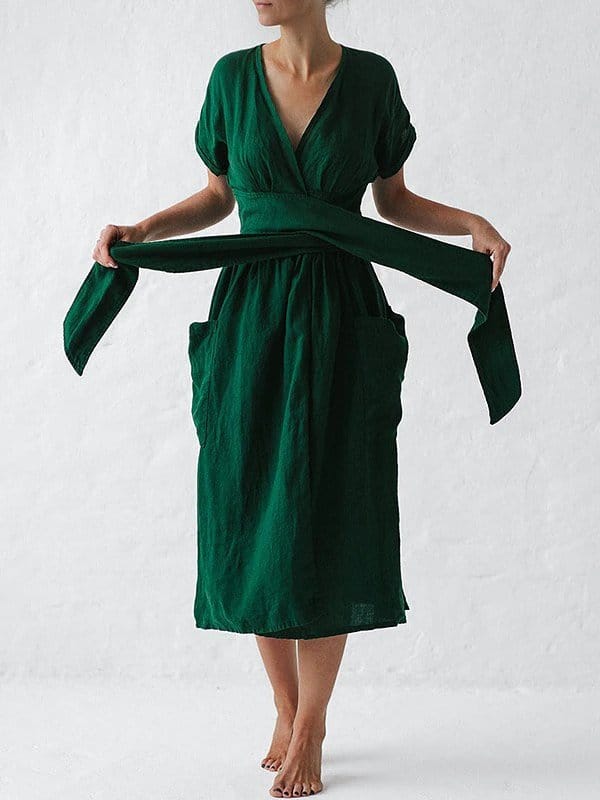 PROS
You can use a payment plan when you shop
There are extended and plus sizes
Nice range of products for men and women
Tons of discounts and sales are available
Most orders ship within 24 hours
CONS
You don't have long to return items
Some customers experienced long shipping times
It's often hard to reach customer service
BOTTOMLINE
Soulmia helps you rock the hottest trends without emptying your bank account. The brand's affordable fashions and accessories are available in a range of sizes for both men and women.

iReviews Shopping Assistant
Find the best prices for this and many other products with our chrome extension
Product Features
Warranty: 30 days of placing your order
Refunds: Up to seven business days to process
Price: Starting at $10 or less
Manufacturing Facility: China
Order Processing: Within 24 hours
Student Discount: 15% off
How Can You Use Soulmia?
You can use Soulmia in a few different ways. Most customers head to the site when they want to look for clothing to rock the hottest trends without going over their budgets. The Graphic section is the best place to find graphic tees and other apparel with cool graphics printed on the front. Why not snag a hoodie with a funny phrase that you can wear while riding the bus to work or spending time in the gym? The Dresses section helps you narrow down your choice with options such as length style. This helps you find a maxi dress that offers more coverage or a bohemian dress that shows off your wild side.
Soulmia has a Curve section designed for women who want to show off their curves. This section includes jeans and tees designed for curvy bodies as well as dresses and bottoms in sizes up to 5XL. If you're in the market for accessories, Soulmia can help you find everything from sneakers and body jewelry to tights and gloves. Don't forget that you can also use the men's and women's sections to find fun apparel. There's also a community where you can get inspired to try some new looks.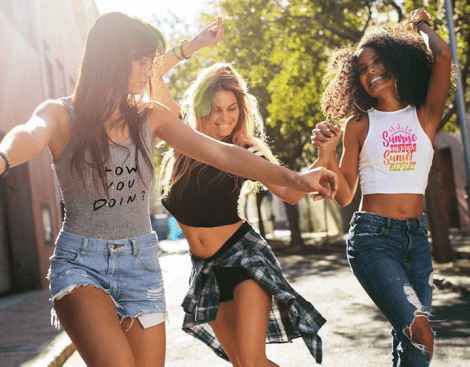 Soulmia works with influencers to help customers come up with new and exciting looks.
Soulmia Hot Trends
One of the easiest ways to use Soulmia and get an idea of which fashions are right for you is with a look at the hottest trends on the site. We'll go over all of those trends below.
Western Ware
If the term western ware brings to mind dusty trails and frisky horses, it should. This term refers to clothing and accessories that would look right at home on any trail. Soulmia has a men's hoodie in a bright turquoise blue that has an Aztec pattern on the sleeves and pocket, which sells for $43. A similar hoodie is available for women with Aztec accents for $36. With the Western Rodeo Tee for $18, you can stay cool on the trail and show off your love of the western world. Soulmia also has fun maxi dresses and boots that match the western trend.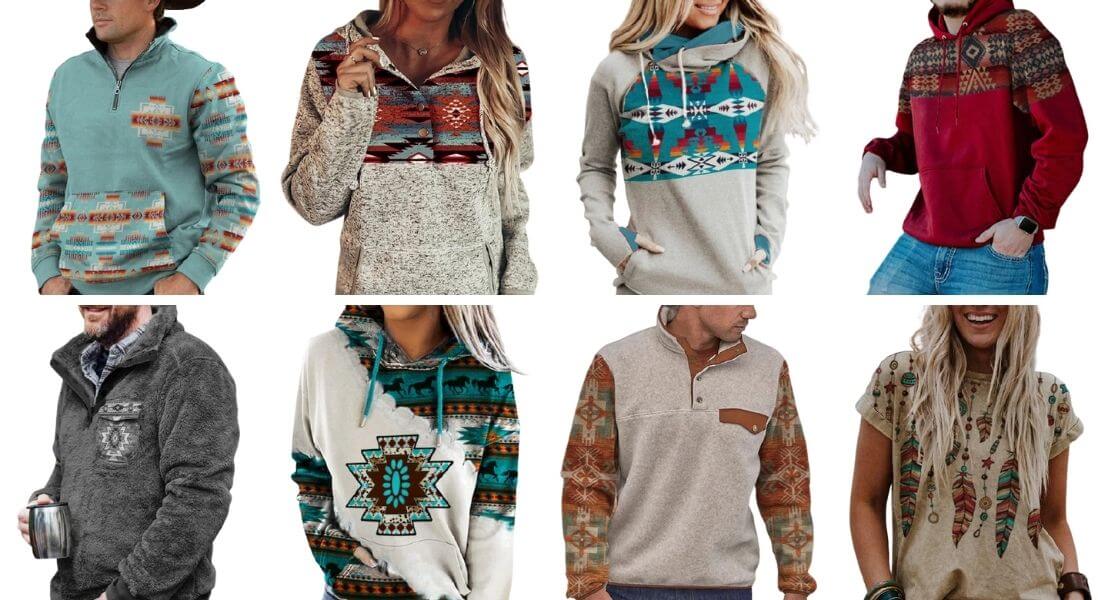 Cottage Core
Many people think of cottage core in terms of the dresses that women wore in the pioneer days. This trend harkens back to those old days and may make you want to churn butter or wash your clothes outside. Most of the cottage core dresses from Soulmia have long sleeves and fall to the ankle to cover more of your body. We like the V-Neck Belted Dress for $41 because it is cut a little lower to help you show off your assets and comes with a belt to cinch in your waist. There are also jackets and shirts for men in the cottage core style.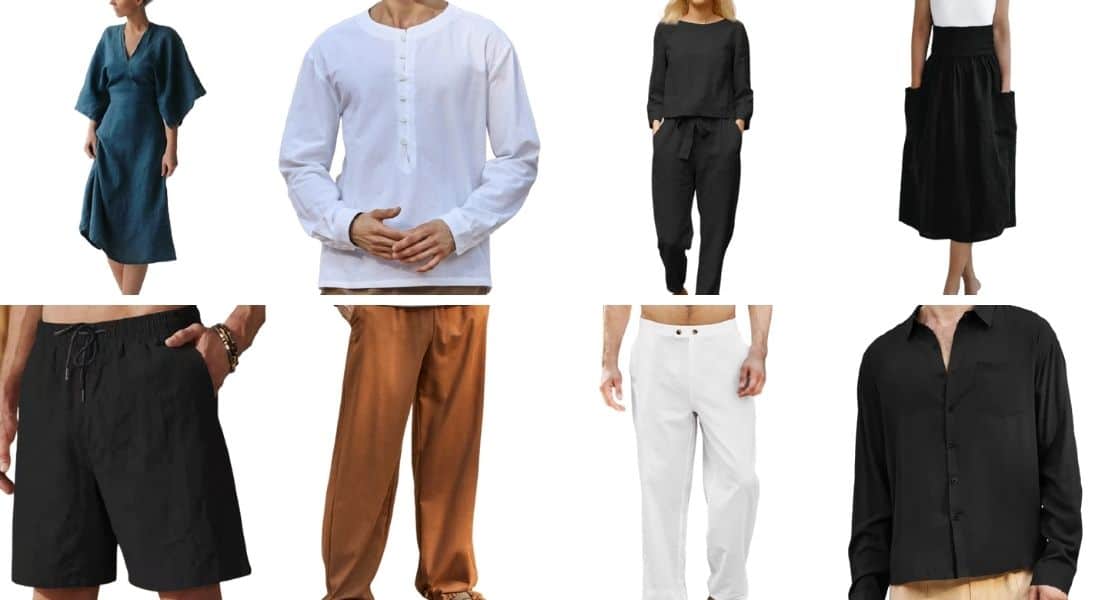 Vintage
Do you occasionally feel as though you were born in the wrong time period? The vintage style is perfect for you because it allows you to show your love of a different era. With the Classic Fluff You Graphic Tee for $13, you get a comfortable tee with a graphic design on the front that looks right out of the 70s. If you slip into the Artwork Vintage Dress, you'll feel like you're back in the 40s. This dress has a vintage map print across the front and retails for $31. There's also the Vintage Plaid Hoodie for $35 that might remind you of the flannels that Kurt Cobain once wore.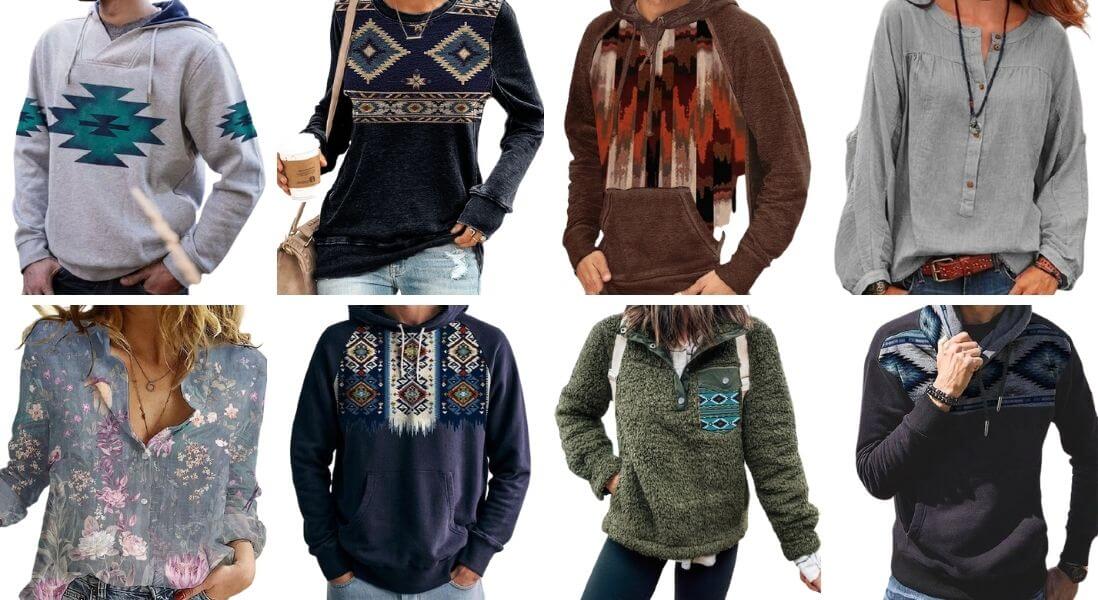 Business
You may not think of business in terms of current trends, but there are a lot of younger people who need help finding the right clothes for work. This is especially true of those who just finished college as they search for a job and college seniors who need to attend job interviews. Though Soulmia doesn't have a lot of business clothing, it offers a wide selection of polo shirts for $27 or less that go great with khakis and similar pants. There are also casual shirts with long sleeves that are business casual along with button-up shirts that project a serious image.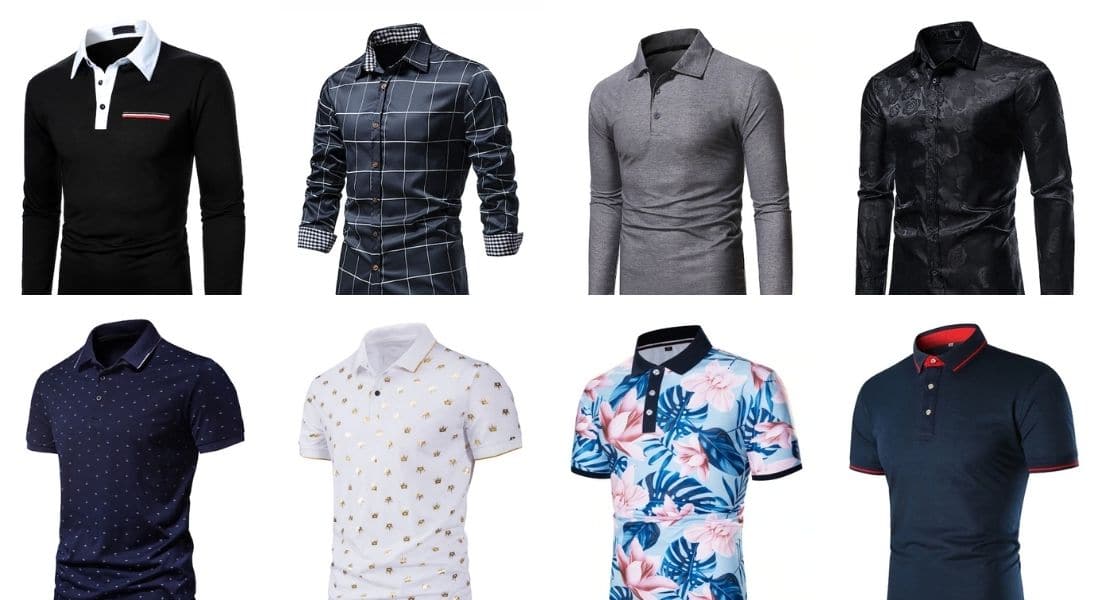 Where Can You Use Soulmia?
There are quite a few places where you can use or wear Soulmia apparel. While there aren't many fancy or special occasion dresses, there are several casual dresses that are suitable for wearing to work. Changing just a few of your accessories at the end of the day lets you create a look you can wear for a night on the town. Swap out your flats with a pair of heels or boots that rise just above the knee and some rocking jewelry. You'll turn heads and maybe even meet someone special. The dresses come in different styles such as cottage core and bohemian.
Thanks to the brand's outerwear, you'll have no problem finding the right apparel for a day of fun. You might settle on a faux fur coat with a classic look that you can wear in the middle of winter or a lightweight jacket with bold colors from the 1980s for a warmer day. There are plenty of shirts and pants that you can wear at the office or when having some fun, too. We like that Soulmia has a wide selection of shoes that range from slippers for wearing around the house to sneakers that are perfect for the gym.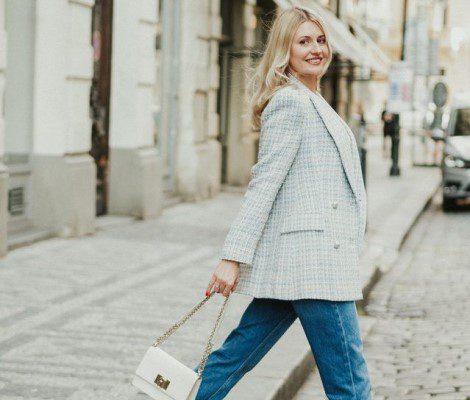 Soulmia can help you find business casual clothing that is suitable for any office.
Who's This For?
Soulmia is a clothing brand designed for men and women who are tired of spending tons of money on trends that come and go at rapid speeds. Have you ever waited a little too long to buy a trendy piece and found that it was already out of style by the time you bought it? Soulmia keeps track of all the current trends and lets you view them online. You can click on any trend and see all of the clothing and accessories that go with it. You also have the chance to shop for clothing in a specific size to make sure you get a good fit.
After looking at industry trends and hearing from people about how much they hated spending money, Soulmia looked at ways to keep costs down. While the company has an office in London, it buys clothing made in China and ships it to its customers. Instead of spending $75-100 or more on a funky tee with a graphic logo, you can get a nice one from this site for less than $20. Some of the pieces are a little more expensive though, which is why we recommend that you look at the promos and special offers.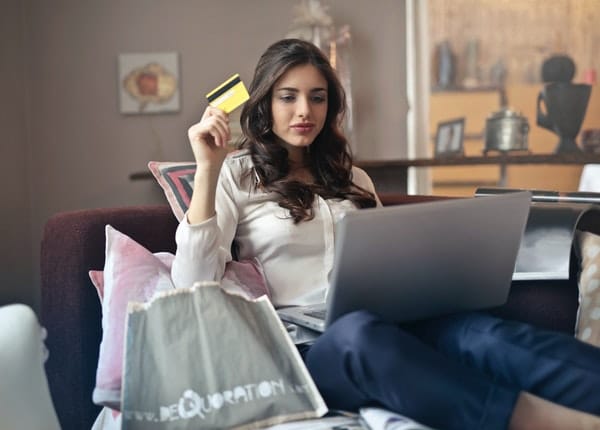 Soulmia helps you invest in the hottest trends from the comfort of your home without spending a bundle.
How to Save Money at Soulmia
Though Soulmia offers merchandise for $10 or less, some of the products cost as much as $50 or even more. You don't need to worry about putting money back to pay for a future order because this site has quite a few ways you can save. Start with the sign-up box for the Soulmia mailing list, which you'll find on the bottom of the homepage. As long as you have a valid email address, you should get a coupon that takes 10% off. Soulmia will send you other coupons and tell you about upcoming sales. Past sales included deals such as:
60% off select merchandise at the end of the season such as bikinis and shorts at the end of summer
Save 20% when you buy a minimum of two items
Get a free gift from Soulmia when you spend $15 on new merchandise
Take up to 50% off certain items, including hoodies and jackets
There is also a Soulmia student discount. You qualify if you have an account with Student Beans or you sign up for one. The site asks for a photo of your college ID to prove that you're in school. Soulmia will add your discount to your account and take 15% off all of your future purchases.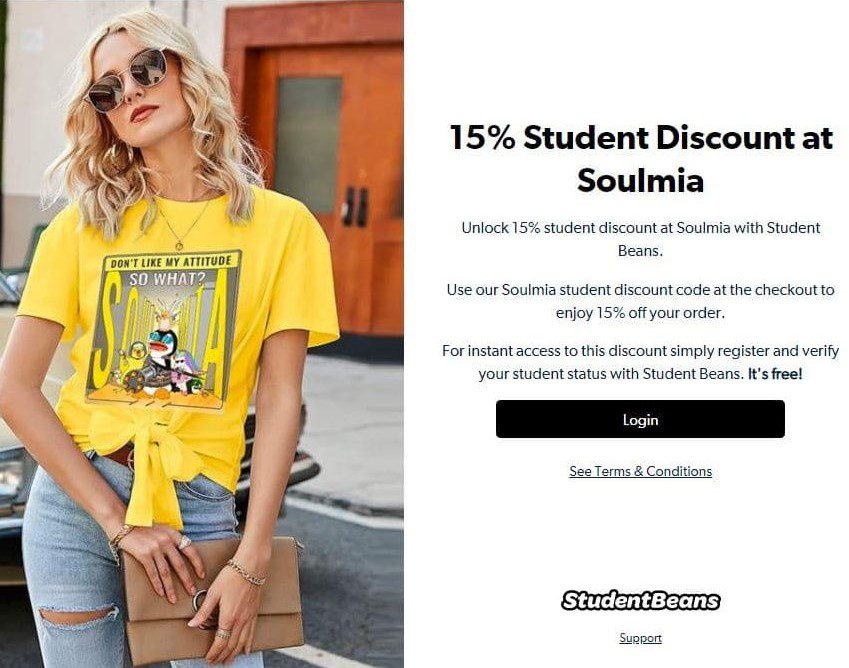 Should You Buy It?
We wanted to focus on a few reasons why Soulmia is worth the price. One thing we didn't mention before is the Soulmia Community. This brand developed a strong reputation through social media. The site now has links that direct you to each area of the community. You can head to TikTok and watch videos before they go viral or check Pinterest to see all the customers who tagged the brand. There are also links to the brand on Instagram and YouTube. Not only can you see official videos and photos, but you can see photos and videos shared by top influencers. This will give you some new ways to wear pieces from the site.
There is also the Soulmia Blog. Have you ever come across a new fashion trend but thought there was no way you could pull it off in real life? Soulmia has you covered! Not only does the blog tackle current fashion trends, but it shows you how you can wear each one. You might learn how to pair vintage tops with your favorite jeans or what items from your closet work with the bohemian trend. Soulmia often posts new articles filled with pictures a few times a week.

We also like that Soulmia has a large sale section that makes it easy for you to view all of the current sales. When we checked the site, we found a major clearance event with prices of up to 70% off. Soulmia has a flash sale that changes each week. This sale features a handful of sizes and only runs for seven days or less. Many of the products highlighted sell out long before the sale ends. Flash sales include graphic tees for only $7 and hoodies for as low as $10.
You can also check out the free gift section, which is how Soulmia rewards its loyal customers. These deals give you a free gift when you spend $49 and a better gift when you spend $69. Though you won't know what you get until your order arrives, most customers were happy with their gifts. Soulmia also has a traditional sale section filled with products at prices as low as $6.

Some of the other reasons why we recommend Soulmia to our readers include:
Fast Processing: Though some customers complained about their orders taking a long time to arrive, Soulmia tries to process all orders within 24 hours.
Low Prices: You don't need to choose between buying new clothes and sticking to your budget. This site has hundreds of items with prices starting at less than $10.
Free Shipping: Why pay a lot for shipping? With Soulmia, you get free shipping on all orders of $69 or more as long as you have an address in the United States.
Student Discount: If you're in school and have a school ID, you qualify for a 15% discount. Soulmia just asks that you go through Student Beans to confirm your identity.
Klarna Payments: You can now buy more than you thought because Soulmia works with Klarna. It's easy to qualify if you have a source of income and can then pay for your whole order with four convenient payments.
Product Range: While similar sites only offer a handful of products, Soulmia offers hundreds. You'll find everything from graphic tees and hoodies to maxi dresses and swimwear.
Lots of Sizes: You can easily find the sizes you need because the site offers clothing in extended sizes for men and women. The Curve line even features sizes of up to 5XL.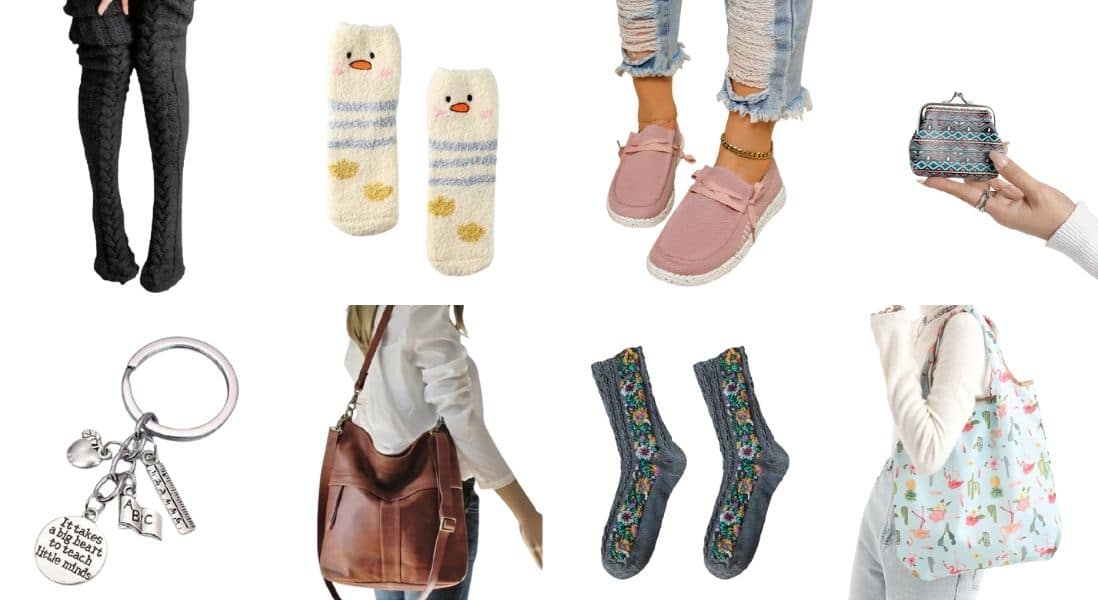 Soulmia accessories can take any look from drab to fab.
Cons to Consider
Whether you're ready to reach for your credit card or want to learn a little more about this brand, make sure that you consider the cons we found in some Soulmia reviews. More than 30% of the customers who left reviews on Trust Pilot had bad or poor experiences with the company. One customer complained that she bought clothing that didn't fit and when she returned it, the package got lost in the mail. It took more than five months before she got her money back. There are other issues about return shipping such as customers having issues finding out how to return their items. Soulmia does not make the return process easy and only gives you 30 days to initiate a return. This date starts when you order and not when your order arrives. Other common complaints include:
As the clothing comes from China, the sizing doesn't always match the measurements shown on the site.
Some customers said that they received clothing that was thin and didn't match the product photos.
One shopper said she bought a genuine leather coat and got one made of fake leather.
If a product goes out of stock, Soulmia may hold your entire order for weeks or longer.
It is often hard to get in touch with customer service.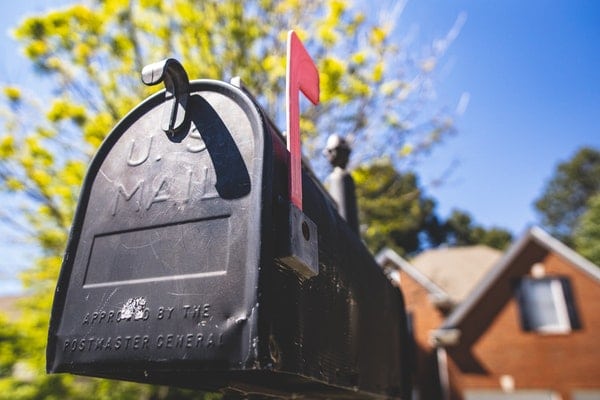 The address on your package is not the address Soulmia uses for returns.
Where to Buy
There are so many scam clothing sites on the web that no one would blame you if you were hesitant to buy from a brand like Soulmia. This company has a strong reputation online and while it has some problems, many customers were happy with their experiences. You can click here and load the Soulmia website to check out the hottest trends and the accessories and clothing that go along with them. We like that the site often runs sales where you get 20% off if you buy two or more items. Some of the other reasons we recommend buying Soulmia products from this link include:
You can register for a free account, which lets you keep track of your orders and any returns that you need to make.
The size guide shows the measurements that go along with each size to ensure you buy clothing that fits.
If you want to use Klarna, you can see how it works and find out if you qualify before you fill your cart.
The site has a Shopping FAQ section that covers all of the questions and issues you might have about buying from Soulmia.
You can send a question or comment through the site and get a response back quickly.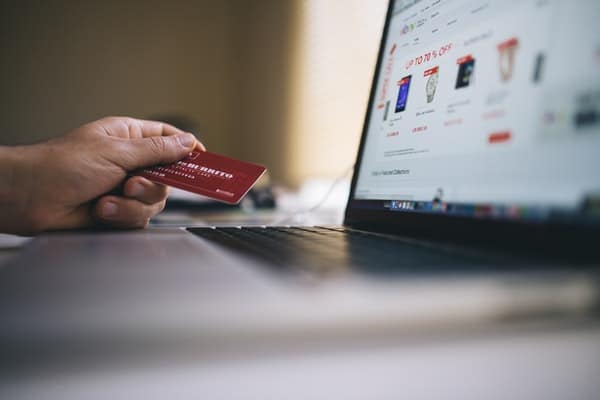 Soulmia offers online customer support that is available before or after you order.
What is Klarna and How Can You Use It at Soulmia?
There are few things more frustrating than trying to buy clothing only to find that it sold out. Have you ever found a shirt or dress you loved but decided to wait until payday to buy it? By the time you head back to the site, you may find that it's no longer available in the size that you need or the color you want. Soulmia wants to save you from this heartbreak, which is why the brand works with Klarna. Klarna helped more than 90 million customers around the world buy products today and pay for them later.
If you decide to use Klarna, simply add every thing you want to your cart. When you checkout, pick Klarna as the payment method you want to use. You will then need to enter your name and address along with some other basic information that the company uses to see if you qualify. Klarna then sends you an email to tell you when each of your next payments is due and how much you need to pay. This company lets you pay for your order in four easy payments. Once you pay off your original order, Klarna lets you spend up to the maximum amount you qualified for, which can hit $1,000.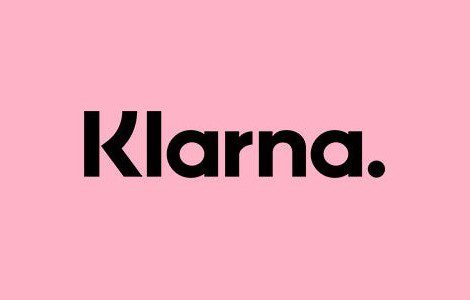 Klarna offers an alternative to traditional payment methods and works on the Soulmia website.
Competition
While Soulmia has many fans, it's not the only company with an emphasis on trendy and affordable clothing. We'll briefly look at the competition and the products they sell.
Aeropostale
You can't walk through a shopping mall today without coming across an Aeropostale store. This brand is popular with shoppers who feel as though they can't live without a good pair of jeans. Not only will you find dozens of different designs, but you'll also find loads of denim washes and sizes. Aeropostale also makes tons of hoodies that are perfect for school or anywhere else you might go. If you're in the market for comfy pieces, check out the lounge, which has a wide selection of clothing for women. The site also has major clearance events a few times a year.
Hot Topic
Many people remember the good old days when Hot Topic was a store for goths that didn't sell much their parents liked. Hot Topic focuses on the hottest trends and has tons of apparel that help you rock your favorite looks. Most of the clothing you will find comes from popular franchises such as Disney Villians and the Nightmare Before Christmas or Marvel's Avengers and Attack on Titan. Thanks to the band merch, you don't need to attend a concert to find a shirt from your favorite brand. Hot Topic even has accessories such as socks and jewelry that feature your favorite characters.
SHEIN
It's hard to spend time on the web without hearing people recommend SHEIN. SHEIN offers trendy clothes and accessories at low prices and often has some big discounts available. You can often get 10% off when you spend a minimum of$15 and up to 20% off when you spend a higher amount. We like the Curve + Plus line because it includes clothing for plus-size women to help them get their confidence back. You'll find clothing suitable for gym sessions and days at the office as well as nights on the town. SHEIN also sells men's apparel and beauty products.
Torrid
Torrid is another website that you should check out, especially if you wear a larger size. Thanks to Torrid Rewards, you get points when you buy new products from the site. As you earn more points, you can trade them in and get big discounts. Torrid also has coupons that are good on most items and a credit card that you can apply for online. The site has tons of jeans with different cuts like the boyfriend cut and in lengths from extra short to tall. You'll also find comfy dresses that you may want to wear every day of the week and loads of casual apparel.
Final Verdict
Soulmia gets mixed reviews from customers. While it has a high rating on some sites, other sites gave it a scam warning because so many customers had problems getting their orders and sending merchandise back. There were also complaints about the materials used and the sizing, especially from customers who bought the sizes they always wore and got clothing that didn't fit. We wanted to include those cons in our Soulmia review before taking a look at the things that customers liked. They loved that the site processes orders within 24 hours and that it offers faster shipping for a small fee.
When you check the Soulmia website, you'll find that you can either view all of the clothing for men or women or simply click on a category to load all of the jackets or other things that you like. The Curve line includes an extensive range of products in plus sizes of up to 5XL. Though some merchandise is a little expensive, we found tees for well under $15 and jewelry for $10 or less. You can also follow the brand on social media and get inspired by the looks others created. For affordable and trendy fashions and accessories, turn to Soulmia.