Best Lifelong Learning Resources for Seniors in Every State
Did you know that around 20% of all American workers have low basic skills? In around 75% of cases, those who are unemployed struggle with reading or writing. For this reason, it's important that seniors have access to learning options to improve their own education and their families' access to education in the future.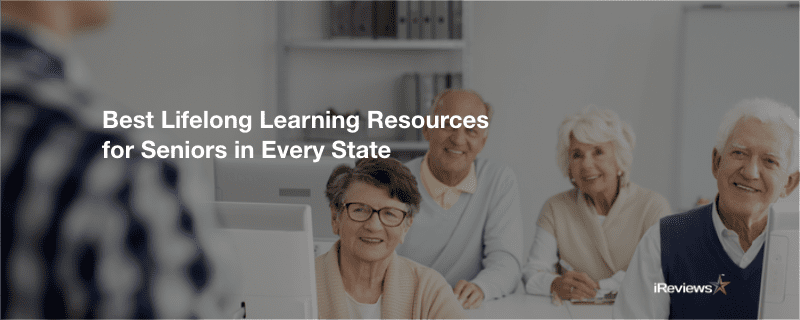 Seniors face all kinds of problems ranging from never completing high school to not understanding current-day technology. There are plenty of options for seniors who want to complete high school, learn more about technology or go to college or university for free (or at a reduced rate) in the future.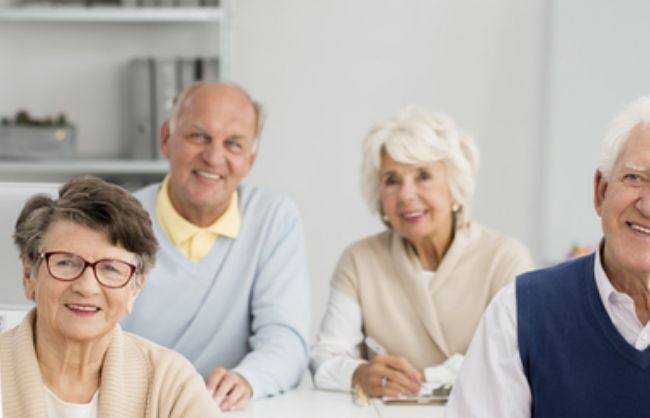 Countrywide Senior Education Resources
There are many programs around the United States that accept learners from any state. These countrywide resources can get you started on finding a new learning opportunity.
Best Courses for Seniors
Many of the free or reduced-price courses available are at local colleges and universities. Here are some of the best lifelong learning resources for seniors in each state.
Alabama
When you are 60 or older, you can get free tuition at two-year post-secondary institutions in Alabama. There are available programs at colleges all around the state.
Alaska
The senior citizen tuition waiver is available system-wide at the University of Alaska for all eligible Alaskans receiving Social Security benefits from the government. Waivers cover tuition but not course fees.
Arizona
Arizona doesn't expressly offer free educational programs to seniors, but many of the colleges and programs offered are inexpensive thanks to colleges accepting reduced tuition.
Arkansas
In Arkansas, all state-supported educational institutes do have to waive tuition for students who are 60 years of age or older. You can attend any state-funded school to attend classes, but you will need to contact the school's financial aid office.
California
If you are at least 60 years old, you can attend classes without having to pay tuition at any of the 23 California State University Campuses. A waiver is available for health services, applications and related activities. Additionally, the student body services and health and body center are just $1.
Colorado
In Colorado, you must be 55 to qualify for any reduced or free tuition programs. There is no state requirement to offer free education to the elderly.
Connecticut
Once you reach 62, you can go to any state college for free in Connecticut. This allows you to audit classes or pursue a degree.
Delaware
Delaware requires universities to waive tuition on classes for state residents 60 and up. Application and course fees, as well as other related fees, may also be waived if you're an official degree candidate.
Florida
Those 60 and older may obtain a tuition waiver for any state university.
Georgia
The state does not require schools to provide free tuition or education over a certain age, but the University System of Georgia does sponsor a program for residents who are 62 or older to attend any of the state's colleges with no tuition or related fees. This does not include for medical, veterinarian, law or dental school.
Hawaii
Hawaii doesn't specifically grant free tuition to those over the age of 60, but many schools participate in the Na Kupuna program that allows residents 60 or older to audit classes without fees.
Idaho
The Adult Learner Program in Idaho applies to those 65 and older and reduces the cost of tuition and other fees for educational courses. Some of these rates apply for those 60 and older in certain school groups.
Illinois
Illinois lets low-income residents ages 65 and older go to school tuition-free. Any state college is fair game, but your income must be at or below 200 percent of the federal poverty level.
Indiana
The state of Indiana requires all public colleges to offer at least 50% off in-state tuition for up to nine credit hours per semester when students are 60 or older.
Iowa
There is no state requirement to get free tuition in Iowa, but several schools offer unique programs and opportunities.
Kansas
In Kansas, those 60 or older are able to audit courses without paying fees or tuition.
Kentucky
All people 65 or older are able to go to state-sponsored schools tuition-free.
Louisiana
People 55 and older may go to any public university or college in Louisiana without paying registration or tuition fees. They also get 50% off books and supplies at the schools' bookstores.
Maine
There is no state requirement for free tuition or education for older people in Maine.
Maryland
Anyone 60 or older can waive tuition for up to three graduate or undergraduate courses annually when attending the University of Maryland System of schools. Students must be retired and not working full-time.
Massachusetts
Massachusetts offers students 60 and older a tuition waiver for any public college in the state. They must register for at least three credits in each semester.
Michigan
The state does not require schools to offer free tuition, but there are many that do in Michigan. The state does, however, offer free adult education programs to help people with high school equivalency and workforce preparation.
Minnesota
Minnesota does waive tuition for senior citizens who are at least 62 years old. There could be fees at universities and colleges, however.
Mississippi
There is no single rule for the state, but several educational programs offer reduced-fee or free programs.
Missouri
State-supported institutions are required to offer tuition-free classes to those 65 and older on a non-credit basis.
Montana
There is no statewide option for seniors to go back to school at a reduced rate or for free.
Nebraska
Nebraska has no legislation regarding adult learning, but many schools offer tuition-free educational programs for those 65 and older.
Nevada
There is no specific state requirement to offer free education to those 60 and older in Nevada.
New Hampshire
There is no requirement to offer free education in New Hampshire to seniors. However, many free and inexpensive programs are available.
New Jersey
At the university level, the state has no law requiring free tuition or reduced rates for seniors, but many schools do offer them.
New Mexico
Public colleges in the state are required to offer low-cost tuition to residents who are 65 by the third Friday of the semester's classes. The fee is required to be set at just $5 per credit for up to 10 hours per semester.
New York
New York requires that schools in receipt of state funding allow those 60 plus to enrol if there is space in the class. Reduced fees may be applicable depending on the course.
North Carolina
Though the state doesn't have set requirements, seniors may be able to attend some community colleges and universities for free in North Carolina.
North Dakota
The state has no rules regarding reduced or free tuition for adults. However, some colleges do offer waived tuition and tuition-free audits.
Ohio
Those 60 and older may audit courses in Ohio for free at any state college or university. Lab fees and other course-specific fees may still apply.
Oklahoma
Oklahoma authorizes all state colleges to provide free tuition and fees to those who are at least 65.
Oregon
The state itself doesn't require discounts, but schools in Oregon do provide reduced tuition to residents over the age of 65.
Pennsylvania
While there is no state requirement, many schools do offer tuition-free courses for older residents.
Rhode Island
By meeting a means test, those 60 and older may qualify for a tuition waiver in Rhode Island.
South Carolina
South Carolina requires schools to provide free education, with or without credit, to all residents ages 60 or older.
South Dakota
There is no law requiring free education for older residents in South Dakota. There is a requirement for a 45% reduction on tuition rates for all resident students who are 65 or older.
Tennessee
At the age of 60, adults can audit classes at state colleges or universities for free. At age 65, students may obtain credit for those classes (but at a potential cost of up to $70 per semester or $45 per quarter).
Texas
Texas colleges don't necessarily have to reduce their rates for retirees, but many do.
Utah
Residents of Utah who are 62 or older can take classes at any university or college in Utah (public only) for free, minus a quarterly fee for registering.
Vermont
Vermont doesn't have specific rules for free or reduced education for those 60 or older, but some of its institutions do provide reasonable rates.
Virginia
Those 60 or older may audit up to three courses per term in Virginia without having to pay a fee. They may attend state or university colleges. In the case that a person earns $23,850 or less annually, it's possible to go to school tuition free full-time.
Washington
The state doesn't have specific rules for providing free education to adults, but schools in Washington are required to offer reduced or waived tuition fees for those residents who are 60 or older.
West Virginia
The state requires that all public colleges and universities offer programs at a reduced cost for those 65 and older. Auditees pay a maximum of $50 per course for tuition and fees. To get credit, the maximum fee is half the in-state rate.
Wisconsin
The state does not require schools to provide free tuition to retirees or older adults.
Wyoming
Wyoming schools may offer free or reduced tuition at the university level.