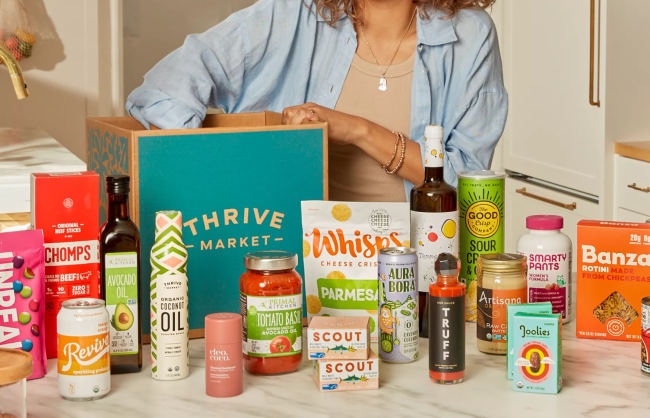 What Is Thrive Market?
With over 1 million members, Thrive Market has become a popular health food online store where customers can choose alternatives to their favorite items that are often not available at the grocery store. CEO of Thrive Market, Nick Green, has devoted the brand to offering affordable healthy options, in order to make clean living accessible to all.
By taking a short quiz regarding your family size, diet, budget, and what you are looking for, Thrive Market is able to provide users with recommendations and options for snacks, pantry items, and other healthy alternatives to order online. The simple and aesthetically pleasing delivery system is a crowd pleaser that keeps customers coming back for more!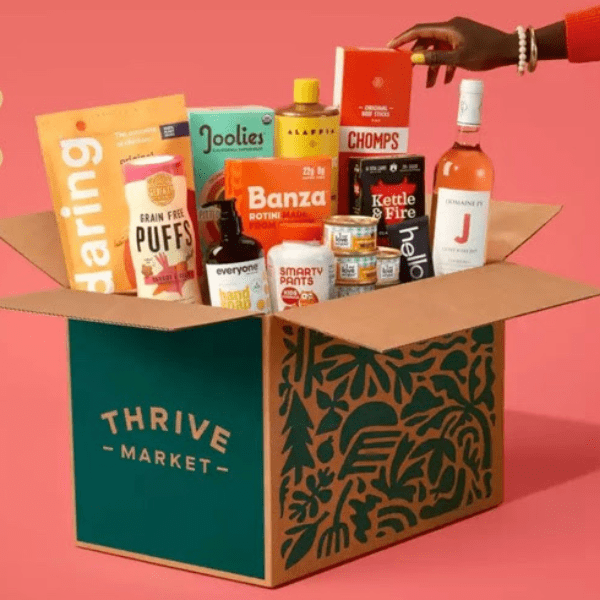 PROS
Healthy snack options
Delivered right to your door
Very specific options for particular diets
CONS
Many snacks do not taste good or comparable to alternatives
Need a membership to shop
They send you lots of emails and promotions
Many items force you to order multiple
BOTTOMLINE
Thrive market was created as a healthy subscription service that allows members to choose a variety of healthy grocery items to be delivered to their door. By paying a yearly membership fee, users are able to browse healthy alternatives to their favorite chips, crackers, candies, and more.
Thrive Unboxing & Trial
Upon receiving my package from Thrive Market I was extremely impressed with the details of the packaging. Every inch of the box was carefully thought out, from custom patterned packaging tape, to informative quotes printed on every side of the box. I was excited to unbox these products from the start.
I was a little surprised to learn that although the box mentioned recycling and sustainability repeatedly, the box was stuffed to the brim with excess cardboard. The food items packaged in the box were arranged in an organized manner and were relatively unskathed. Aside from the bread being dented, the products were in good condition.
Upon trying the food items, I was skeptical due to my disappointment in the past with healthy snack options. The first item I tried was the Thrive Market version of Cheez Its. Immediately after opening the bag I noticed the extreme amount of salt, and super thin, burnt appearance of the crackers. I was extremely disappointed by the crackers and would not try them again.
While the bread and chips were alright, I was extremely underwhelmed and disappointed with the taste of the products I ordered. Although I believe the idea is exceptional, I think the snacks themself need a ton of work.
Thrive Market Features
Order products from home
Aesthetically pleasing packaging and delivery methods
Wide variety of healthy snack and grocery options
Sustainable packaging and products
Affordable options
Who Is Thrive Market For?
Thrive Market is a perfect option for anyone who wants to shop for healthier snack and pantry items from the comfort of their own home. If you love receiving packages in the mail and are looking to eat better, while supporting a sustainable company. Thrive Market strives to create affordable, healthy options that are convenient for users to find and select. Rather than spending hours rummaging through expensive, specialty health stores, Thrive Market creates an efficient alternative.
What Are the Benefits of Thrive Market?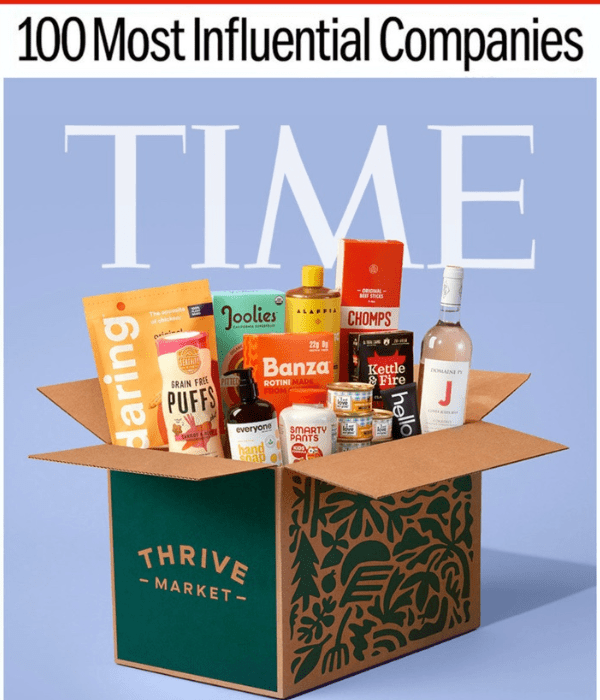 According to Thrive Market themselves, the main benefits of shopping with Thrive include:
Shopping from the comfort of your own home
Never overpaying for top organic brands
Saving money while saving the planet
Committing to a healthy lifestyle
Help make options healthy and more affordable for others
Shop Thrive Market goods
Try products for free through the sampling program
Get inspired
Connect with the Thrive Market Community
Support businesses that are making a difference
Should You Buy It?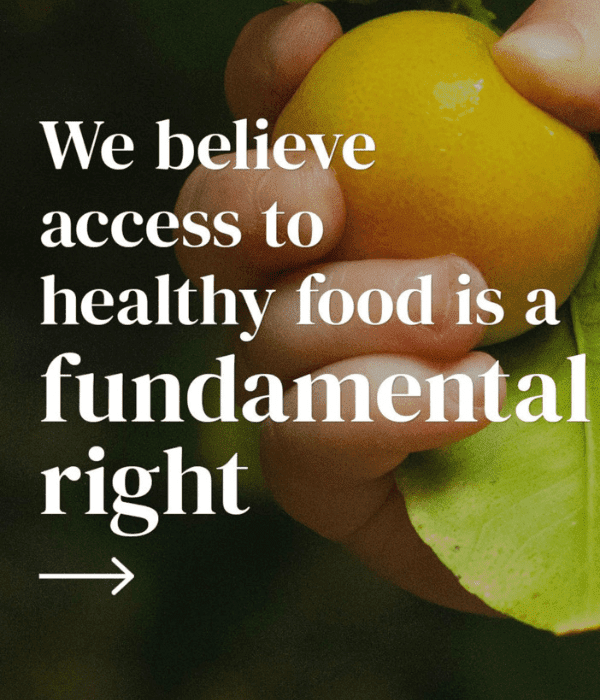 If you enjoy healthy alternatives to snacks and have already become accustomed to the different taste that healthy or organic alternatives often have, then Thrive Market is a great solution for you. It is an affordable, convenient way to get pantry items delivered right to your door by shopping online.
If you have not yet adjusted to the difference between the normal food items on your grocery list, and the health food alternatives, I would not recommend committing to Thrive Market. You do have to pay a membership fee. So before deciding if this is the subscription for you, I would suggest hitting your local health food store and trying some items to make sure you like them.
Where Can You Purchase Thrive Market?
The only place you can purchase from Thrive Market is directly from their website. The site makes you take a short quiz and then pay a store membership fee, similar to the way Costco or Sam's Club would. You can then shop their selection and get delivery. While some health food items may be available in stores, Thrive Market is like an online grocery store. They may carry other brands, but also have exclusive items.
How Does It Compare to Alternatives?
Hungry Root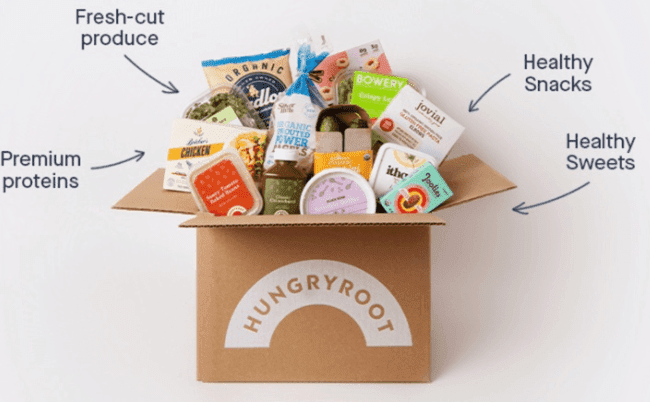 Hungry Root is a meal delivery kit that allows consumers to shop online, choose meals, and then add the items necessary to their delivery. It is extremely affordable, but unfortunately makes you choose meals, rather than simply ordering items on their own. While the brand does not have a mobile app, many customers love that they can decide what meals they want and not have to browse each individual item needed.
Misfits Market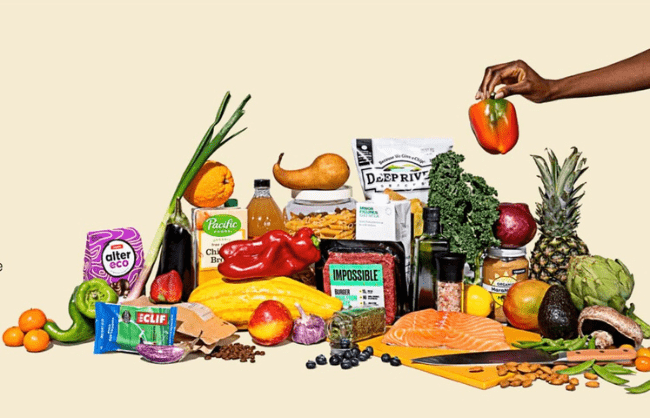 Misfits Market is an extremely affordable online grocery store that cuts costs by up to 40%. By shipping items that are still great quality, but not fit for a store front, they are able to offer items at a low price for online shoppers. With many healthy, organic options, Misfits Market does not charge a membership fee and lets consumers shop freely, with easy delivery options.
Imperfect Foods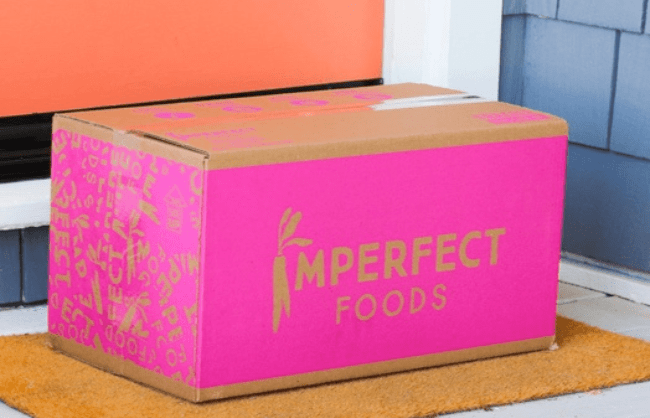 Similar to Misfits Market, Imperfect Foods is an online grocery retailer that gives discount pricing to items that are perfectly good quality, but may have a rather imperfect appearance. The company is passionate about minimizing food waste and supporting local small farms. Customers love that they do not have to be home for deliveries and that costs are low.
Final Verdict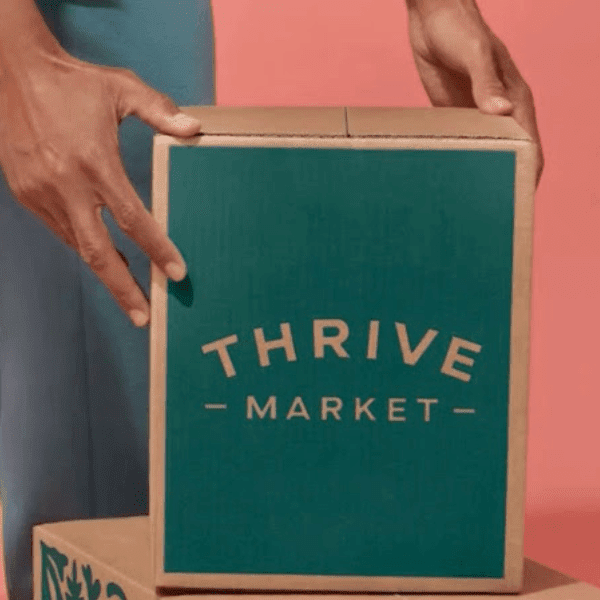 Personally, I would not order from Thrive Market again. I thought the packaging and concept were extremely impressive, but the items did not meet my expectations. Even as someone who loves healthy food, I was disappointed with the texture and flavor of most products in my order and I would not want to pay a membership fee.
Resources and Further Reading