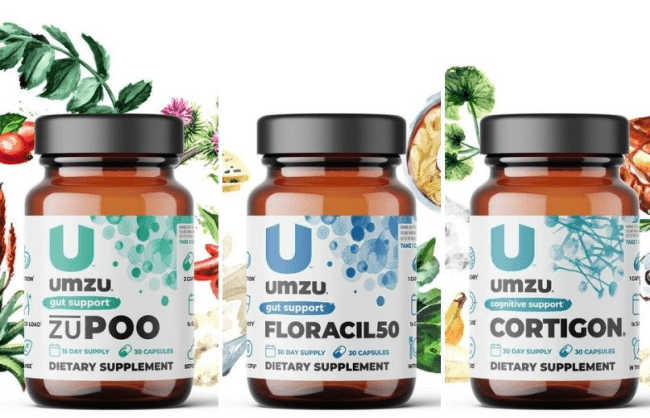 What is the ZuPOO Colon Cleanse & Gut Support?
The ZuPOO Colon Cleanse & Gut Support claims to flush your gut and intestines of waste buildup. UMZU claims that there can be up to 5-20lbs of poop in your body, and a cleanse can help with weight loss.
Some of the main ingridents found in the ZuPOO are:
Cascara Sagrada
Bentonite Clay
Aloe Ferox
Milk Thistle
Cayenne Pepper Extract
Slippery Elm Extract
Although these ingredients are plant-derived, they can have harmful effects when used long-term.
It's also important to note that UMZU has a noted disclaimer on these statements indicating that "This statement has not been evaluated by the FDA. This product is not intended to diagnose, treat, cure, or prevent any disease." There is also no scientific evidence that backs up that colon cleanses can result in any of the promoted benefits of ZuPOO.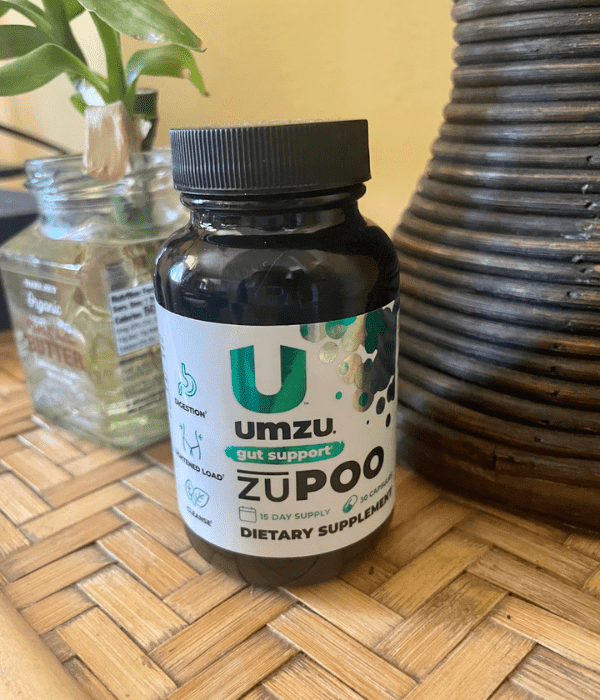 PROS
Offers supplements for many people
Has bundles and sets that include multiple items
Subscription plans through "U Save" take 15% off
UMZU has a money back guarantee
CONS
You need to spend $99 or more to get free shipping
The products are expensive
UMZU does not accept all types of returns
Fake/censored reviews
Long-term use can result in dependency in some cases
BOTTOMLINE
Whether you have a hormonal imbalance or trouble sleeping, UMZU has natural supplements that can help with these and other issues. With the rewards program and subscription plans, you can earn points on all purchases and save money.

iReviews Shopping Assistant
Find the best prices for this and many other products with our chrome extension
Product Features
Cost: $15-30+ per product
Shipping: Free on orders of $99+ or if you're a subscriber
Guarantee: 60 days, money back
Rewards Club: 5-10 points earned per dollar spent
My Experience With Trying the ZuPOO Colon Cleanse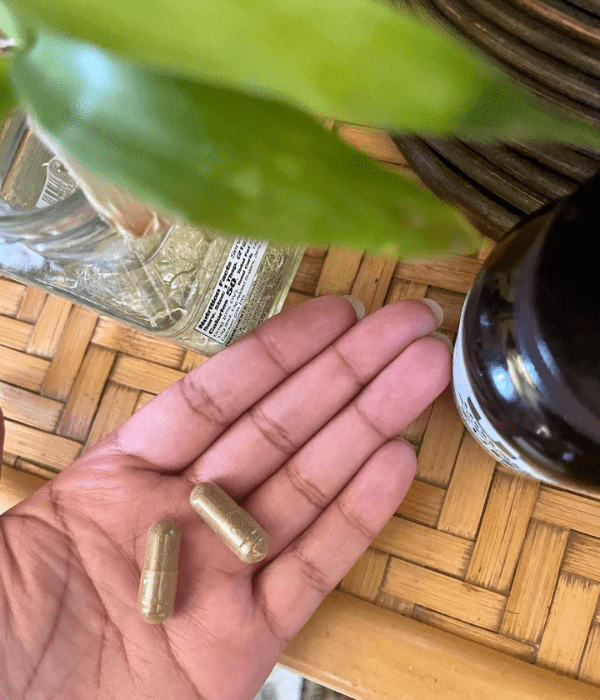 The product directs users to take 2 capsules once a day over the course of 2 weeks. Some reviews stated that they immediately felt the effects. However, in my case is took about 3 days to see any type of results and they were minimal at best. I also found it a bit challenging to swallow the capsules.
I didn't notice any of the more extreme side-effects found in some reviews, but I also didn't experience any "wow" worthy results.
If you're looking for a good cleanse, I'd reckon most people would be better off focusing on a clean diet.
Who's This For?
When you buy from UMZU, you can rest assured that you'll get all of the vitamins and nutrients that your body needs. The founder of the brand started with a single formula designed to help those dealing with hormonal imbalances. He channeled the frustrations that he had with his own imbalance to help others. After hearing from women who had similar symptoms, he expanded the brand to feature dozens of natural supplements that are suitable for both men and women. This brand is best for those who need help coping with mood swings and other symptoms of a hormonal imbalance along with others, including:
Shoppers looking for an easy way to get more energy in the morning that lasts all day.
Those interested in trying colon cleanses at home but aren't sure what they need or where to start.
Customers who want to try more than one product to treat their symptoms.
Anyone looking for an easy way to save money on supplements that use natural and healthy ingredients.
People struggling with mood swings who also have problems with their cognition.
Those looking for help with getting in shape and tackling intense workouts.
Shoppers who want stronger bones and muscles.
Some of these supplements use aloe or aloe leaf extract that boosts the immune system.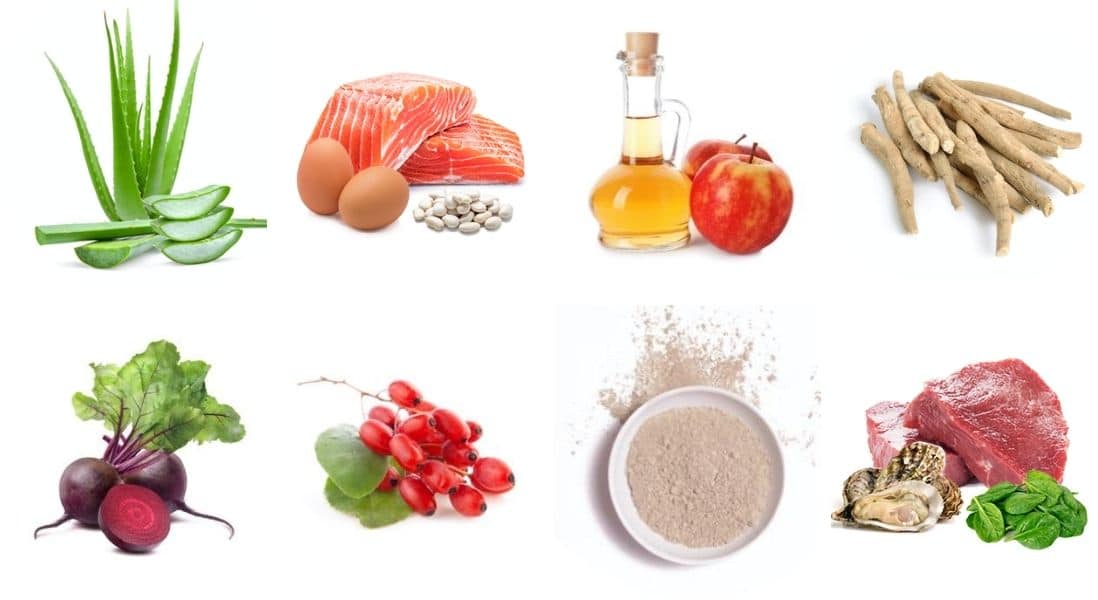 Some of these supplements use aloe or aloe leaf extract that boosts the immune system
Should You Buy It?
Another benefit of buying from UMZU is that you get help choosing the right supplements through its handy quiz. You will select your age and gender along with how you feel about supplements and any symptoms or problems that you might have such as trouble losing weight or poor sleep. The quiz also asks how committed you are to treating your problems. It then shows you a minimum of three products that can help you along with other products that you might find useful. You can complete the quiz in under five minutes. Some of the other things that we like about UMZU include:
The brand has a chat feature during regular business hours that let you chat with a rep and get more help.
UMZU has a line of personal care products that use organic ingredients, including deodorant and body wash.
You can shop for books that provide inspiration and motivation to help you achieve your goals.
There are supplements that you only need to take once a day and some that you take up to three times per day.
All products and supplements come with a 60-day guarantee that lets you get your money back.
UMZU takes 15% off when you subscribe and lets you earn points on all purchases through its loyalty program.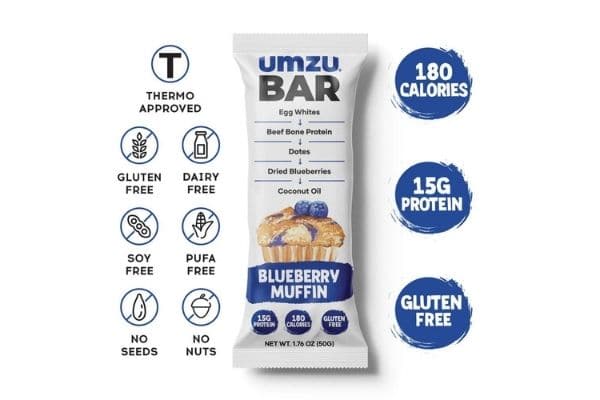 Cons to Consider
UMZU has some sketchy marketing practices, as many reviews are fake and people claim that their bad reviews are either deleted or hidden from view on the UMZU website. Iffy marketing is a big red flag on the company's ethics and integrity.
When looking at any other platform where people are able to post reviews of UMZU products, they are overwhelmingly negative – averaging a 2.4 star rating in most cases. I also found that the brand has a 1.67-star rating with the Better Business Bureau.
Some of these reviews explain that some of the UMZU products have caused some considerable complications for some users. Some of the complications being: constipation, stomach aches, diarherra and more. So, be wary of this brand!
Other complaints about UMZU include:
The customer service reps are occasionally pushy and try to sell you more products you don't want or need.
Some customers thought the reps were rude as they made comments about their lifestyles.
Even if you pay extra for faster shipping, it can take a week or longer until your order arrives.
The founder of the brand often talks about how healthy living cured his brain tumor, but doctors point out that this is impossible and found that his claims were not accurate.
Not only are the supplements more expensive than other brands, but you need to spend a lot to qualify for free shipping.
The Competition
UMZU offers an alternative to the traditional hormone treatments that doctors provide. There are other brands that offer healthy supplements designed for those with hormonal imbalances and other conditions that you might consider.
Vitacost
Buying from Vitacost gives you the chance to shop for foods that fit your diet and get natural supplements. The site often runs sales and has deal sections that show you the lowest prices on select products. You can save as much as 15-20% off through those deals. We like that there are different category listings that help you pick the type of supplements that you need such as those for joint health or immune support. While there are some Vitacost branded supplements, others come from top brands such as New Chapter and Garden of Life. Vitacost has a mailing list that offers discounts for subscribers.
PHARMACA
If you want to find a large selection of supplements because you aren't sure what you want, turn to PHARMACA. This site has the Flourish Blog that goes over the symptoms of different conditions to help you find the supplements that will work for you. When we check the site, we found more than 1,400 supplements in stock and available for shoppers. The category listings include antioxidants and amino acids as well as probiotics and fish oils. You might snag a bottle of melatonin to help you sleep or a fiber supplement that helps you stay regular and supports your digestive health.
The Vitamin Shoppe
At The Vitamin Shoppe, you save 10% on your first order when you subscribe to the digital mailing list. The site runs sales a few times a year that take 50% off one item when you buy another one for full price. With the Ship to Me option, you get supplements shipped to your doorstep. If you live near one of the retail shops, you can order online and pick up your order from that store. We like that The Vitamin Shoppe sells branded products at lower prices but also stocks supplements from other brands that come in liquid and other forms.
Steel Supplements
UMZU started as a supplement company for men and shares a lot in common with Steel Supplements. This brand has a virtual chat window that lets you talk in real-time with a sales rep who can help you find the right products and answer all of your questions. All of the site's products come from Steel Supplements and can help with different things, including getting the shredded look that you want and packing on more muscle. Thanks to the free bundles, you can try the products before you start a new fitness routine. The brand offers bundles with multiple samples of its top products for free.
Final Verdict
Ultimately, ZuPoo works as a laxative at the bare minimum when taken consistently. However, you can get similar (if not better) and faster results with a drugstore laxative for a fraction of the cost.