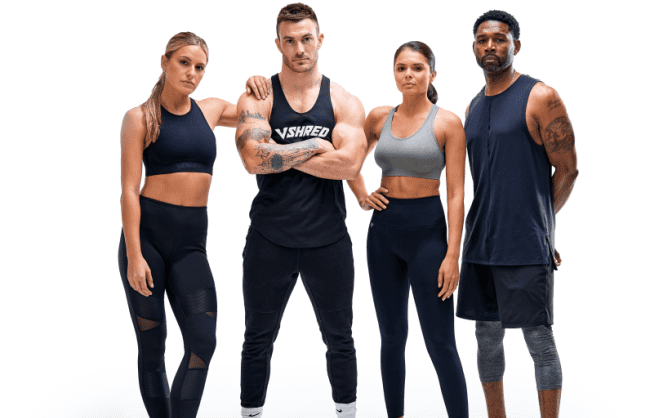 What is V Shred?
V Shred wants to help anyone get in shape. It's a product line that makes bold claims like any other, and I've aimed to find if those claims are valid. You can answer a short quiz to get the best diet and training program for you, which includes apps loaded with exercises and workouts you can do at home.
V Shred also offers supplements to help you get healthy, many of which work with your specific plan. You can even go online and order workout apparel that fits comfortably at the gym and at home.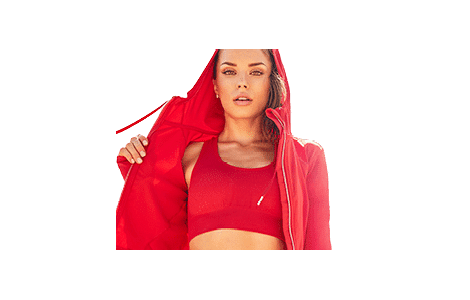 V Shred offers workout apparel in multiple sizes and colors.
PROS
Lets you customize a plan for your lifestyle
Comes with a money back guarantee
Offers apps with workouts you can do anywhere
Lets you buy and download new apps
Helps you reach your weight loss goals
CONS
Not available outside of the US
Hard to get a refund
May charge you more than you expect
BOTTOMLINE
V Shred offers customized diet and exercise plans based on your lifestyle and goals. You can buy clothing and supplements that go along with your plan from the brand.

iReviews Shopping Assistant
Find the best prices for this and many other products with our chrome extension
Product Features
Trial: Only $1 for your first month
Guarantee: Money back within 30 days
Cost: $20 per month for V Shred University
Sizes: Up to a woman's 14/16
Shipping: Four to six business days
Customer Support: Email only
How Can You Use V Shred?
To use V Shred, you start with a simple quiz on their homepage. The site asks for your age range along with your height and weight. You need to state how active you are from options such as light or highly active.
V Shred also asks what you want to do. You can say that you need to lose 20 or more pounds or that you are skinny and want to build muscles. Once you answer those questions, you need to sit through a short video.
V Shred charges a $20 monthly fee and sends you a diet and exercise plan designed for you. As long as you stay enrolled in the program, you will get a new plan every month. To show you what you can expect, V Shred charges only $1 for your first month and allows you to back out if you decide against the university program.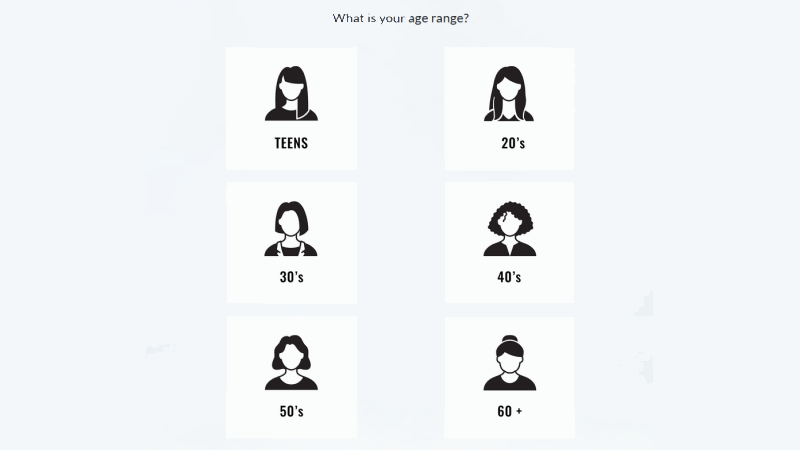 V Shred offers customized plans for both men and women.
V Shred Programs
V Shred offers many programs that come in the form of apps you download to a mobile device. You can get tons of exercises and workouts that let you tone your whole body or focus on your problem spots. Some of the options include:
Toned in 90 Days to help you tone up and develop a better body.
Six-Pack Shred to give your abs more definition.
Fat Loss Extreme for Her to help women lose more weight in less time.
Fat Loss Extreme for Him to help guys lose weight quickly.
Clean Bulk Program for those who want to bulk up naturally.
There is also a Recipe Guide that comes loaded with healthy recipes that help you stick to your diet and still eat your favorite foods. V Shred also offers Ripped in 90 Days: The Exact Blueprint, which is a workout plan for men.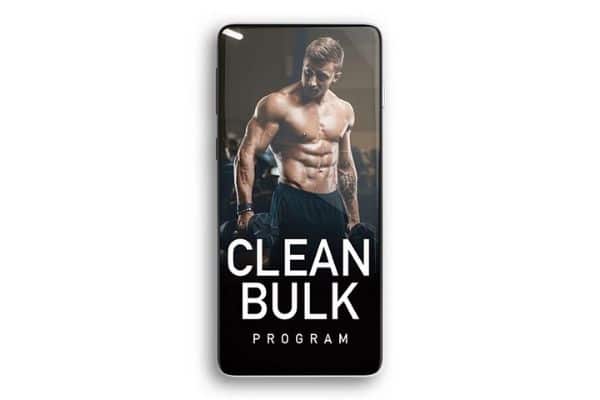 Your workout plan comes every month and works on most mobile devices.
Where Can You Use V Shred?
With V Shred, you can choose the products and programs that you want to use. V Shred University gives you new monthly workouts that you can do at home before leaving the house or when you get back from work.
Some plans provide help for up to eight weeks or two months, but others help you over the course of up to three or four months. V Shred knows about your past experiences and wants to help you get over those hurdles. Not only do you get help choosing the right foods and supplements, but you can also learn more about what you eat and get useful workout videos.
If you sign up for a Custom Diet and Training Plan, the brand will assign you a personal coach who offers more support. All of the workout videos and meal plan help that you get are suitable for anywhere you go, including:
On vacation
At work
At home
At the gym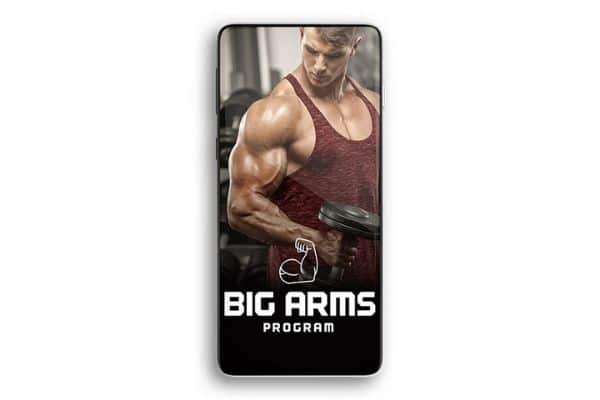 In addition to programs that others use, V Shred can customize a plan just for you.
Fat Burning Supplements from V Shred
The founders of V Shred believe that while you can tone up on your own, it's easier when you use the right supplements. That is why the brand now recommends supplements when you sign up for its university. The supplements that you take will depend on whether you are a man or a woman.
Burn Evolved
Burn Evolved is a supplement designed for those who want to burn fat and lose more weight than they do through diet and exercise alone. You take one of the capsules each morning by mouth to make sure that you can tolerate the ingredients. V Shred then recommends that you increase your dosage to two capsules per day.
Burn Evolved helps you consume more calories, which boosts your metabolism and helps you burn more fat. As the supplement uses natural caffeine, some users found that they had more energy when taking it.
Burn PM
Another supplement from V Shred that can help you burn fat is Burn PM. You take two of the capsules roughly 30 minutes before heading to bed. The ingredients work as you sleep to help you fight back against those extra pounds.
Though you cannot exercise as you sleep, you can let Burn PM burn calories and work for you. This supplement uses ingredients that help you fall asleep faster and reach the REM cycle faster than you normally would. It also uses serotonin, which can improve your mood.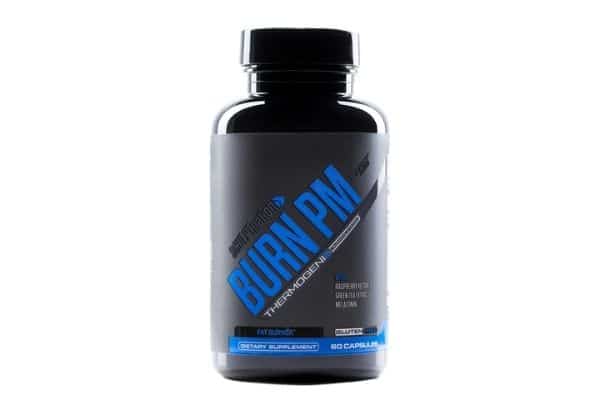 High Boost
Your body has a natural amount of human growth hormone or HGH. A higher level of HGH can slow down the aging process and improve your brain at the same time that it makes your body burn more fat and calories. Your body slows down its release of this hormone as you age, and you may have a lower level due to changes in your diet.
High Boost is a V Shred supplement that helps your body produce and use more HGH. Some users found that taking two High Boost supplements per day made them feel younger.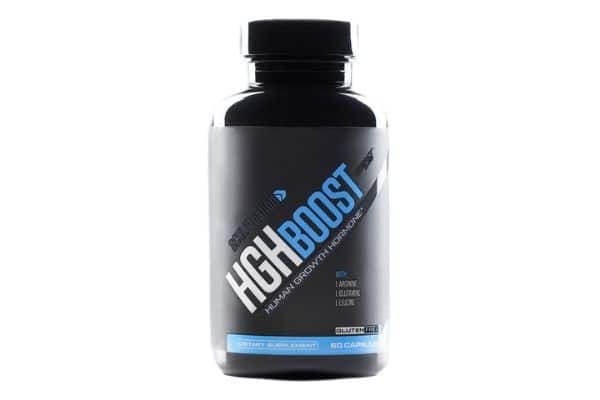 Turmeric Black
Turmeric can help your body heal faster and reduce joint pain. Instead of taking a teaspoon of turmeric powder every day, you can get all of the benefits from Turmeric Black. With only two tablets per day, you may burn more fat and handle stressful situations easier. This supplement can also reduce the effects that free radicals have on your skin.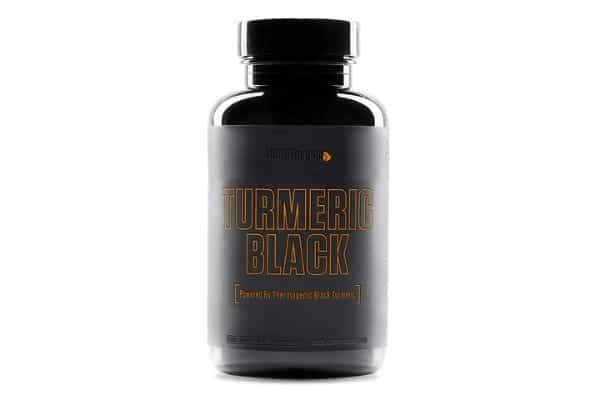 Who's This For?
Though the $20 monthly fee might sound high, it's less than you would pay to use a gym. Your monthly plan includes a diet plan that shows you what you can eat and what you should avoid as well as a workout plan that comes loaded with exercises.
V Shred offers plans designed for teenagers and adults in their 60s. If you need more help, you can easily choose a custom plan and get support designed just for you. The users who would benefit from V Shred include:
People who need help getting more definition.
People who want more support and guidance as they try to lose weight.
People who want the benefits of working with a personal coach at home.
Anyone who wants one convenient place where they can buy recommended supplements along with workout apparel.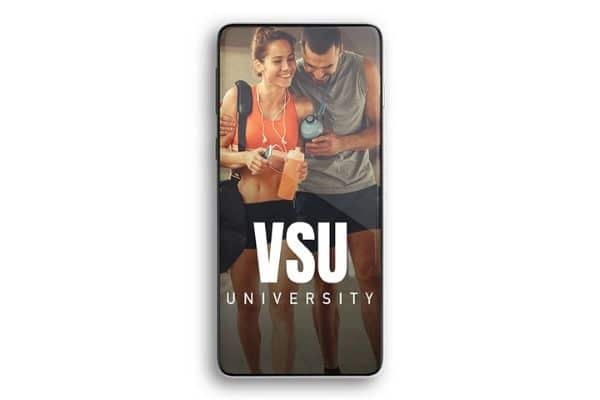 VSU offers custom plans through the V Shred University.
Other Supplements from V Shred
Greens: For people who do not eat enough vegetables. You use one scoop of the powder per day to get up to nine servings of healthy veggies.
Pre Workout: Take one scoop of this powder 30 minutes before working out. It can get you motivated to workout and boost your metabolism.
Post Workout: Mix a scoop of this powder with water to recover faster. The powder reduces the stress that the workout had on your body and helps you cope with pain.
BCAAS: Take it in the middle of your workout or after you cool down as well as before you hit the gym.
NEUROCTANE: Taking only two capsules per day improves your cognitive functions.
V Shred also has supplement bundles such as the Fat Loss Stack that help you burn more calories and lose more fat with the three included supplements. You will also find probiotic supplements and others that you can take daily. V Shred will recommend supplements based on your quiz answers.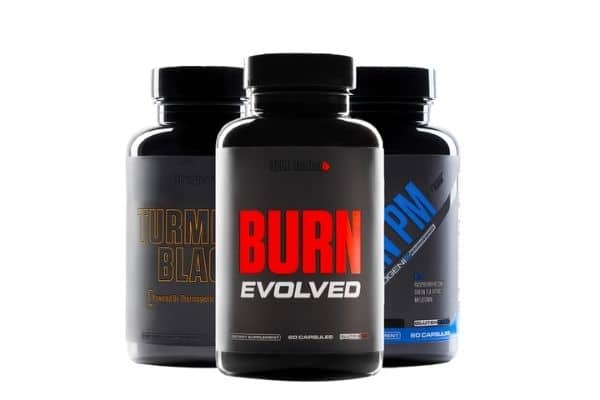 V Shred Clothing
V Shred knows that the right clothing can make you want to work out, which is why the brand now makes fitness apparel for women. Why settle for leggings that ride up when you squat or sports bras that offer little to no support?
V Shred worked with women to design clothing that meets all of their needs. You can find tops and bottoms that are suitable for the gym and everywhere else you go. Some favorites include:
Seamless Flex Sports Bra: Available in multiple colors, this bra also comes in different sizes. It provides all of the support that you need along with some extra coverage.
Breathe Zip Pocket Crop Jacket: You can stay warm when hitting the gym or running errands in this fun jacket. The cropped design lets you show off your midriff.
Ultimate Tank Top: Available in XS-XL sizes and three colors, this is the only tank top that you might need. The top is suitable for all situations and has a loose fit.
Breathe Zip Pocket Leggings: Designed to work with the matching cropped jacket, these leggings have a hidden pocket in the back. You can choose from different colors and sizes.
Weightless Jacket: Taking a jog around the block on a cold day is easy with this jacket. It has a breathable design to keep you from overheating and covers your entire upper body.
Essential Pocket Short: Why deal with thick leggings on a hot day when you can wear a pair of these shorts? They stop just below your upper thigh and have a hidden pocket for storage.
High Waist Leggings: You get more coverage with these leggings than you do others because they come up and over your belly button. They also lift your butt and can make you look more toned.
Asymmetric Strappy Bra Top: Who says you can't look hot when working out? This bra has a thin strap on one shoulder and two matching straps on the opposite shoulder to help you show off your gorgeous skin.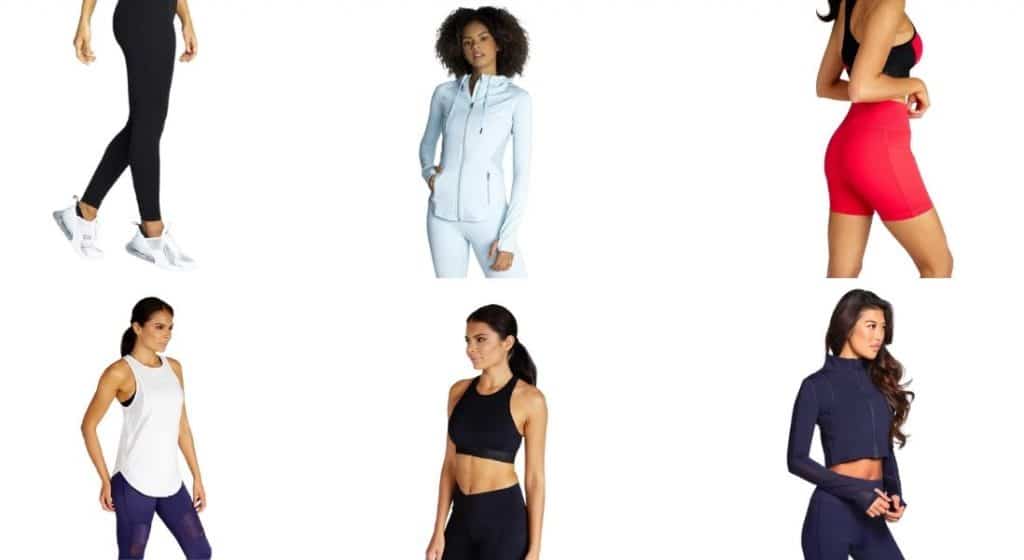 Should You Buy It?
The top reasons we think you should buy V Shred products and sign up for a program include:
The program quiz looks at many lifestyle factors to determine which program would benefit you the most.
You can pay for a custom program and/or buy one of the other programs to build healthy muscles or lose weight fast.
Though V Shred lets you sign up for a university program and become a subscriber, you also have the option of buying a single product such as a supplement powder.
The trial offer lets you try V Shred and get a custom plan for only $1 before you become a subscriber and pay $20 per month.
V Shred offers plans that range in price from around $50 to $150 that will fit all budgets.
You can choose from supplements in tablets that look like pills and powders that you mix with water, but the brand also lets you get diet and exercise help without buying supplements.
Depending on the program that you choose, you should see results within the first two months. Many customers lost a minimum of 10 pounds in two months.
If you decide to go in a different direction and no longer work with the brand, you can cancel your program. You also qualify for the 30-day money-back guarantee.
V Shred now sells workout apparel for women that can keep up with the most demanding of fitness routines.
Cons to Consider
I could not write a V Shred review without going over some of the brand's complaints and cons. Though the brand has accreditation with the Better Business Bureau, it has a more rating with more than 400 complaints as of August of 2021. Customers said that the website pushed them to buy more products than they wanted and told them that products were on sale when they were still full price.
Others found that V Shred charged them for their monthly programs, even if they canceled within the stated time frame. Some of the other issues to consider before you buy from V Shred include:
Some lost no weight or even gained weight while following a V Shred program.
V Shred offers little information online. When we clicked on the programs to learn more, the site directed us to a video that didn't answer my questions. The same video shows up when you click on most products.
Most of the supplements do not use unique formulas and are available from other sources for less.
Many V Shred programs include similar exercises or information.
Where to Buy
You purchase V Shred if you click here. Our link takes you right to the homepage where you're only one click away from starting the quiz. You can breeze through the questions within a few minutes and sign up for the trial.
This requires that you add a payment method to your account. V Shred charges you $1 for the first month and lets you decide if you want to stick with the program or drop out. If you remain in the program, you pay only $20 every month.
Another reason to use our link is that you can take advantage of the sale prices and discounts. V Shared has deals for new customers where you can save $10 to $20 or more on a bundle that includes multiple supplements.
The site often runs sales that give you free gifts when you buy certain items or free shipping. We also recommend using the site to find stylish workout gear, including leggings and jackets. The V Shred size chart helps you find the size that you need in all of the clothing the site sells.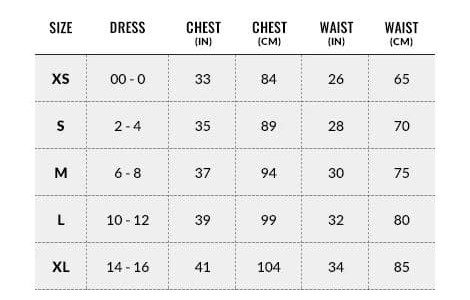 Competition
V Shred is unique in that it combines both fitness and diet help in one easy-to-use program. You should compare V Shred to the competition to see if a similar program is a better fit for you.
Daily Burn
Daily Burn can help you tone up and lose weight without feeling bored it offers hundreds of workouts that you can do at home. You get one month for free and can stream videos to your Roku and similar devices.
If you're on vacation, you can access Daily Burn through your tablet or another mobile device. Daily Burn gives you the option of working out with others in group sessions or on your own and has fun videos for those who love yoga and running.
Openfit
Openfit lets you find a personal trainer who will work with you online. When you sign up, you get a free trial to see how it works. You get access to online workouts and exercise videos that help you burn calories or tone up. Every personal trainer who works with the site films videos that you can stream to most devices.
As a bonus, you get an app that helps you track all of the meals that you eat and plan your meals for the next week. Many Openfit users lost 10 pounds or more in two months or less.
FOR ME
FOR ME offers online workouts that let you exercise with some of the top personal trainers in LA. You can join a dance class and burn calories as you learn some new moves or join the boxing class and pick up a few self-defense moves. Other classes help you strengthen your core and do some cardio or meditate and practice yoga.
Obe Fitness
Obe Fitness offers dozens of online classes and recommends that you take five classes per week, including two cardio classes and three strengthening sessions. Some of the classes incorporate ballet movements and help you get a long and lean look.
Other classes help you burn more calories in 60 minutes or less. Obe Fitness also has classes for kids who want to get in shape as well as pregnant women and women who gave birth recently. You qualify for a free trial when you sign up that lets you experience some of these classes.
Final Verdict
Though I recommend V Shred use caution before you sign up. Don't ignore the negative reviews that the brand has online or its low rating with the Better Business Bureau. Many were unhappy with the programs and found that they could get similar supplements from other sources for less.
Some customers had problems with the brand's service department, which refused to grant their refund requests. You can see all of the cons of V Shred in the section above.
Despite those issues, I found that V Shred delivered on its promises. If you need a diet and exercise plan that fits your lifestyle, go with V Shred.