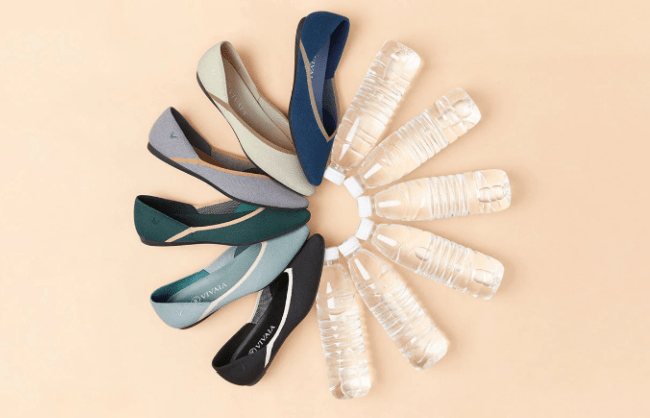 What Is Vivaia?
Vivaia is an online shoe store that sells professional, minimalist styles with a sustainable mission. Founded in 2020, Vivaia dedicated its brand to sustainability and corporate social responsibility. The shoes themselves are made from recycled plastic bottles formed into comfortable, breathable material.
Over 1,800,00 plastic bottles have been used to create Vivaia shoes. The brand is becoming extremely popular with women who wear flats on their online site and on social media. The zero waste company sells V-cut flats, ballet flats, ankle boots, loafers, and more. They offer more traditional styles, as well as fun, unique patterns.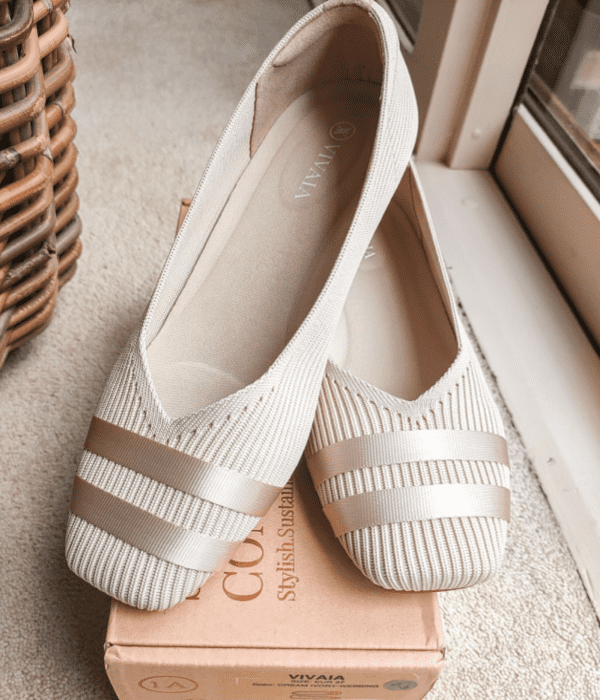 PROS
Extremely comfortable
Professional look
Breathable
Machine washable
Large selection of styles
CONS
Need to be frequently cleaned
Not equipped for bad weather
Can be rather expensive
Can cause blisters on the heel
Only sell flats
BOTTOMLINE
Vivaia's mission is to provide comfortable, breathable, ethical, business-professional footwear to women. The brand specializes in creating a wide assortment of traditional flats.
Vivaia Features
Cost roughly $69-$150
Flexible material that folds to your foot
Easily washable by hand or machine
Large variety of colors and prints
Sustainable footwear
Vivaia Products
Aubrey Round Toe-Patterned Loafers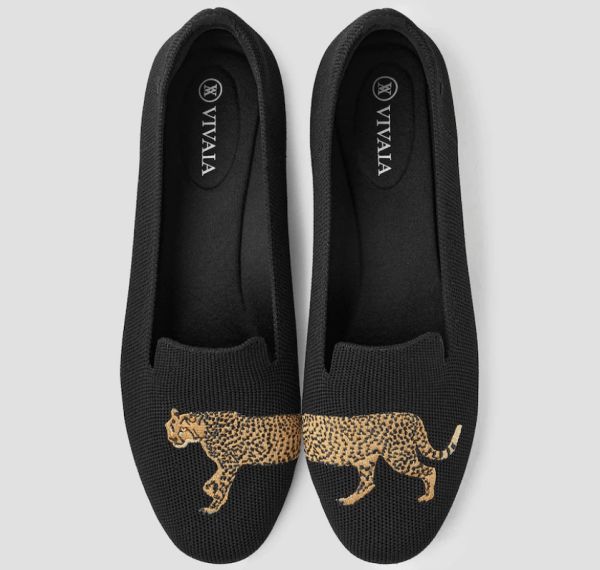 The popular Aubrey Round Toe-Patterned Loafers retail for $97. They come in a variety of unique styles featuring leopards, bees, dogs, cats, and other animals. These breathable, mesh-type shoes look professional, yet unique.
Margot Square- Toe V-Cut Flats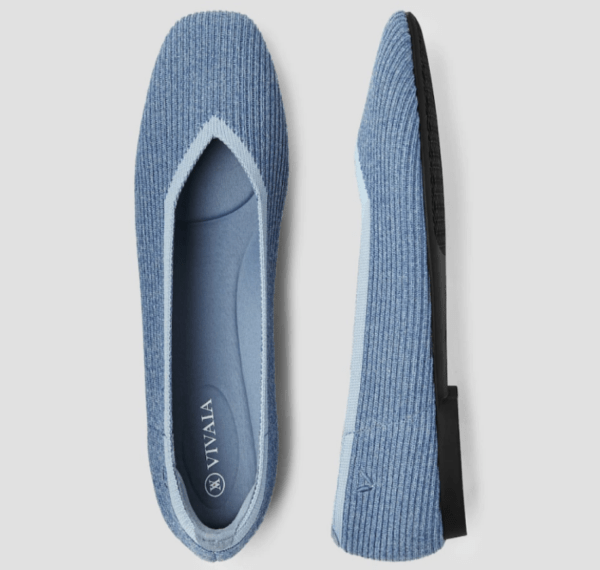 These square toe flats retail at $97 or $139 for hemp options. The very professional, minimalist flats come in a wide variety of solid colors, as well as a few unique patterns. These shoes are intended to be extremely comfortable and breathable.
Ryan Water Repellent Chelsea Boot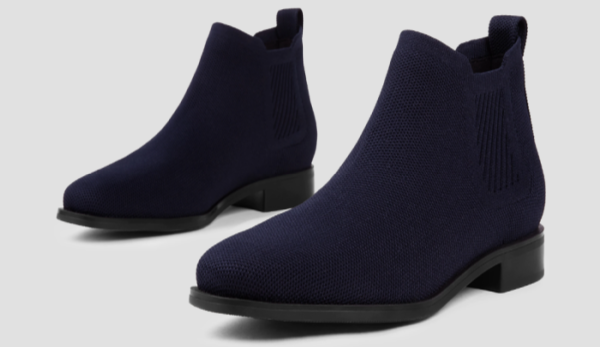 Vivaia has recently extended their selection to include boots. While many of their flats are not great for wet weather conditions, these ankle boots repel water. The boots currently only come in neutral tone, solid color options.
How Can You Use Vivaia Shoes?
Vivaia flats are a great option for the modern business woman, anyone meeting with clients, or any event where you may wear business casual attire. If your feet often hurt when wearing heels or flats, these professional shoe options are a great solution. They mold to your foot, have a mesh material that is moisture wicking, and have comfy soles. People who care about sustainability and ethical standards will love these shoes due to their use of recycled plastic bottles. These shoes are also great for anyone who works on their feet, has to commute, or walks a lot on their day-to-day.
Where Can You Wear Vivaia Shoes?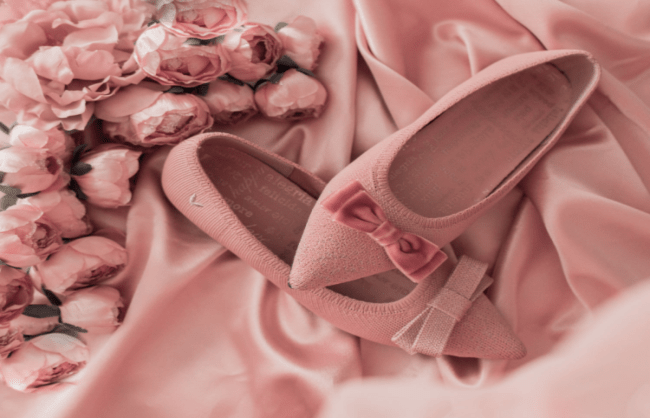 Vivaia shoes are perfect for any woman who is looking for more comfortable business casual shoes. Some examples of women who may benefit from purchasing Vivaia shoes include:
Women who live in cities and have to commute to work by foot
Women who are on their feet, meeting clients, and moving locations throughout the day
Those with foot pain from heels, boots, or flats
People who hate the sweat that accumulates in normal flats
Those looking for a more sustainable shoe brand
Women who are looking to add more business, casual, or professional, everyday shoes to their collection
Who Are Vivaia Shoes For?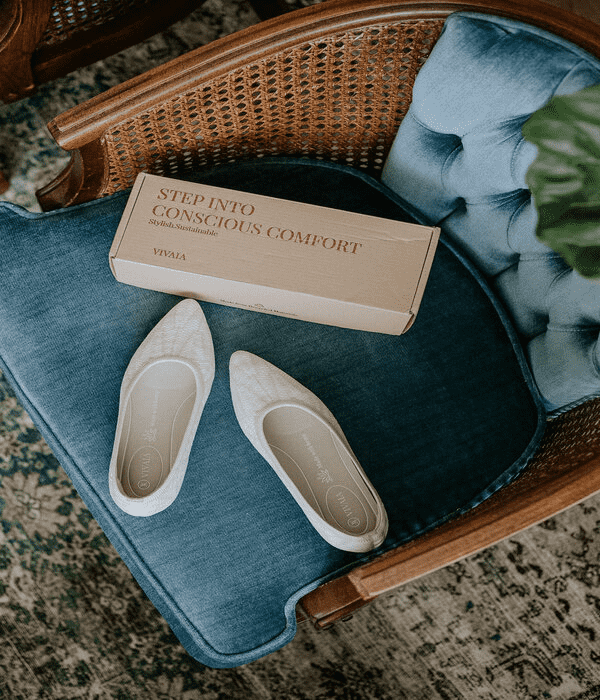 Vivaia shoes are the perfect solution for women who want a more comfortable, breathable version of the classic ballet flat. Vivaia offers unique colors, styles, patterns, and selections for professional shoes. If you often have foot pain, breathability issues, or any general discomfort in work shoes, Vivaia was made for you!
Vivaia works hard to give back to the community with their zero-waste and recycling initiatives. You can feel good about spending money at this company, while treating yourself to a more comfortable shoe for the office. These shoes are great for work, dinners, events, or running errands around the city!
Should You Buy Vivaia Shoes?
In my personal opinion, if you like the style of ballet flats but hate the issues that come along with them, Vivaia is perfect for you. This company exceeds expectations with comfort, durability, easy cleaning, sustainability, breathability, and style. Vivaia shoes have a very classy, yet modern appeal, and they are easy to style with virtually any outfit.
Whether you are wearing jeans to a brunch, or have a meeting with your boss, Vivaia shoes offer comfort and confidence. While there are many flats on the market, you can rest assured that Vivaia shoes are high quality, comfortable, and ethical.
Cons to Consider
While these shoes are incredible on many fronts, there are still cons when purchasing any product. Some of the negative aspects you should consider before purchasing are as follows:
Made in China
Rather expensive
Maintaining clean Vivaia shoes can take maintenance due to the mesh
Shipping can take several weeks
There is no number to contact a service representative directly
Where to Buy
The only places to purchase Vivaia shoes are on their website and on Amazon. While Amazon may not offer all of the Vivaia products available on their site, they can often guarantee faster delivery. If you are in a rush to get new work shoes, I would recommend purchasing from Amazon.
If you are more worried about style and selection and can afford to wait a few weeks, I would suggest shopping directly from the Vivaia website. This ensures that you will have access to all styles, sizes, and sales.
The Competition
Rothy's Flats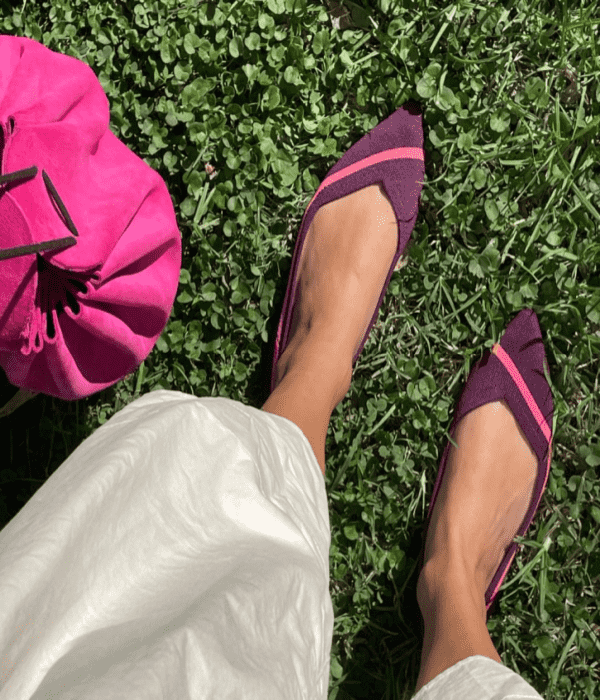 Rothy's award winning flats are said to be some of the most comfortable on the market. Running slightly more expensive than Vivaia, Rothy's flats retail at around $140 on average. The brand has acquired a cult following that swears by the washable knit material. Rothy's shoes are also made from recycled materials created from recycled plastic bottles. The brands are incredibly similar.
Margaux Flats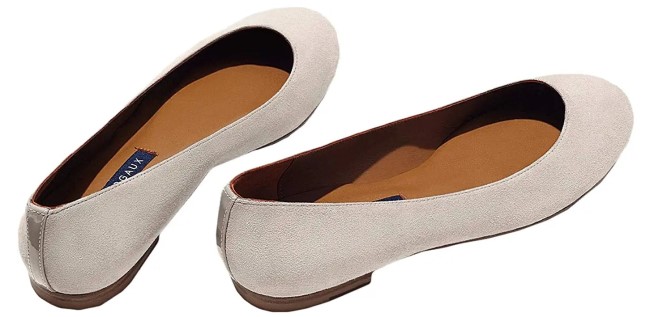 Margaux flats fall on the higher end pricing range of ballet flats. The shoes are made in Spain using fine Italian leather. The shoes have been incredibly successful, offering many best sellers. The cushy foam padding on the inside of the shoes is a fan favorite feature. You can even personalize these shoes with monograms or prints.
Flattered Flats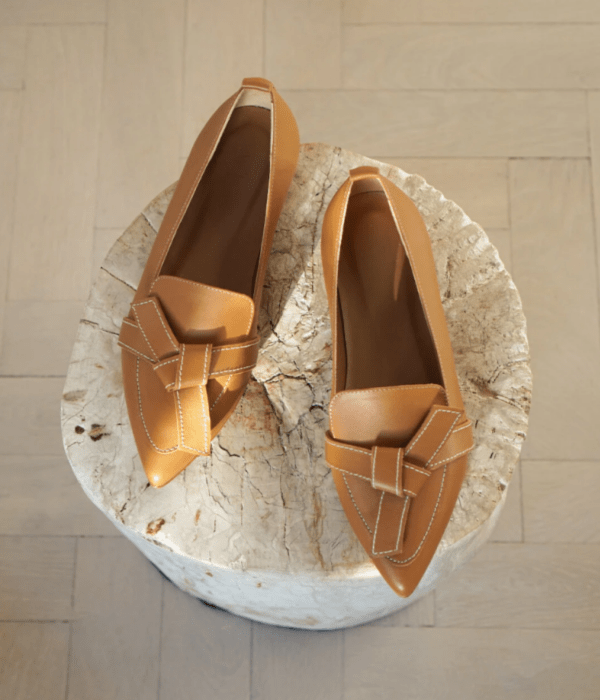 Flattered flats are a designer flat brand that retails for around $200. These modern, yet professional flat options have a rounded toe with statement finishes. They are rated on Forbes as the best flat for working a 9-5. They match with outfits year round and are incredibly high quality.
Final Verdict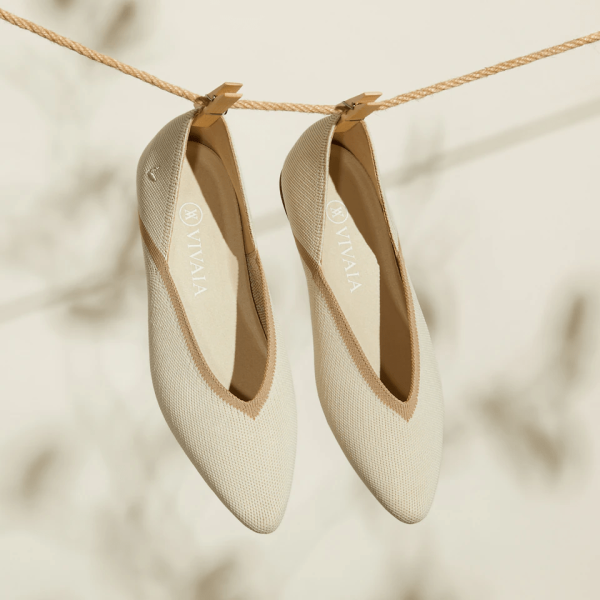 While I do believe Rothy's and Vivaia are virtually the same brand in terms of style and sustainability efforts, both are a great option. Any woman working a 9-5 knows how important foot comfort is. If you are sick of sweat, achy feet when wearing flats, it's time to invest in Vivaia. You can treat yourself to a more comfortable daily shoe option, while also helping the earth by using flats made from plastic bottles that you know create zero waste!
Resources and Further Reading