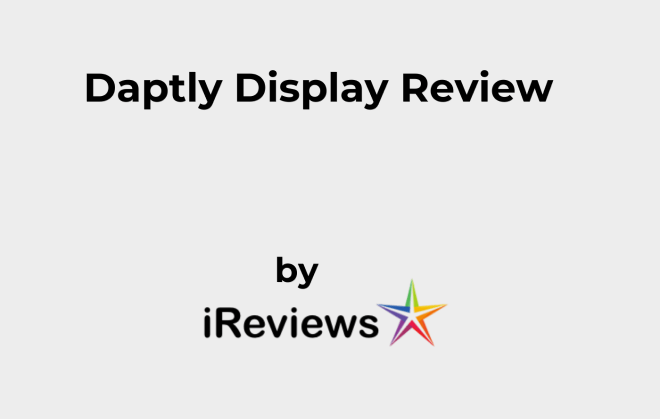 5
Imagine waking up in the morning and having all your smart home devices connected through an intuitive mirror,discretely hung in your bathroom or living room. With a simple hand swipe, you instantaneously turn on a picture frame display that gives you the latest news and traffic report prior to heading to work. Introducing the Daptly Display – a gesture and voice controlled mirror/picture frame that manages your life.
As a personalized dashboard armed with voice recognition technology, the Daptly Display mirror recognizes who is in front of it and instantly caters to their preferences. Whether it's connecting to an early morning iPod NPR newscast, traffic updates before heading out to work, or displaying last night's sports scores, Daptly personalizes the experience for each user.
By integrating all of your home's IoT devices and using the built-in Amazon Alexa personal assistant feature, you can instantly take control of your home through the Daptly Display. From a simple swipe to begin the interaction or saying, "Ok Daptly" – you instantly wake up a content portal tailored to your interests. Just ask Daptly to play music, hear the news, check the weather, or set your Nest Thermostat to 72-degrees.
Both the Daptly mirror and picture frame have a custom coating providing optimal reflectivity in front of a "crystal clear display." With over 50,000 stock images available or the option to upload images from your device, you can turn the Daptly picture frame display into a beautiful piece of art. The mirror can stream live videos or keep a scrolling ticker tape of stock prices without compromising its functionality as a mirror. According to the company's website, "the fog resistant coating ensures that your display is always crystal clear."
By integrating all of your IFTTT devices through Daptly, you have the ability to control your smart home in the most intuitive way imaginable. From gesture commands to building custom routines, you can group activities together. For example, you can program Daptly to turn off your Philips Hue light bulbs at the same time, lower the temp on your Nest Thermostat, or activate your Sonos speakers the moment you ask Daptly to play music.
Arguably one of the coolest features the Daptly Displays have to offer is the built-in video chat and intercom technology. Capable of chatting with up to four people at the same time, participants can join the discussion using their own Daptly Display, via Skype, or through an Android application. If you work from a home office, simply ask Daptly to connect with the people in your contact list and turn your mirror into an interactive conference room.
Since Daptly is fully-equipped with Amazon Alexa digital assistant software, you have access to over 1,000+ skills that exist in the cloud. This means your mirror or picture frame will only get smarter the more you interact with it. With a full arsenal of Android/iOS applications at your disposal including IFTTT, Fitbit, Hue, Sonos, Nest, Spotify, Google iCal, you can hang one of the most revolutionary smart devices right in your bathroom.
PROS
23″ LED-backlit display
Anti-Glare Display
Amazon Alexa Integration
iOS/Android Compatible
Video Chat & Intercom
Gesture & Voice Control
Easy Integration