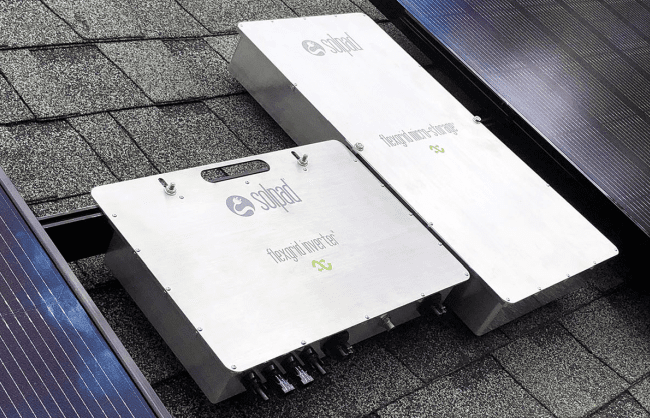 Created for the modern smart home, SolPad™ is an integrated solar panel that can speak to you. SunCulture Solar Inc., a California based start-up, designed SolPad to revolutionize personal solar power. Christopher Estes, SolPad's CEO and Chief Product Architect, stated in the company's September 22nd press release: "SolPad makes solar even more accessible for the majority of the global population and its growing energy needs, without the costs of building expensive grid infrastructure."
By combining breakthrough battery storage, an innovative inverter system, and intelligence software, SunCulture created an integrated device that is less expensive, more powerful, and easier to use than any solar power system on the market today. The SolPad can be conveniently positioned on your rooftop and connected to an outside power outlet. All of the systems' components are carefully engineered to speak to each other and communicate with the homeowner simultaneously. The SolPad empowers its user to gain control of their energy usage – enabling them to reduce their household carbon footprint.
This is a highly sophisticated, super safe, solar powered system. Each solar panel is its own energy hub that is completely self-sufficient. If you connect these solar panels together, you're building a SolPad empire that stores solar and grid energy with solid-state battery technology. Considered to be safer than lithium-ion batteries, "each device is equipped with its own 'solar micro-storage,' or built-in battery storage at the panel-level, and the solid-state-low-voltage design is optimized for safer rooftop operation."
Three proprietary components power the SolPad and make this personalized energy system truly amazing. First, the Flexgrid inverter integrates the built-in micro storage, allowing for optimal power efficiency. The Flexgrid is responsible for detecting environmental changes and switching from sun power to local utility grid power. On a cloudy or rainy day, the Flexgrid can switch its power source to local grid power. By pre-setting high-energy use times in your house, the SolPad Home will switch to stored battery power, then switch back to the grid power when energy rates are low. If the ability for the Flexgrid to switch intuitively from one power source to the next isn't impressive enough, it will also detect when there's a power outage in your home. After disconnecting itself from the grid, SolPad transforms into its own solar micro-grid that will generate power to specific lights and appliances – keeping them running even during a blackout.
The SolPad Home Connect is an easy-to-assemble wireless system that connects your solar panels together. Connect is SunCulture's brilliant way to make the solar panel installation process a seamless one. With a 50% reduction in total installation and energy storage costs, SolPad's Home Connect system solves one of the biggest issues with homeowners moving forward with solar panels: the set up and installation process.
SolControl is SolPad's Internet of Things (IoT) energy management platform. Controlled through your smartphone, the SolControl is a software solution that integrates all of the solar energy via an automated energy management system. In other words, it is the app that controls your home's energy usage. SolControl does two things really well: It provides homeowners with energy usage data and suggestions to maximize energy conservation; and two, it manages the distribution of solar power to individual appliances and specific rooms, whether that's your fridge or your living room.
From its innovative inverter system changing to battery power during peak usage times to the intelligent software providing homeowners with real-time energy usage information, the SolPad epitomizes disruptive technology. This is more than just an all-in-one integrated solar power device – it's your energy hub. With built-in tap recognition software, getting the latest update on last month's energy consumption is as easy as tapping anywhere on SolPad. Since the SolPad is its own powerful micro-grid, the solar device is perfectly suited in areas where both electricity and Wi-Fi are not readily available. Whether it's a construction site or a remote area in a developing country, the SolPad meets the demands of any power situation.
PROS
Bluetooth Smart Wireless Technology
Innovative Inverter System
Breakthrough Battery Storage
Intelligent Software Program
Two Universal Outlets
Three Fast-Charging USB Ports
Built-in Tap Recognition Technology