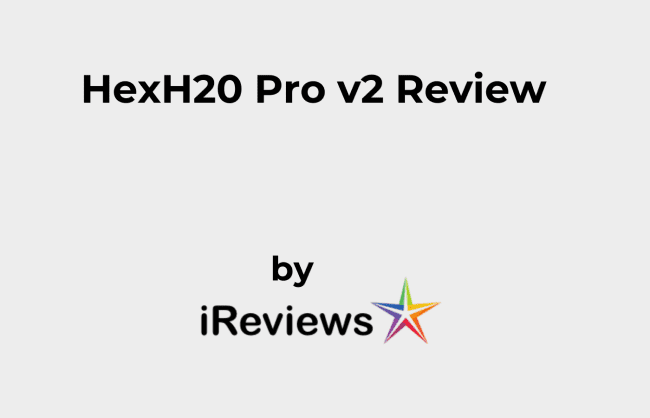 1
Renowned for their waterproof multi-rotors, QuadH20 has just unveiled its all new HexH20 Pro V.2 drone -and it's absolutely incredible. Armed with a state-of-the-art DJI N3 intelligent controller and an advanced propulsion system, the newest HexH20 Pro version is poised to completely disrupt the drone industry.
Powered by the intuitive DJI Go App, users can control HexH20's entire flight pattern from their iPad. With a range up to 3.5 km and fully-equipped with DJI E800 motors and 13″ quick release props, you have a high-end aircraft with a ton of upside. From its quick release 3″ legs designed to land on rough terrain to the sealed waterproof body, QuadH20 engineered one of the most versatile aircrafts on the market.
As for its compatibility, the HexH20 can be customized to carry payloads or transformed for aerial surveillance. Capable of attaching additional devices using the Channel Expansion Kit which includes the payload release system, you instantly have a rugged weatherproof aircraft designed to carry loads of up to 2kg.
The HexH20 Pro uses an advanced Lightbridge 2 Flight Controller that syncs with the DJI Go App. This powerful combination allows users to operate HexH20's 4K X3 camera/gimbal with a range of up to 5km.
The DJI Go App is a highly intuitive interface that lets users auto takeoff/land, swipe to fly, start/stop recording, activates video playback, capture stills, and controls the flight simulator – all from your tablet.
Capable of streaming live high-definition video feeds to any device, the DJI App lets you experience panoramic views captured by your onboard camera. This allows users to capture footage on their own terms, whether it's controlling the shutter speed or the aperture.
The HexH20's camera is mounted on a 3-axis gimbal that speaks to the intelligent flight controller. Whether it's angular velocity, momentum, inertial force, GPS data – the X3 camera is always adjusting to make sure every shot taken is steady and crystal clear.
"The camera operates at a controlled speed of 120-degrees per second for tilt, 180-degrees per second for rotation." With 0.03 degrees of accuracy, you get super steady, professional footage every time your drone takes off.
HexH20's flight patterns and intended application are limited only by the operator's imagination. Whether it's using Auto takeoff and landing with just a simple swipe, tracking the drone's heading using an interactive map, or setting a new home point by activating Return to Home, each mode is designed to cater to your intended use.
Backed by a powerful HD image transmission, the high-tech Flight Controller is designed for greater flight distances. With a range of up to 2.1 miles (3.5 km), you can reliably transmit HD-quality video to smartphones, tablets, desktop computers, and digital TV's from the next town over.
If safety is a concern with range, the HexH20 Pro V2 comes with Dual IMU Redundancy and a built-in BlackBox. According to QuadH20's website, this means that "the N3's robust flight control algorithm detects IMU failure during flight, automatically switching open to a backup unit while maintaining flight control."
As an added layer of safety, the HexH20's 8GB BlackBox records details from every flight – giving operators the option to "monitor flight data and fine-tune the aircraft in real-time."
QuadH20 suggests using the Ground Station Pro companion app as a way of planning HexH20 drone flights. The free app takes pictures at preset waypoints, has an interactive precision map feature, and most importantly, a virtual fence which "locks in the aircraft's height and speed within a destination area."
The HexH20 comes with all of the bells and whistles a professional drone operator loves to see. The top-of-the-line flight and image technology does come with a price, however.
But if you're someone that plans on using the HexH20 for commercial application; ie, aerial imagery, architecture, precision agriculture, search and rescue, safety control – the return on your investment will be realized almost immediately.
PROS
State-of-the-Art Flight Controller
Advanced Propulsion System
Quick Release Legs
Buoyancy Aids
Folding Arms
Sealed Waterproof Body
4K Camera/Gimbal
Live HD View
Intelligent Flight Modes