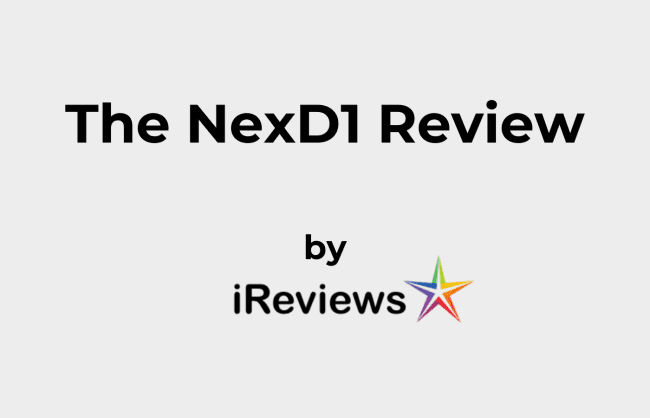 3D printers are an ever-expanding market of experimentation and new methods. With so many companies big and small working to try and make an impact, it's interesting to see how things unfold for the smallest side of these products.
Next Dynamics made a promise to produce affordable yet, high-end 3D multi-material liquid jet printers that can beat out any of the lower-end competition of the time.
Whether you're a small business owner or a large-scale industrial manufacturer, the idea presented is that NexD1 would be able to work for your business. What are the exact details behind this product though, and do I think you should look further into it?
NexD1 Features
The main draw of the original proposal for the NexD1 was that it would be capable of printing multi-material prototypes with up to six different materials at the same time. This would give a large selection of materials to work with in making 3D-printed items.
From printing circuit boards to cutting special resins, NexD1 uses 3D printing tech called PolyJet. This would allow makers to integrate electronics into their industrial designs. According to the company, the NexD1 prints fully functional circuits exactly like in a regular PCB and places them in any 3D configuration with your design.
This all sounds incredible, but take it with a grain of salt in my opinion. 3D-printers work wonderfully when everything lines up right, but I've always found that even the best made ones are prone to issues. Be ready to do some troubleshooting for any project that goes beyond the simple aspects.
NexD1 Design
Next Dynamics' 3D printer comes with a six-cartridge storage system with no digital rights management (DRM). What the company describes as a "large array of compatible 3rd party photopolymers" is also added on. Interesting additions to say the least, and I will always appreciate anything that makes printer cartridges easier to use.
With built-in eco-friendly support materials, NexD1 finalizes 3D design prototypes with tap water instead of using other riskier materials. This eco-friendly design is a hallmark of smaller business creations, and if held onto is a good sign of the integrity of the product in the long term.
The biggest draw of NexD1 is its DigiJet Technology I mentioned earlier. Each one of NexD1's six pinheads focuses at a point of 10 microns. This can help create exceptional levels of accuracy in the printer.
The printheads have 200 liquid-jetting nozzles with a diameter of 5 microns, according to the company's website. "A pre-heating system ensures a super precise flow and accurate deposition of the material that gets cured by a wide and high powered UV-laser after each layer." Anything that makes the flow of production seamless helps here.
Since NexD1 has its own patent on its printhead technology and doesn't need to rely on Xerox or Ricoh, production costs are reduced making this one of the most affordable 3D printers. Cutting out the fat of production is one of the biggest problems with bigger printers, and generally causes the costs to not match the quality of the product.
Final Thoughts
From printing and combining six materials at once to slicing a low-resistant circuit with 10-micron precision, NexD1 has the potential to be quite an intuitive 3D industrial printer at an affordable price point. Armed with non-toxic water soluble supports materials and a rather large-scale build volume of 8 x 8 x 8 inches, this could make it one of the most preferred smaller-scale 3D printers.
No 3D printer is truly small, but getting the size down further to the point where you can more easily fit it in your company shouldn't be a feature that's sneezed at. Getting your hands on a NexD1 might be a little hard, though.
The elephant in the room is the way the company's Kickstarter might have gone dark. So, whether or not you will even be able to get your hands on one remains to be seen.
If the product comes out in full with all the promises that have been made then it will be a big splash in the 3D printer market, but that's bound to happen anyways. It's such a new technology still that innovation is happening all the time, and by just keeping your eyes open you will find so many deals out there.
PROS
Prints 3D, low resistance circuits
Ultra-high resolution
8x8x8 inch build volume
Onboard Slicer
CONS
Availability
2017 product
General early release product risks