45 Next Generation Learning Tools That Kids Will Love
As technology has evolved over the last few decades, so has the education sector, both in the U.S. and around the world. Using technology in the classroom offers a wide range of benefits, such as supporting teachers and providing more resources to help build skills, whether it be reading, writing, or mathematics.

Let's explore the most exciting educational learning tools for school teachers that have the power to make a noticeable difference in the classroom.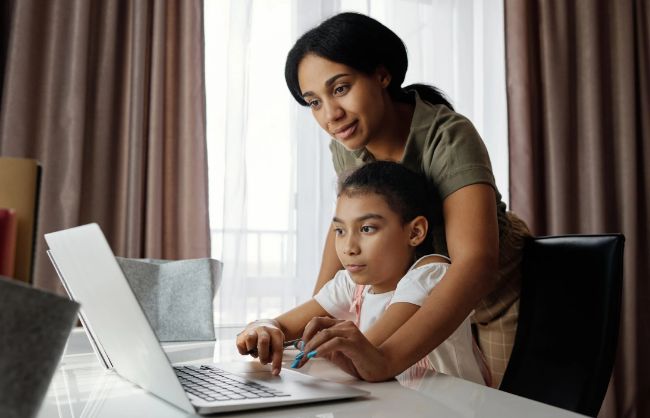 Best next generation tools and resources for school teachers
There's a wide range of tools designed to support curriculum and help teachers and students achieve their goals. These are our top picks for school students of every age, due to their impressive functionality and simple integration into the classroom.
Elementary school resources
Middle school resources
High school resources
5 tips to ensure success when using technology in the classroom
Mental Health Hotlines are emergency lines for those dealing with severe mental health issues. These are typically free and available at all times.
1. Make instructions clear
Kids may act like technology whizzes, considering 75% of parents have children who use tablets, but they may not be as competent as you'd think. Provide clear instructions for all websites and apps so students are on a level playing field and know how to access their lessons.
2. Engage student tech support
Two-thirds of U.S. parents surveyed say parenting is harder now than it was 20 years ago, due in large part to technology and social media. Many teachers feel the same way, so it's important to get kids engaged in helping with technology, rather than being distracted by it. Choose two or three hardworking students to serve as tech support, training them on tech tools ahead of time and giving them extra responsibility to support their classmates.
3. Encourage engagement
Educational tech programs should be a fun alternative to traditional paper worksheets and the same old lesson over and over. Use safe, engaging videos and blogs to open children's eyes to the world around them and help them relate to the curriculum in a more well-rounded, real-world way, which is an approach approved by the International Bureau of Education.
4. Move around the room
Studies show classroom physical activity helps students stay concentrated and motivated, and technology can be used to break things up, too. Whether it's moving kids around in stations for different tablet activities or having them all come to the front while you watch an educational video or play a game, it all helps with their educational experience. Teachers should also move around a lot when students are using tablets or laptops to make sure no one falls behind.
5. Monitor behavior
It's important to keep a close eye on students whenever they use technology. Considering the rise of cyberbullying – something 37% of kids ages 12-17 experience – all students should be reminded of the rules when they use a classroom tablet or computer. Be proactive about professional and courteous internet use and how to treat classmates with respect both in-person and online.
See our product reviews