01 Dimensioning Instrument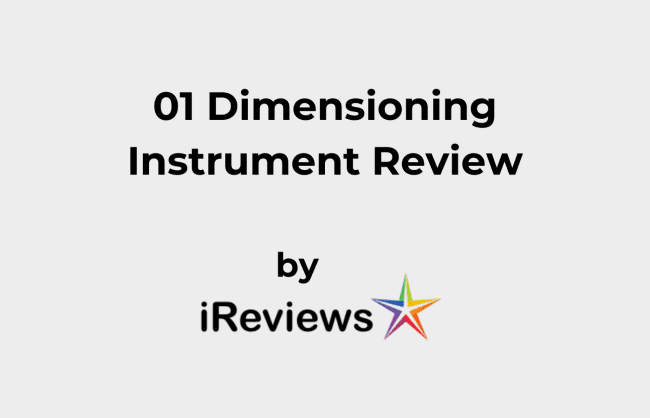 1
InstruMMents, creators of Misfit Shine, has developed the world's first wireless measuring tape. Capable of capturing three-dimensional measurements as it rolls over flat or uneven surfaces, 01 looks like a high-tech wand that doubles as a writing instrument. According to a recent TechCrunch article, CEO Mladen Barbaric said, "there is a dire need to rethink how we capture and use dimensions. Measuring tape, for example, hasn't really changed since its creation 1860."
With an accuracy of up to 0.1 mm, the 01 measuring device uses a proprietary gear and magnet sensor system that "reads rotations and revolutions." Since it's able to capture dimensions of any object, 01 is the ideal gadget for designers, engineers, architects, tailors, carpenters, etc. InstruMMents describes the 01 as "The most convenient, most intuitive way to capture and use dimensions every day." You can just run this pen-like device along the contours of a couch and receive instant dimensions, in either metric or imperial, directly to 01's companion app on your smartphone.
Whether you're an interior designer looking to maximize wall space in a studio apartment in NYC or a carpenter taking measurements prior to a kitchen remodel, 01 allows you to instantly label sets of dimensions using InstruMMents' intuitive companion app. You can even roll the 01 pen along with a set of blueprints and seamlessly log, convert and share the dimensions through your mobile phone.
If you're in the trades and are meeting a client for the first time to take measurements, there's no better way to look like a high-tech hero. With a simple one-hand roll, any object inside your clients' home, whether it's a faucet back splash in the bathroom or the crown molding in the dining room, can be instantly measured, converted into the unit of choice, and then shared with your client via SMS, e-mail or Facebook. This is perfect for a General Contractor wanting to share measurements with his or her clients or subcontractors (plumbers, electricians, masons, etc.) – making sure everyone is on the same page prior to the start of a project.
InstruMMents' 01 device is not isolated to professionals working in the trades. Whether it's hanging pictures equidistant from one another or figuring out your inseam length prior to making an online suit purchase, 01 is designed to make the measuring process as simple as possible. Since 01's companion app has social media sharing capabilities, you can even use the device to check your kid's height, attach a picture, and share it on Facebook with family and friends.
With close to $200K raised from its Indiegogo crowdfunding campaign and a December 2016 ESD, this may be the perfect high-tech gift for the holidays. Constructed from the highest quality, German-made ink cartridges, and twist mechanisms, InstruMMents set out to make not just a smart measuring device but also a superior writing instrument. Whether you want to personalize your 01 with an engraved signature or add the Saffiano protective sleeve to the order, this is the perfect gift for those who want to capture dimensions in the coolest way imaginable.
PROS
Mag Roller with Replaceable Ring
Bluetooth Smart System
Carved in Aluminum and Steel
Pressurized, Precision Ink Refill
Up to Six Month Battery Life