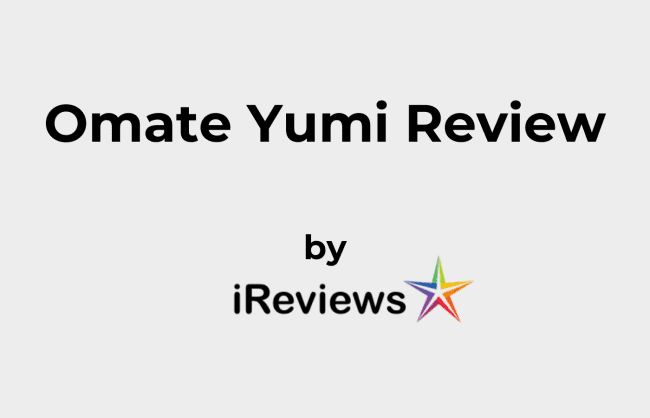 2
Omate, the California-based hardware and software designer of IoT products, has created Yumi – the world's first family robot that connects to Amazon Alexa's Voice System (AVS). Whether you want a personal assistant, music hub, smart home control system or surveillance camera, Yumi seamlessly integrates with over 3,000 Alexa apps. As your in-home information portal, Yumi can provide you with real-time news updates, sports scores, weather – you name it.
From asking to shuffle a playlist from Pandora to requesting that the "heat be turned down by five degrees," your wish is Yumi's command. With five embedded microphones and a front camera controlled by a companion app, you have an instant home surveillance system capable of not only moving around your house but listening to it as well. Housed in Yumi's tiny robot body are powerful wireless speakers audio certified by Arkamys – allowing you to crank a Spotify playlist or adjust the early morning traffic report to your listening preference. Capable of either connecting to your TV via HDMI or browsing the web, the only thing the Bluetooth compatible Yumi needs is a home Wi-Fi network.
As for its stature, Yumi's is an 11.5-inch tall mobile robot with a head that features a 5-inch 720p touchscreen. Powered by Android, Omate's mini-robot is fully customizable allowing developers access its open interface – not to mention an AI portal located on top of Yumi's head. Developers are able to test their own applications or add to Amazon Alexa's ever-growing list of cloud-based skills. The sky is the limit as to what Yumi will be able to do over the next few years.
With over two million Android apps and a full integration with Amazon Alexa, your family will have a powerful home companion capable of differentiating between voices. "We built the Alexa Voice System so companies like Omate could bring their customers truly magical voice experiences," said Aaron Brown, Director of Amazon Alexa. Yumi's front HD touch color display is ideal for family video calls, casting Netflix movies, or browsing the Internet. Yumi is pretty much an Amazon Echo but with a highly intuitive display, HD camera, and connects with other IoT smart home devices.
Yumi is as powerful as your smartphone with a 1.3 GHz quad-core Cortex-A53 processor, 1GB of LPDDR3 RAM, 8GB of onboard storage, dual-band Wi-Fi, Bluetooth 4.0, and HDMI port and a Micro-USB port. The only knock on Yumi is its lack of mobility. Although designed to move freely around the house, leading review sites have confirmed that Yumi's mobility is isolated to turning when you talk to it. That would be pretty rude if Yumi didn't at least give us some eye contact mid-conversation. Without built-in object avoidance or drop avoidance sensors, you have to keep an eye on Yumi before it nose-dives off your kitchen counter top.
Outside of the small tweaks with mobility, Yumi is a truly innovative family robot. With its full Android developer ecosystem and its connection to Amazon's Alexa Voice System, Yumi stands to gain momentum as one of the "must-have" family robot's of 2017.
PROS
Connects to Amazon's Alexa Voice Service (AVS)
Arkamys Audio Certified
HDMI TV Connection
Bluetooth 4.0
Over 3,000+ Alexa Apps
Video Calls via VoIP Apps
Surveillance CCTV
Smart Home Connectivity
Full Android/Developer Friendly
CONS
Lacks Object Avoidance and Drop Avoidance Sensors
Lacks Mobility