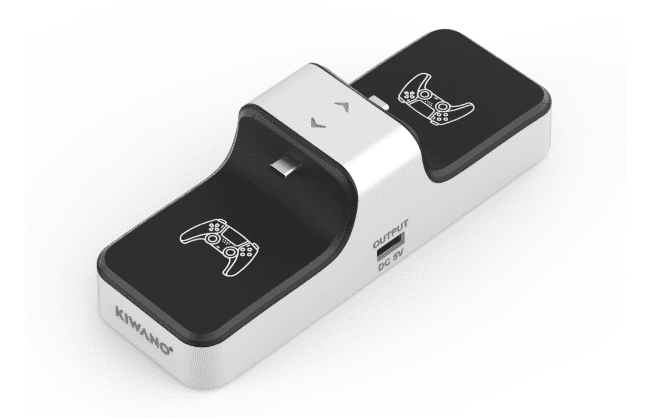 6
Kiwano's mission is to "revolutionize electric rideables" and since its unveiling of its impressive one-wheeled K01 electric scooter, it has done just that. Capable of a top speed of 20 mph and a 20-mile range on one full charge, the K01 is one of the most unique motorized ridables on the market.
Performance
From its lightweight carbon fiber frame to its powerful 1,000 Watt motor, Kiwano's micro vehicle is designed for the ultimate riding experience. Whether you live 30 minutes away from town or need to tackle the hills of San Francisco, this urban commuter comes equipped with a state-of-the-art shock suspension system and can tackle 35 degree inclines.
"The future of transportation is electric and the rapid development of electric motor and battery technology in the last decade means there is now an opportunity to develop some truly remarkable devices," CEO Oliver Evans said in a recent interview with New Atlas.
Rideability
With a max weight load of 550 lbs, the Kiwano K01 is built for "natural responsible body control" and constructed out of premium high-quality materials. The self-balancing mono-scooter is equipped with a patented drive system that includes a custom-designed wheel hub motor, two rider mode options (Pro & Novice), and an Autodeck Smart Control System for optimal street performance.
User experience seems to be mixed though. It seems that there's definitely a learning curve to this scooter, but once you get it it feels very natural. I would suggest wearing a protective helmet and some knee pads on your first few rides though.
Durability
From its super-durable frame system down to the fireproof battery case, the Kiwano K01 has been engineered for rider safety and designed for longevity. Constructed from Flexi-polycarbonate, carbon fiber and zinc alloy materials, the K01 is backed by a one-year manufacturer's warranty and is both IP54 weather and scratch resistant.
Choosing only the best safety features, Kiwano decided to power its electric vehicle with a UL 2271-certified LG battery cell encased in a fireproof safety shield.
"We're very much a premium product, and we're aiming to develop the brand into the very top end of the market. That's why we're using the best batteries (LG) and using premium materials (carbon fiber) so we deliver something that's durable and that people will get plenty of use and enjoyment from," Evans said.
Technology
Armed with a 232.2 Wh long-range LG battery pack that lasts one hour on a full charge, the K01's high-torque custom motor relies on an innovative energy system. Kiwano ensures its electric scooter is performing at optimal levels with consistent updates to its firmware – keeping both the motor and battery integrated with the latest software upgrades.
Design
The Kiwano k01 looks like nothing else on the market. Resembling a pogo stick with a wheel, this device is sure to catch the attention of anyone who sees you riding by.
The K01 is outfitted with a programmable multi-colored flashing LED ensemble that keeps the scooter illuminated during night rides. The rider has the luxury of an LCD display giving instant access to rider modes, speed, battery levels, and odometer info.
Equipped with a GoPro compatible action camera mount, Kiwano designed its micro vehicle for capturing your next outdoor adventure.
Connectivity
As previously mentioned, the K01 is built for adventure and is completely operable wirelessly by connecting to an iOS/Android smartphone app. Backed by geo-tracking technology which allows for remote operation, riders can seamlessly switch between modes and check for remaining battery life. This is to ensure that you don't get stranded with your bike in a remote location.
Whether it's speed, trip distance, ride modes, battery levels, route tracking, or controlling the digital key lock, Kiwano's intuitive app gives the rider access to a full suite of diagnostic information.
PROS
Powerful Electric Motor
Natural Responsive Body Control
Smooth Braking System
Long-Range Battery Pack
Water Resistant Electronics
High-Torque Custom Motor
Advanced Material Construction
Patented Drive System
Shock Suspension System
iOS/Android Companion App
Remote Connectivity
CONS
Can take time to learn to ride