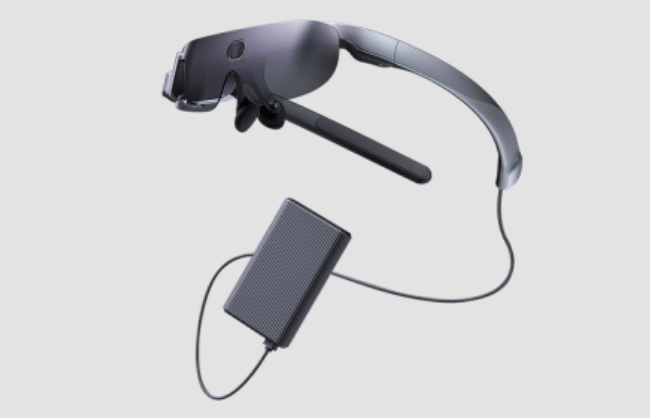 Rokid's Melody is a stationary family robot capable of omni-directional voice recognition, facial recognition, with a multi-dimensional interactive display that can show moving graphics. Similar to Amazon Echo or Google's Home with its ability to integrate with home automation systems, Melody separates herself with powerful voice and facial recognition technology. Melody has the ability to distinguish you from other family members and at the same time, can act as a hub for the internet-of-things at home.
Honored with the 2016 CES Innovation Award, Rokid's creation is a smart family technology device that delivers timely information and performs tasks, whether it's turning on your Phillips Hue smart light bulbs, adjusting your thermostat via Nest, or giving you the latest weather updates prior to work. Rokid, Inc., the deep learning technology start-up, designed Melody to seamlessly integrate with your family. Melody gets smarter and more engaging the more she interacts with people.
Deep learning robots are designed to understand your family's habits and preferences. Through consistent two-way engagement with each individual family member, the social companions are able to pinpoint specific content and lifestyle patterns. This is the beauty of artificial intelligence. Since Rokid designed Melody as a platform, there's no limit to the skills a third party developer can create. In other words, Melody is fully customizable. Whether it's learning a new language, cooking lessons, or helping assemble Ikea furniture, Melody is a collaborative member of the family and as she develops more skills through interaction or development.
Rokid creators struck the perfect balance between social robot and technological marvel. The high-quality 360 degree surround sound speaker system comes with Automatic Echo Cancellation (AEC) technology and at the same time it can pick up voice recognition while the speakers are on full blast. With its patent-pending internal projection and visual lighting system, Melody's miniature projector enables a "borderless" 3D visual effect for all functions. Once again, the creators combined innovation with human-like visual stimulation.
According to a recent press release, Rokid, Inc. is considered a pioneer in voice, facial, touch, and motion recognition systems. Dan Wong, CEO, said, "Rokid is the culmination of the tireless work of some of the brightest global minds in the industry who have one common goal – to fill a true gap in the market and bring artificial intelligence to the home in a way that makes life more relaxing, productive, and fun for the entire family."
PROS
Multi-Dimensional Interactive Display
High-Quality 360 Degree Surround Sound Speaker System
Patent-Pending Internal Projection and Visual Lighting System
Internet of Things Connectivity
Companion App
CONS
Only Available in China
Price