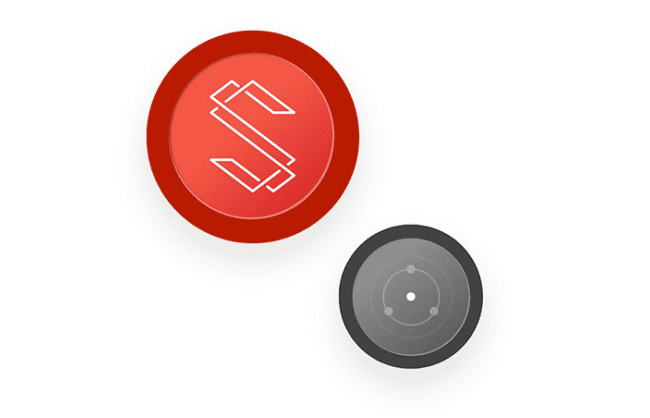 8
Every day brings a few more ICOs, but not all digital currencies are created equal. The concepts behind some of them seem flimsy or obscure. Of course, for every dozen or so of these ICOs, we usually get one that looks not only unique but promising. Substratum's ICO ended a few weeks ago. The concept behind their token is interesting, and the team behind the ICO is extremely experienced.
Substratum allows your computer to act as a web host on the decentralized Internet using just your browser. This allows users who are in limited-access places, like China, to access blocked sites.
Technology / Theory (the Whitepaper)
Like most other coins and blockchain applications, if your computer can spare the computing power to loan a hand to someone else, you can earn coin. Substratum developed an open-source network, a decentralized web, with free and unrestricted access to the Internet.
The network is a worldwide connection of nodes utilizing blockchain technology, articifical intelligence, and cryptography to deliver secure content. Users no longer need a VPN or Tor to access the free web, especially in places like Russia. The hosting technology uses per-request billing through microtransactions.
As we mentioned previously, running the Substratum software will result in SUB coins. The more nodes, through people like you and me, the faster the content delivery. AI quickly determines what node serves which content, with real-time decision-making, like the geolocation of the request. Compression algorithms help keep latency and load times low.
The company ensures users that it runs on a secure protocol. And soon, it will release CryptoPay, an easy-to-use API that any website can embed. This will help spread the proliferation of SUB as a currency. In the CryptoPay transaction, the currency you're paying with is converted into Substrate (SUB), which is converted to the merchant's preferred currency.
The company designed the software for both businesses and individuals. During peak hours, your node runs using minimal system power. After you sign off, your computer kicks SubstratumNode into full gear. Every request your node serves gives you a microtransaction SUB payment from the host. Businesses can host sites, databases, applications, and other hosting features, on the network using SUB coins.
You can find the whitepaper here.
Supply
There was a hard cap on the ICO, set at a maximum of 500 million SUB sold.
The ICO ended in September and raised a total of $13.8 million. The company also donated 361.97 ETH for hurricane relief, which was a 10% cut of the total raised. Two major hurricanes hit America during the time of the pre-ICO and ICO, Hurricane Harvey and Hurricane Irma. At least half of the Substratum team is located in Florida.
Token distribution – When and How
The founders will receive specified amounts: the main founder is entitled to 10 million SUB. Each of the five team leads receive one million SUB each, while advisors will get 25% of their total investment. 3,000 SUB equals 1 ETH.
There's a lockout period – this means founders don't receive shares until the company releases the first version of Substratum at the end of 2017. This ensures that members who vested in the company during the pre-ICO or ICO phase are protected against theft.
The funds raised from the ICO will be split in three ways: 30% will go to product awareness and advertising. 60% is dedicated to product development. And the leftover 10% will be spent improving the network's infrastructure.
Team
Substratum's team includes solutions architect Justin Tabb, who founded OverridePro prior to joining Substratum. Abram Cookson, the lead software developer, also stands in as CTO. Jason Wollam, senior software engineer, is a full-stack developer. Another senior software engineer, Kevin Marois, has experience with enterprise-level client server applications and retail and government/military-use applications. Christian Pope, chief marketing officer, is well-versed in marketing from experience in Fortune 1,000, B2B, and B2C clients.
Advisor Michael Stockwell is a tech entrepreneur, while advisor Luke Bixler consulted Substratum on the whitepaper.
Closing Thoughts
The software comes with an API and SDK for further development, which the company hopes will aid in accelerating the growth of their network and the decentralized web.
A really interesting feature of the network is the ability for users to vote on content. If content is vulgar or illegal, like terrorism or child pornography, the network will remove the site.
Although the SUB coin isn't available on most popular exchanges, you can find it in large volumes on Binance's platform. The concept behind this coin is one of the most interesting ones we've gotten a chance to take a look at. If successful, it could have larger implications than just padding the pockets of its initial investors.
Want to get involved in cryptocurrencies, but don't know where to start? Check out our comparison of the best cryptocurrency exchanges right now. Already trading, but don't know which coin should be your next investment? Check out our reviews of the NEO ICO, Zcash ICO, and McAfee ICO.
Sources: Substratum, PR Web
PROS
Innovative Idea
Smart, Experienced Team
CONS
Not Listed On Many Exchanges