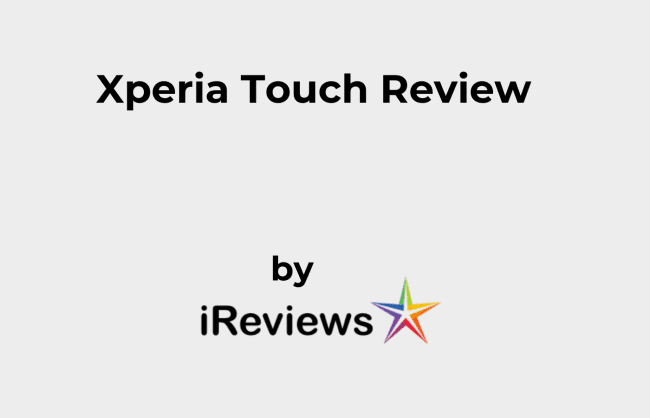 1
Armed with Sony's groundbreaking touch technology, the much-anticipated portable Xperia Touch throw projector is about to launch in Europe and boy is home entertainment about to change for the better. Capable of transforming any surface into an interactive touch-screen, Xperia Touch allows users to interact with whatever it projects.
From transforming your living room into a cinema to making your wall into a digital whiteboard, Xperia allows you to stream directly from smartphone apps or connect devices using Bluetooth technology. With a screen as large as 80 inches (1366 x 768 resolution), Sony's portable projector is a fantastic space saver for small living quarters and because of its elegant design, fits seamlessly into any room.
Connected by Wi-Fi and backed by state-of-the-art touch functionality, Xperia can turn your coffee table into an interactive gaming zone. Whether it's squaring off against the family wordsmith in a game of digital Scrabble or playing the virtual keyboard for a quick piano lesson, Xperia allows you to project game interfaces on coffee tables, walls, etc.
According to Sony's website, you can transform your counter into a digital cookbook allowing you to "scroll through recipe apps while you bake." By pulling up some of your favorite apps or connecting to smart home devices, you instantly turn Xperia into an Internet of Things portal. The only different is that this portal responds to you and your touch. Sony's Infrared Touch technology, when combined with its 60 fps camera capture, turns flat surfaces into 23-inch flat screens. The resolution on the 23-inch screen is crystal clear compared to the somewhat unforgiving picture clarity on the 80-inch wall projection.
Sony's intuitive proximity sensor recognizes users when entering the room – instantly waking up the screen and displaying message boards, wall clocks, or notes from the night before. Consider it a personalized digital whiteboard that recognizes you when you approach. Whether your want Xperia to recognize your voice through Google Assistant or wake up via strategic hand gestures, Sony's portable projector is certainly revolutionary.
The high-tech SXRD short-throw projector is action-packed and comes with two-way stereo speakers and a 13-magapixel camera ideal for Skype calls. Xperia's battery lasts for one-hour making it easy to unplug and project while moving from room-to-room. With its compact size and elegant design, the Sony Xperia Touch fits perfectly into homes whether they're modern or rustic.
PROS
10-point multi-touch input for projection at 23 inches
Expand projection up to 80 inches with automatic calibration
Two-way Stereo Speakers
Proximity sensor for automatic powering on from sleep mode
USB Type-C/micro HDMI ports
CONS
Availability (Spring 2017)
Price (1,599 Euro)