LaDouche Hot Water Heater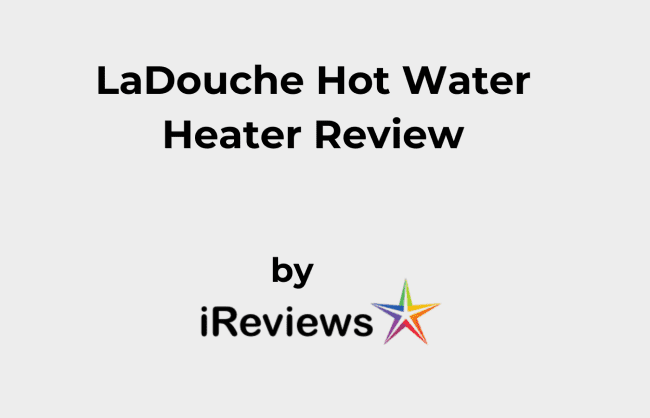 Awarded this year's CES Innovation Award for Eco-Design and Sustainable Technologies, French startup Solable has unveiled its thermocyclic water heater. Named after the French word for "shower," LaDouche saves 80% of the energy consumed to heat water. Capable of producing unlimited hot water and designed to reduce 20% water consumption, Solable's eco-friendly device is poised to revolutionize the shower experience worldwide.
According to the company's most recent press release, on average, household's take between eight and twelve showers per week. With each shower "using a minimum of 60 liters of water," that equates to approximately 50% of domestic household's energy costs. Using its proprietary thermocyclic technology, Solable's hot water tank uses the heat from excess drain water to subsequently heat up new incoming clean water. In other words, "LaDouche recovers the heat from the waste water to instantly warm water coming in the shower."
Designed as a towel warmer and fully mountable on any available bathroom wall space, LaDouche is a modern looking water heater that requires minimal space and avoids gas or fuel heating. Powered by the waste water heat energy, the thermocyclic process consumes 15 kWh of power with just 3,000 watts coming from the socket – saving close to 80% off your electric bill. The mountable stainless steel exchanger allows users to program the exact quantity of water needed per shower. You can also connect to LaDouche's intuitive app via your smartphone to calibrate its energy consumption. The choice is yours.
According to Solable's website, this is how their water heater works: First step, LaDouche connects to clearwater and greywater from the shower; from there, LaDouche harvests heat from greywater, then transfers the heat to the cold clearwater. This process is continuous and allows for a never ending supply of hot water. From the moment you install Solable's waste water valorization system, you no longer have to wait for hot water and even more importantly, you have an instant pulse on your household water consumption. In four years, the cost of the device is fully paid for by your energy bill savings.
With a simple one-step installation process, LaDouche eliminates hefty plumbing maintenance costs as a result of connecting to gas lines, compressors, large hot water tanks in the basement – you name it. All you need is a WiFi connection and Bluetooth-enabled smartphone and you have an instant IoT device saving you tons of dough on household utility bills.
With an immediate return on investment in the form of reducing energy consumption, the average family of four will save close to $300 annually by installing LaDouche in their bathroom. Even better, you instantly reduce your family's carbon footprint by replacing your costly electric water tank, thermostat valve and lift pump with a more eco-friendly smart domestic water heater.
PROS
Hot Water Comes Immediately
Unlimited Showers
80% Energy Cost Reduction
No legionella due to real time heating, no storage
No calcareous formation
No Burn Risk
Control Temp in 1-Degree Increments
iOS/Android Compatible
Towel Warmer
Integrated Pump