Get Your Dream Job with These 24 Amazing Interview Resources
The unemployment rate in America is currently around 3.6%, as of June 2022, according to the Bureau of Labor Statistics. That rate is fairly low, but it doesn't necessarily consider people who are searching for a better career while working a job they don't love.
You might fall into that category or be part of the 3.6% that is still seeking the perfect opportunity. Being the person who is looking for a job, you might worry that it will take a long time. It can, but you can perfect your interview skills to make it more likely for you to get a job.
Did you know that around 118 people apply for a single job on average? That number may go up if the job is particularly valuable or desirable. Additionally, it might be surprising, but around 76% of all resumes end up rejected, ending someone's likelihood of getting hired before they ever interview (make sure yours doesn't have any errors!)
On average, people complete around two to three interviews before getting hired, but you may apply to many more jobs than this. With just around seven seconds to make an excellent first impression in those interviews, you need to focus on what will help you stand out and show you're the right choice for the job.
We've put together this article to help you plan for your interview and prepare to charm your interviewer into giving you the job.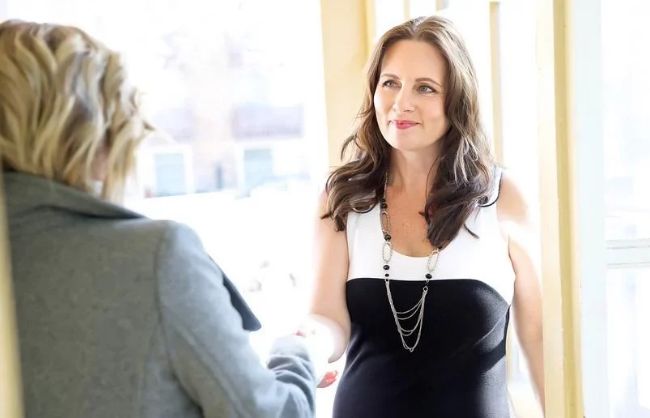 Be Fully Prepared for Your Interview with These 24 Resources
Interview Preparation: Blogs and Websites
Interview Preparation: Apps
Interview Preparation: Books
Interview Preparation: Memberships
20 Tips for Impressing Interviewers and Landing Your Dream Job
If you have been applying for jobs but just haven't been able to land one yet, don't feel discouraged. Many people apply to hundreds of jobs without a bite. All it takes, though, is for one recruiter or employer to look at your resume or cover letter and decide that you're the right employee for them.
To make things a little easier for you, we have collected this list of 20 tips to help you impress your interviewer so they decide to move forward with hiring you instead of your competition.
Be honest about who you are. When you come to an interview, you can be honest about why you didn't work for a few years or why you're looking to work for this company. It's fair to say that you were out of work for an illness or because you needed to take a break to realign yourself with your goals. They'll like knowing more about your history.
Don't be afraid to walk away. If you're willing to walk away from an opportunity, you won't come across as overachieving or overeager.
Stay polite and professional during your interview. While you might want to "shoot the breeze" with someone who is interviewing you, remember to stay professional while you do. Being impolite could burn this bridge as well as others.
Always be on time. Of course, problems do sometimes arise, and you may not always be able to be on time every day. However, if you are late to an interview, it doesn't make you look good.
Stay reliable if you're doing multiple interviews. Reliability matters. If they want your license at the next interview, bring it. If you need to come to multiple interviews at different locations, make sure you're there on time.
Ask questions that show you've done your research. You have to show that you researched the role and position as well as the company itself.
Be prepared for the basic questions. Most people know some of the most common questions that come up in interviews. Be ready to answer why you want to work at the company or what you have to offer that might be special compared to someone else.
Be enthusiastic. Recruiters want to see that you're enthusiastic about getting a role at the company. Your interviewer wants to know that this is a win-win scenario.
Show that you fit into the work culture. Go over the company's mission statement and decide if it aligns with your own preferences.
Know that you'll be tested, and be prepared. You may be asked to tackle the Myers-Briggs or DISC personality tests. You don't need to lie to pass these tests, but know that your screening tests can take 15 minutes to an hour and may influence if a company hires you. Answer accurately, and you may find a better company culture to fit into yourself.
Don't forget to return messages. If a recruiter or interviewer calls you ahead of time, make sure you return the call. If they send you a text to confirm your interview, respond. They want to see if you're paying attention.
Create an easy-to-read resume. Break it down into sections, and focus on the keywords recruiters or interviewers are looking for. Sprinkle in your special skills, like building an awesome PowerPoint presentation or building websites.
Follow up if you don't get a call. Sometimes, people get busy. Your name is probably among dozens, if not more, on a recruiter's desk. To make a great first impression, call to follow up and ask if they're still hiring for the role. You may get a call back to say they have filled it, or you might find out that they're only interviewing proactive candidates.
Get your references ready. It's possible that the interviewer could ask if you have references available. It's unusual, but some may call them while you're there to follow up on your interview before you leave. Make sure your references know you're going to use them, and have them available for the interviewer.
Don't forget a thank-you note. While not everyone thinks about these anymore, it's polite to send a thank-you note after an interview. Doing this by mail, online, or even by calling a few days later to follow up will make a great impression.
Tell the interviewer your goals. You want to make sure you land a role in a job that you really want. Tell the interviewer if you want to earn $100,000 a year and intend to move up at the company you move to or if you want to work in calm culture. Knowing your goals could help them put you in the right position.
Do something memorable in the interview. When an interviewer has to contact many people, they can end up forgetting faces. Do something memorable to stick out. For example, tell a relatable story, make a connection with the interviewer about hobbies you both love, or wear something that is professional but has an interesting touch to it.
Show off your best traits. That includes your flexibility to work unusual hours or to turn over certain tasks quickly. For example, if you're applying to work in the medical field, explaining that you can cover two areas of medicine instead of one could be beneficial.
Demonstrate that you have loyalty to the employers who respect you. Show a history of staying at a single job for a few years at a time, for example, or discuss your long-term plans for staying at this company.
Become a good communicator. For some people, it may be uncomfortable, but you should make eye contact, model the other person's body language and match their speed. If you can do these things, you may get the edge you're looking for to get hired.
All of these interview resources and tips can give you an edge during your next interview. With just a little practice and good luck, you'll soon find yourself in the position you've been wanting.